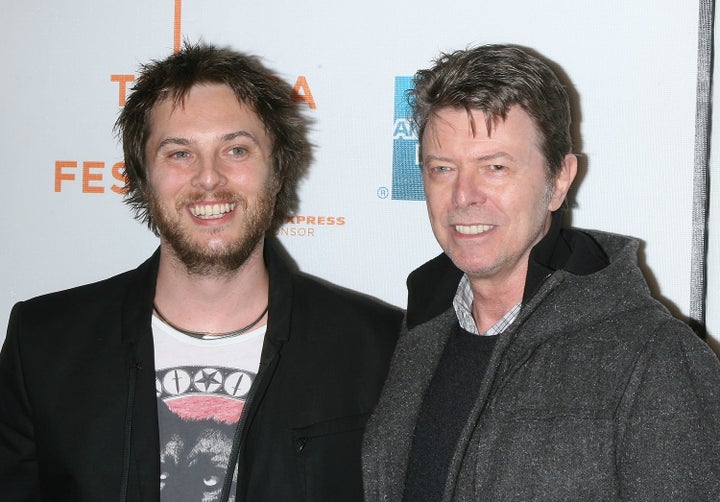 A month after music legend David Bowie died following an 18-month-long battle with cancer, Duncan Jones, Bowie's only son, announced on Twitter Wednesday that the English rocker knew he was going to be a grandfather.
Jones shared a drawing of a cartoon fetus with the words "I'm waiting" in the speech balloon, revealing that he and his wife, photographer Rodene Ronquillo, are expecting a child.
"1 month since dad died today. Made this card for him at Christmas. Due in June. Circle of life. Love you, granddad," he captioned the photo.
Ronquillo retweeted her husband's announcement, adding, "Shame on those of you who just thought I was really fat and didn't say anything. HAHA. ;)."
After news of Bowie's passing broke in January, Jones shared an heartbreaking tribute to his father, posting an old photo of himself as a toddler on his dad's shoulders.
"Very sorry and sad to say it's true. I'll be offline for a while. Love to all," he wrote on Twitter.
Congratulations to the Jones family.
We're happy to see that Bowie's incredible legacy will be passed on to a new generation. Starman forever.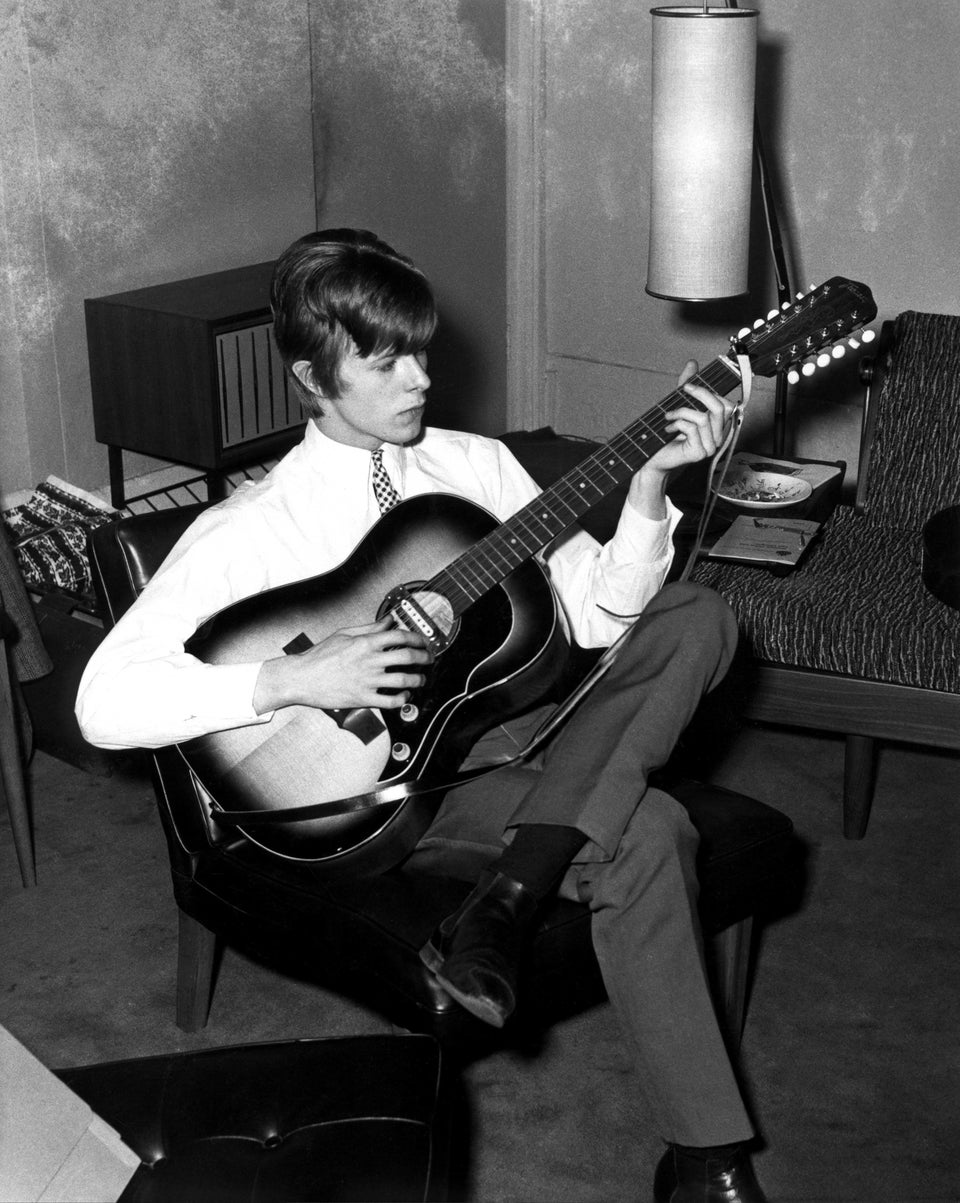 David Bowie Throughout The Years

Popular in the Community