But among these tributes, one has stood out for its ballsy ingenuity: in Austin, Texas this week, someone has chosen to pay homage to Bowie with a brand new street sign.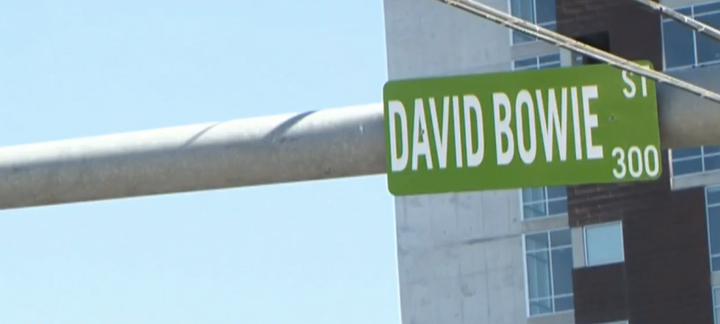 The sign, the website says, is located near South By Southwest's offices. Officials from SXSW, however, have claimed no responsibility for the tribute.
Remarkably, city officials have said that though the sign is technically an act of vandalism, they will not immediately take it down.
"We appreciate Austin's reputation as the Live Music Capital of the World and recognize David Bowie for all he did for the music industry and more," the Austin Transportation Department said in a statement, per KVUE.com. "To this end, we will leave the sign up until Tuesday, January 19, so our community can enjoy the makeshift memorial a few days longer. At that time we will have to replace it with the real street name sign."
In a tweet Tuesday, even the city's mayor gave his stamp of approval for the new sign:
A Change.org petition has been launched this week calling for the permanent change of the street name to "David Bowie Street." Thus far, more than 1,600 people have signed the petition.
Popular in the Community