WASHINGTON -- On May 1, economics professor David Brat, the little-known challenger to House Majority Leader Eric Cantor, appeared before the Mechanicsville Tea Party in Virginia to pitch his candidacy. During an hour-long populist conservative critique of the second most powerful House Republican, Brat implored his small audience to go out and tell 50 of their friends about one issue and one issue only: how money flowed into Cantor's hands.
The challenger's focus that day helps to explain his shocking upset of Cantor in Tuesday's GOP primary. By running against corruption in Congress, Brat turned Cantor's enormous fundraising advantage against him.
"Go tell 50 friends about this," Brat said in Mechanicsville. "It's called the STOCK Act."
"He's basically saying I'm special, my family's special under law," Brat said, "and we get to do this and you don't. I can't comprehend doing that. Go share that. Not with the same 50 people in this room. Share that with 50 new people on your basketball team or your bowling league or your church group or whatever and just say, 'Do you agree with that or not? What do you make of someone who would do that?'"
Brat raised just a shade over $200,000. Cantor raised more than $5 million for his election campaign -- and millions more for other Republicans. But somehow that wasn't enough.
"He is the money guy in the Congress," Brat said in May, as he explained how Cantor had inherited the role previously occupied by disgraced former House Majority Leader Tom DeLay (R-Texas). "Number one, right?"
The top donors to Cantor's campaign were employees of the giant private equity and investment banking firm Blackstone and the investment bank Goldman Sachs. That became one of Brat's punchlines.
"All the investment banks up in New York and D.C., whatever, those guys should have gone to jail. Instead of going to jail, where'd they go? They went on to Eric's Rolodex," Brat said to an eruption of loud laughter in Mechanicsville. "And that's where they all are and they're sending him big checks."
In his victory speech on Tuesday, Brat hit a similar theme. "These days everything is for sale in D.C.," he said.
When he spoke in Mechanicsville, he tried to link other policies that he claimed Cantor supported to the influence of lobbyists and corporate money.
He knocked Cantor's backing of the farm bill because the money does not go to "all-American mom-and-pop farmers," but rather to "big agriculture." He hit Cantor's position on immigration reform -- which lies somewhere between for and against -- arguing, "Eric Cantor doesn't represent you. He represents large corporations seeking a never-ending supply of cheap foreign labor."
Brat's attacks may have resonated in part because Cantor's role raising money for the Republican Party, an area in which he excelled, kept him away from his district during the campaign.
A review of Federal Election Commission reports found that Cantor's three main political committees -- his own campaign committee, the Cantor Victory Fund and his leadership PAC, Every Republican Is Crucial (ERIC PAC) -- spent nearly $1.3 million, not counting air fare, on fundraising trips and events outside Virginia. Over this election cycle, Cantor went dozens of events in the wealthy donor enclaves of Aspen, Colo., Beverly Hills, Calif., Las Vegas, New York, Palm Beach, Fla., Chicago, Scottsdale, Ariz., and even San Juan, Puerto Rico. Other days, Cantor was showing up at fundraisers held in the Capitol Hill restaurants frequented by lobbyists and congressional lawmakers in Washington.
Right now, the House majority leader might be wishing he'd spent less time with the moneymen and more in his district.
Before You Go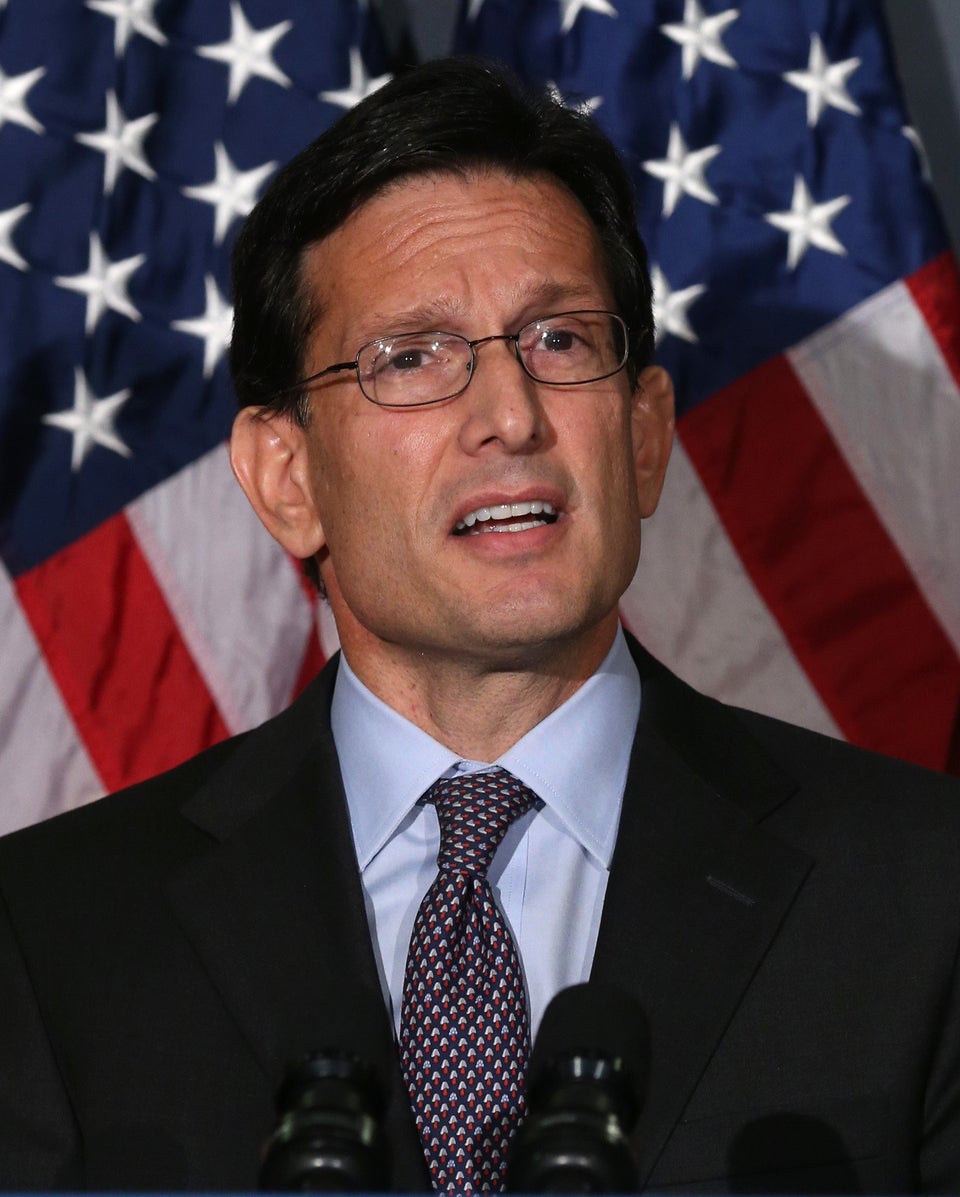 Eric Cantor
Popular in the Community