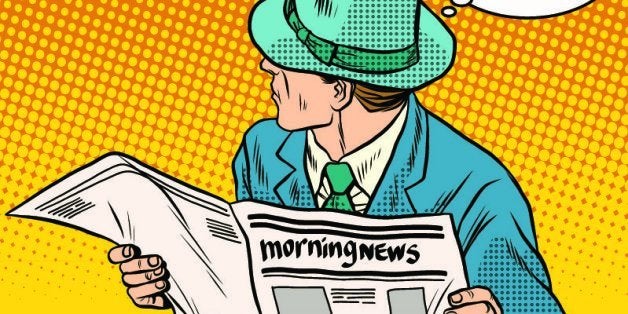 A lot of us are asking -- why has Donald Trump gotten this far in the Republican presidential campaign? Part of Trump's unprecedented success has to do with male anger. In a recent New York Times op ed, David Brooks wrote on the need for a new national identity:
"We'll probably need a new definition of masculinity, too. There are many groups in society who have lost an empire but not yet found a role. Men are the largest of those groups. The traditional masculine ideal isn't working anymore. It leads to high dropout rates, high incarceration rates, low labor force participation rates. This is an economy that rewards emotional connection and verbal expressiveness. Everywhere you see men imprisoned by the old reticent, stoical ideal."
Brooks' op-ed presents the problems with men today. It's time to begin offering the solutions. My new book, The Future of Men, addresses men's destructive anger and hostility head on. I challenge media to present healthier male role models; I offer solutions to young men's unique struggles; and I call for the women's movement to support and guide men to become better dads, better husbands, and better friends.
Let's face it, our culture and society is making it clear that the definition of a real man needs to change and has changed. But there is a growing anger among men who are feeling displaced by this cultural transformation and are finding their leaders in Trump and Bernie Sanders. Because young men focus almost exclusively on jobs, debt relief, and economic opportunities as voting issues, a surprising number of Sanders' supporters may move to Trump in the general election.
We need to stop focusing on the problems with men, acknowledge the realities and the causes, and begin investing in the solutions.
Calling all HuffPost superfans!
Sign up for membership to become a founding member and help shape HuffPost's next chapter