Oh, for those heady days of youth?
An unauthorized biography of British Prime Minister David Cameron, titled Call Me Dave, being published in installments on the Daily Mail website, has made a startling claim about Cameron's initiation into a prestigious Oxford University drinking club, known as the Piers Gaveston Society. Cameron, the allegation goes, inserted "a private part of his anatomy" into the mouth of a dead pig, which was itself resting in the lap of another Piers Gaveston member.
Authors Lord Michael Ashcroft and Isabel Oakeshott attribute the lurid tale to an unidentified British member of parliament, who claimed -- on multiple occasions -- to have seen a photo of young Cameron... er, hamming it up.
The Internet squealed in delight after the story broke, buoyed by the hashtags #baeofpigs and #hameron, which trended Monday morning.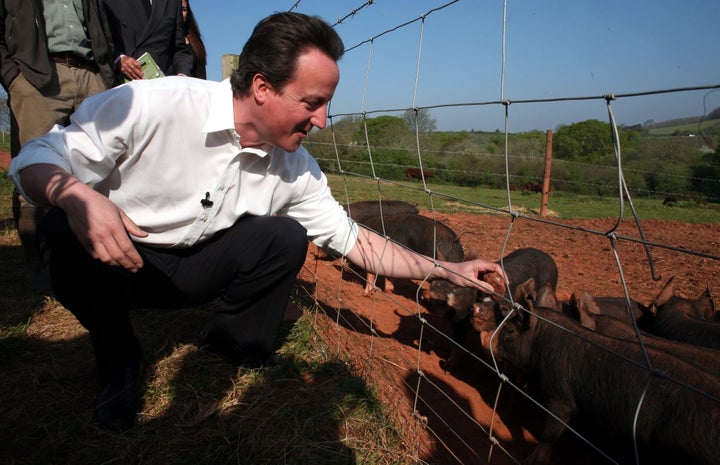 According to The Guardian, the club's motto is, "Fane non memini ne audisse unum alterum ita dilixisse," which translates to, "Truly, none remember hearing of a man enjoying another so much."
Of course, the story deserves a healthy bit of skepticism.
Oakeshott, a journalist and co-author of the book, denies the tale is an attempt to smear Cameron, telling the BBC, "If this was just a revenge job, Lord Ashcroft and I could have published it before the election."
Downing Street has refused to comment on the allegations, but judging from British Chancellor George Osborne's awkward pause and smile when asked to comment Monday morning during a trip to China, at least one person in parliament finds it amusing.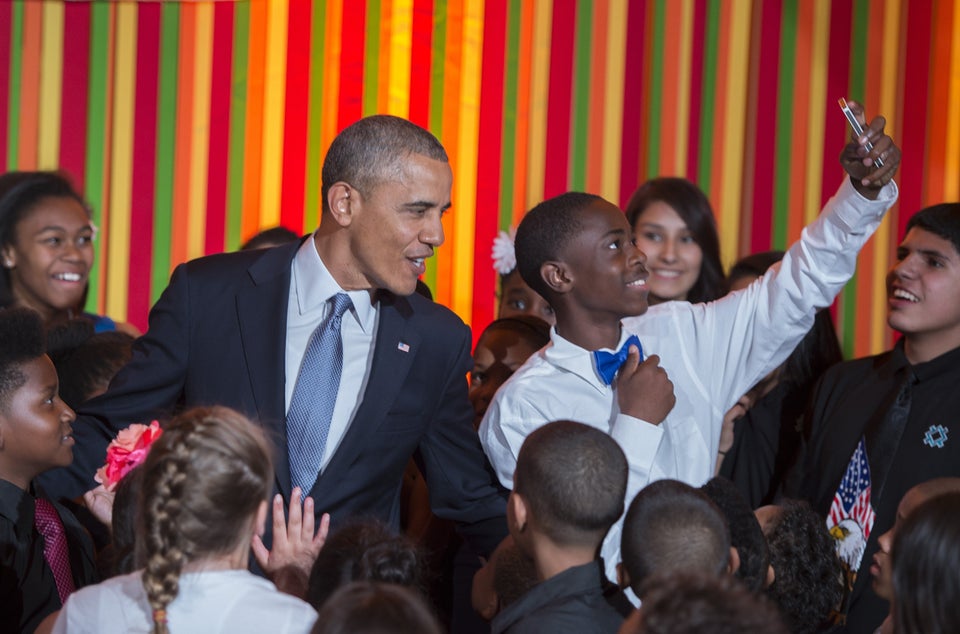 World Leaders Taking Selfies
Related
Popular in the Community