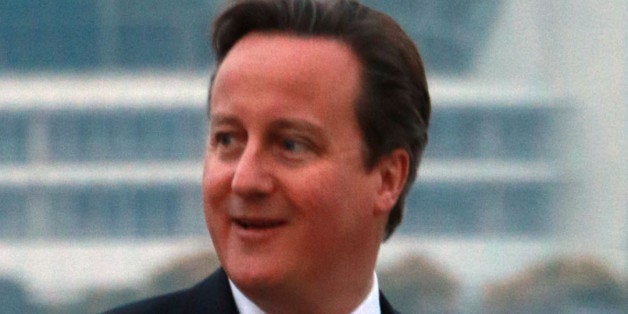 But before Carbosiero, who received an MBE (short for "Member of the Order of the British Empire") for his services to hairdressing, could get too happy, rumors began to fly that it was his three-year relationship with Cameron that earned him the honor -- not his achievements. "I know for a fact it's not because of that," Carbosiero told the Mirror. "Everyone has to have a haircut unless they are bald."
Carbosiero continued: "I'm a bit upset because hairdressers do a lot of work that people don't know about. Since getting the award I've realized what you need to do to receive one of these things. It's quite a long process and it goes though all these different committees."
As a stylist for the upscale Daniel Galvin salon in London, Carbosiero's client list includes A-listers like Madonna, Adele, Hillary Clinton and, of course, First Lady Samantha Cameron (those bangs). He cites his work with the Hairdressing Council in the UK and his charity efforts as the reasons for his MBE. (Though it's worth noting that he's also responsible for David Cameron's oft-changing part, a subject the British press has had plenty of fun with.)
For what it's worth, Carbosiero joins two other hairdressers on this year's list, so surely they couldn't have all received a boost from Cameron's alleged cronyism.
See Lino Carbosiero's work: