Is it too much to ask you to divert your attention away from Kate Middleton for just a moment? There's another style story happening across the pond right now, and it involves the UK's fashionable first couple.
Whilst the world recovers from this week's royal baby madness, David and Samantha Cameron jetted off to Portugal on a much-needed holiday. It looks like the British prime minister took his vacay quite seriously, as he traded in his signature (sometimes ill-fitting) suits for slim shorts, a chambray shirt and cool, laid-back loafers. Well played, Cameron.
Of course, SamCam, never one to disappoint in the sartorial department, wore a green dress, sandals and her signature bangs. During the trip, the couple strolled through a fish market in Aljezur, browsing the selection before leaving with a bag of squid. Hey, kudos to the Camerons for turning it out in one of the least glamorous places we can think of.
Think David will keep this up? Or will Samantha continue to be his more stylish counterpart?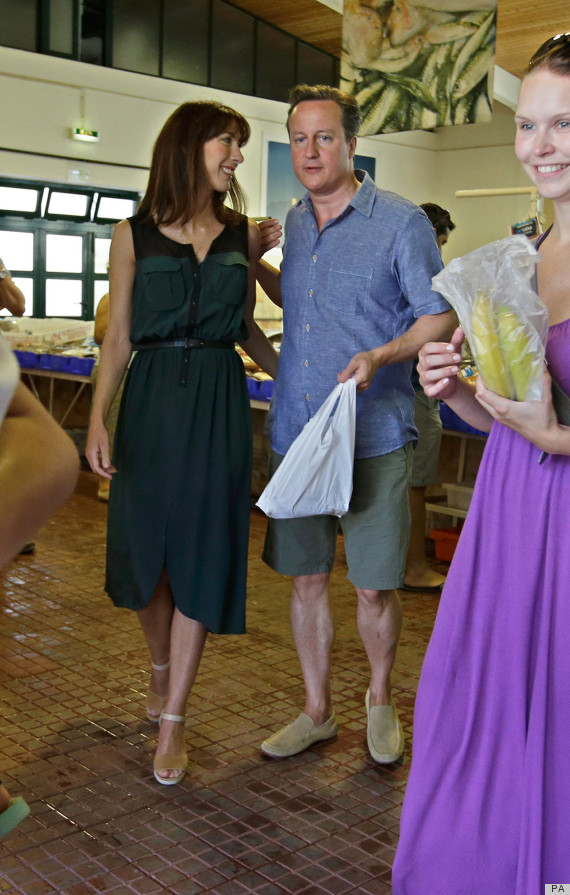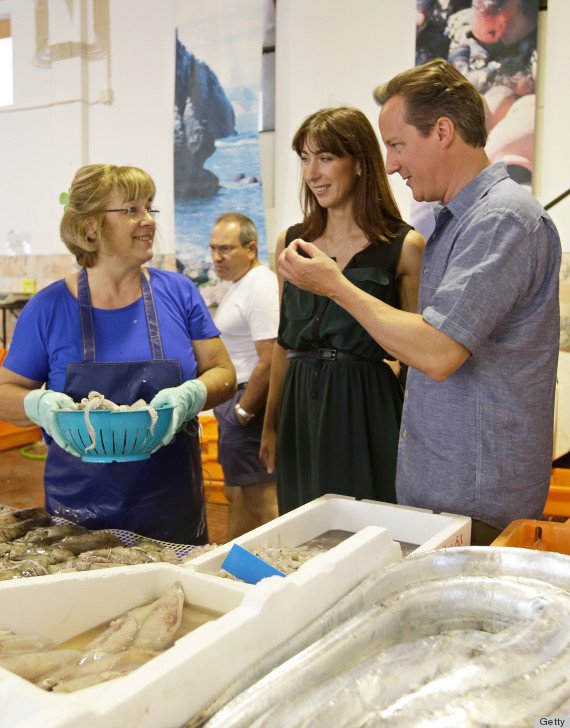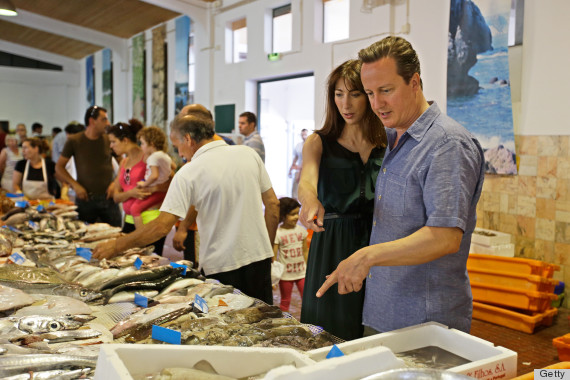 See more of SamCam's awesome fashion: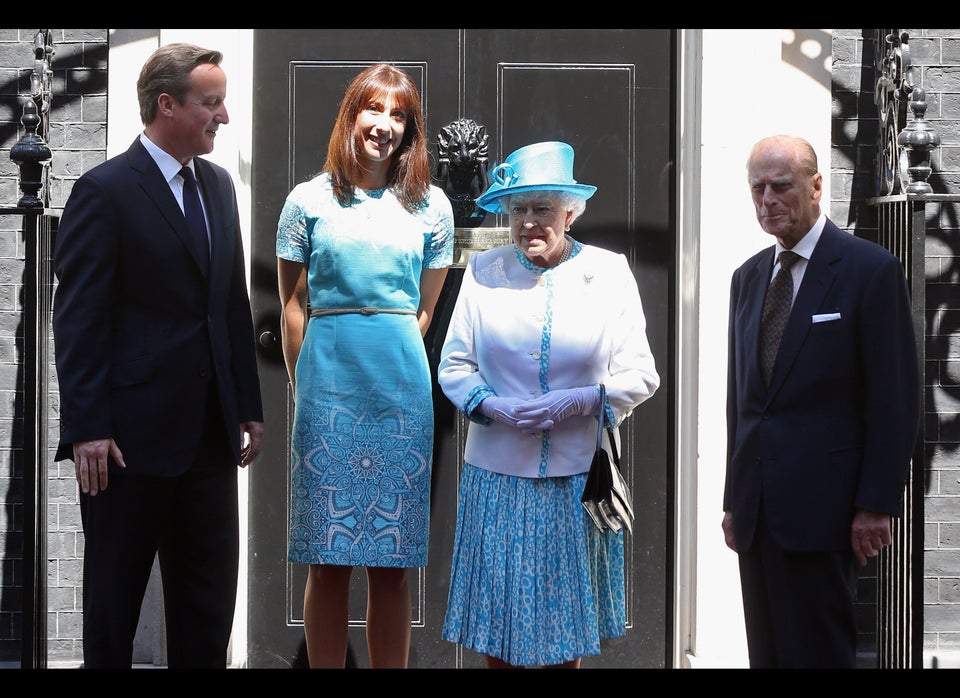 UK First Lady Samantha Cameron