David Cameron isn't known for having particularly remarkable style. (As far as fashionable British prime ministers go, we'd have to give Winston Churchill top honors for that memorable hat.) But Cameron has had one unforgettable moment: an infamous wardrobe malfunction, when his white tuxedo shirt opened in the middle of a formal banquet.
"I know so little about fashion that the two things I have been on the fashion pages for are not wearing socks with black shoes whilst on holiday - sorry about that one - and attending a banquet at the Guildhall, where in full white tie inexplicably my shirt separated, and there was a rather embarrassing picture."
According to the Telegraph, he also admitted that his wife, Samantha, is his more fashionable better half: "When I go shopping my wife doesn't allow me to look around the store at all. I am put in a changing room and things are passed to me like you would pass food to a prisoner."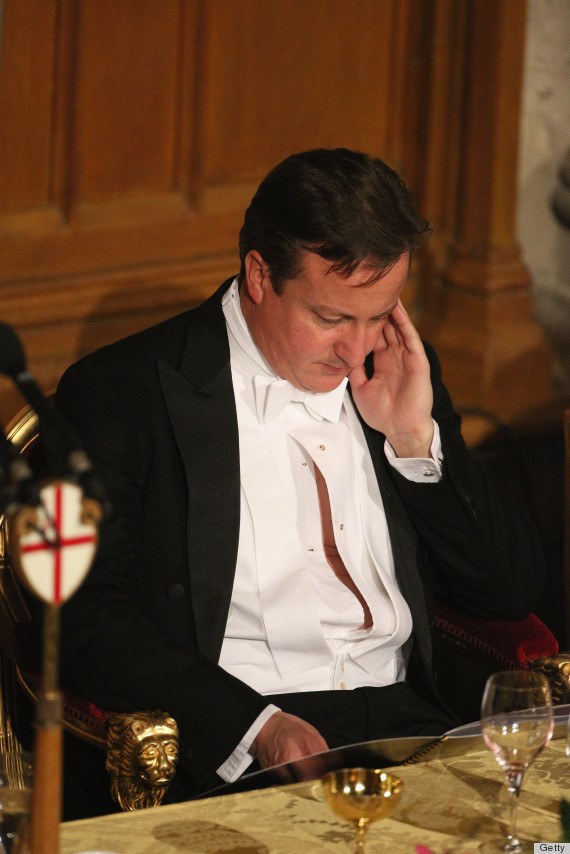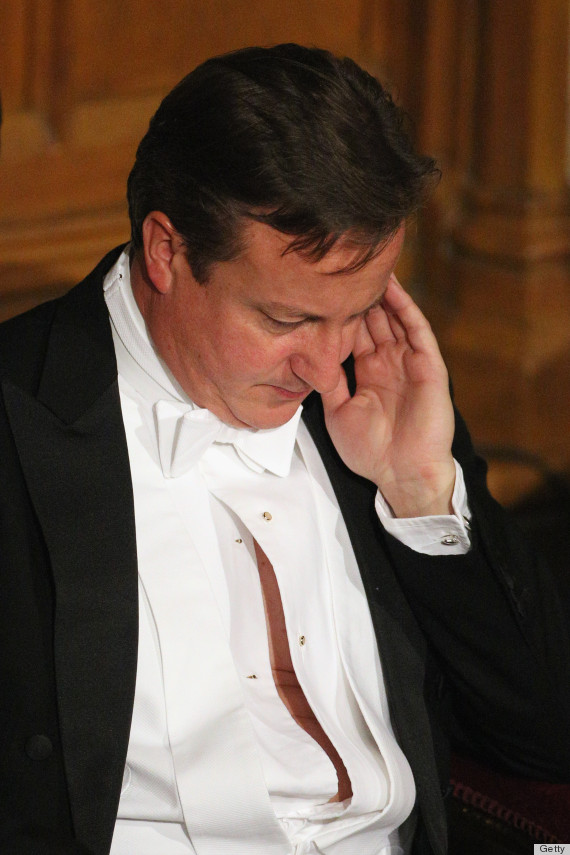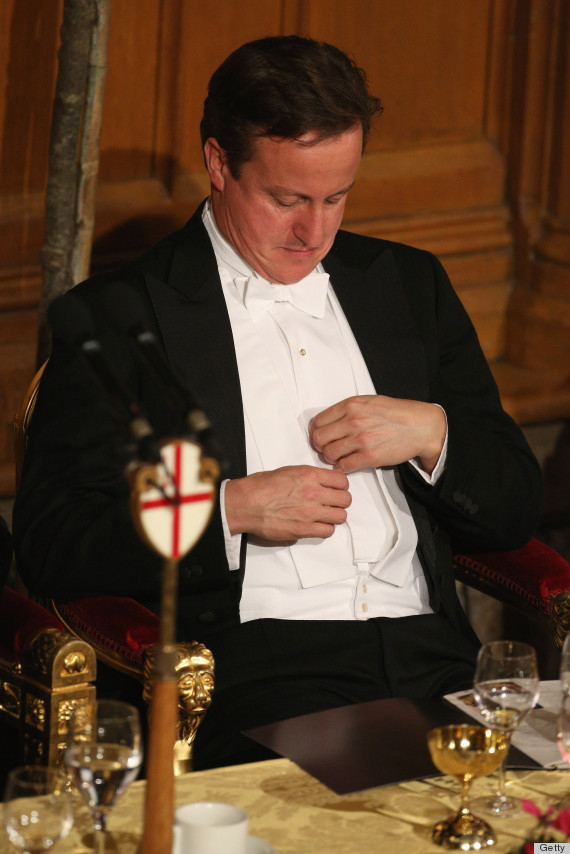 See more wardrobe malfunctions below!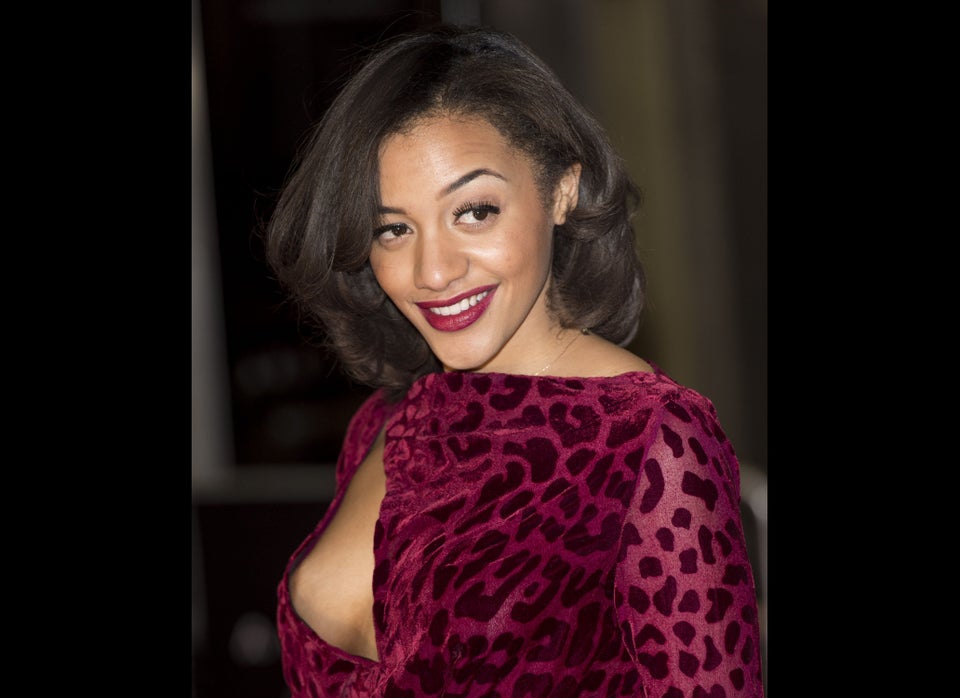 Eek! Wardrobe Malfunctions (NSFW)