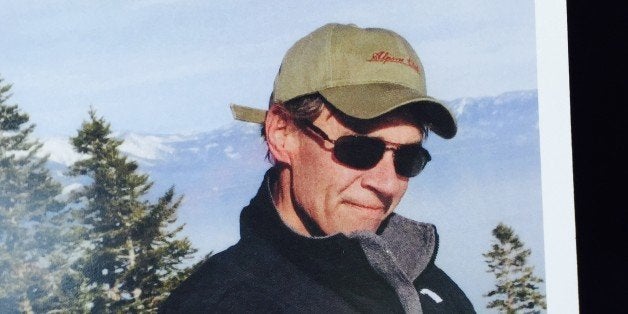 Hundreds of mourners gathered together on a snow-covered Tuesday morning to honor and celebrate the beloved and esteemed New York Times media columnist David Carr.
Friends, family and former colleagues of Carr, along with their dark winter coats, hats and scarves, filled each pew of the Church of St. Ignatius Loyola in New York City to pay tribute to the man who inspired their careers and touched their lives.
"My dad used to always say that everything good in his life started with us," Carr's daughter Meagan said in front of a full but silent church. "But the truth is, so many good things in our lives and the lives of many of you here today started with my dad."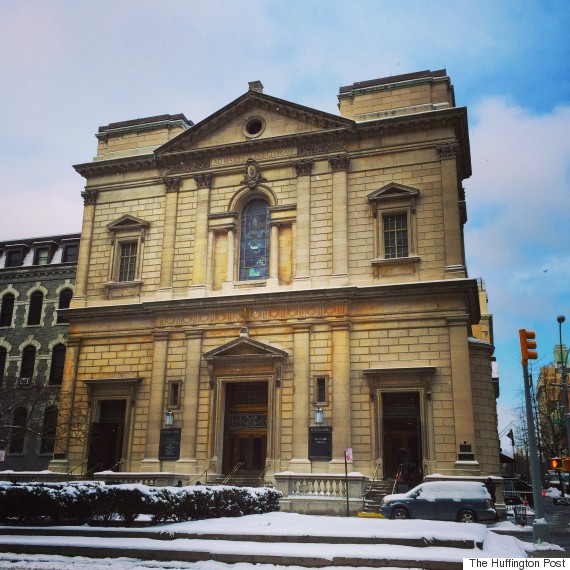 The media icon died at the age of 58 on Thursday after collapsing to the floor of the newsroom he dedicated so much of his life to. An autopsy later showed that Carr's unexpected death was the result of complications from lung cancer, with heart disease as a contributing factor. Carr, a "champion of media" and best-selling author, who detailed his struggle with addiction in his 2008 memoir, The Night of the Gun, leaves behind his wife, three daughters and five siblings.
His funeral brought together Times staffers past and present, including Times Executive Editor Dean Baquet and CNN's Brian Stelter.
"All of the various tributes to David over the past few days have been moving and a reminder of what a large presence he was in journalism, in the lives of our readers and in the lives of so many colleagues, especially young journalists, whose careers he nurtured," New York Times Deputy Executive Editor Matthew Purdy told The Huffington Post following the mass. "He was a big, distinctive character and his loss is painful for all of us."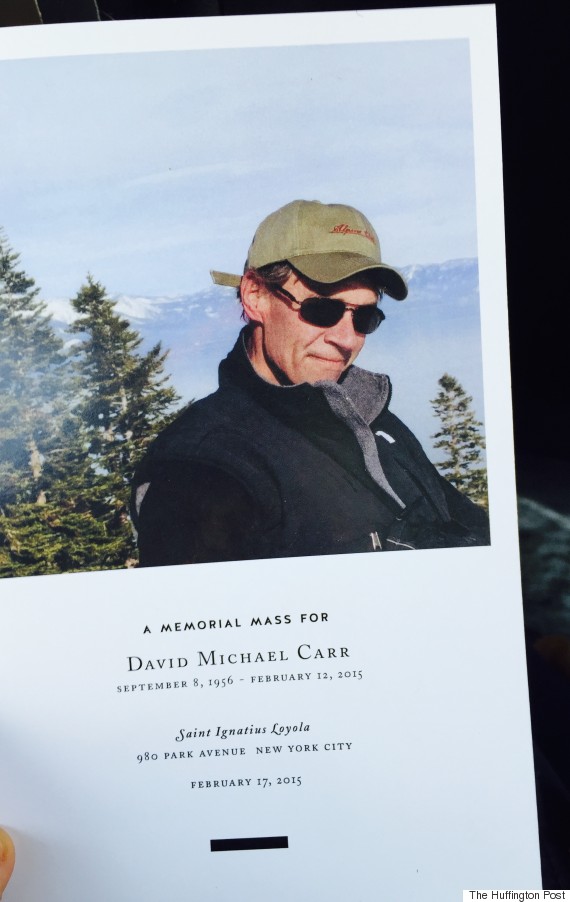 Carr's brother, John, along with Carr's three daughters, Erin, Meagan and Madeline, all gave remarks at the top of the ceremony.
"You all thought David was your best friend," John Carr told the crowded church. "We all thought we were David's favorite brother or sister."
He went on to honor Carr's legacy as "one of the most gifted journalists who has ever worked at The New York Times," joking about his ragged style that was often compared to that of "a homeless person."
"I work with the homeless -- many of those who would resent that comment," he joked, bringing about an outbreak of laughter from the room.
But above all, Carr's greatest accomplishment in life, his brother said, was his family.
"Meagan and Erin, you saved your dad's life," he said to Carr's twin daughters in the front row. "You gave it purpose. It was the three of you against the world."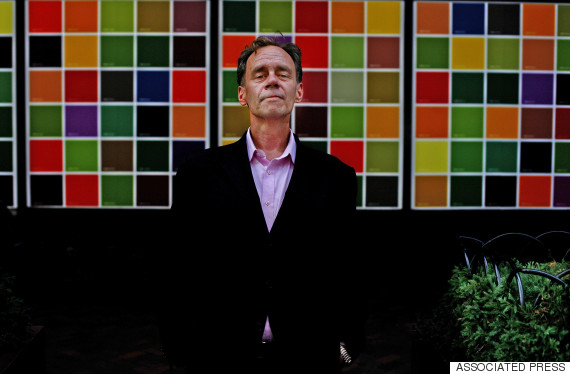 His daughters each spoke one at a time about their father, recalling some of the best memories of a man they called their "biggest fan."
"He frequently encouraged me to stop wrapping my head around things and instead wrap my arms around them," Madeline said.
"My dad was a brilliant and passionate human being," Erin added. "He was a curious sort who wanted to know about everything. I honor him by attempting to do the same."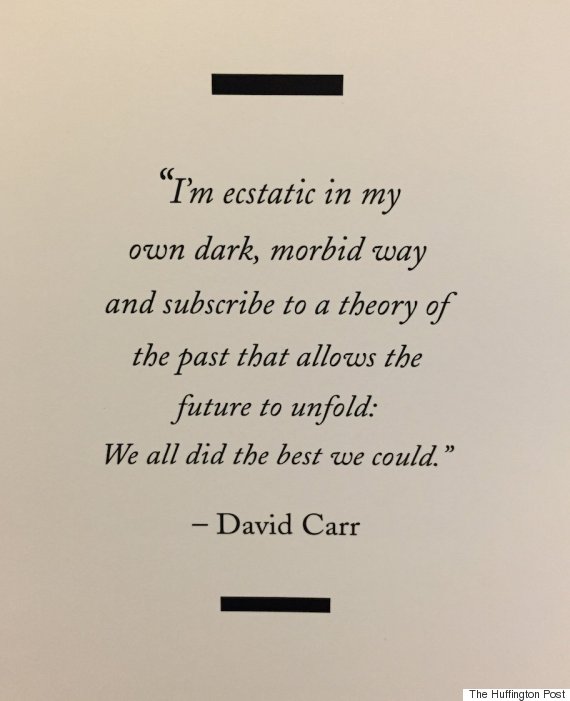 Tributes and kind words about Carr poured in following the news of his death Thursday night from other journalists and friends whose lives were impacted by the writer in some way.
"Can't possibly find words. David Carr was brilliant, funny, generous. My heart breaks for his family+his legion of friends. Proud to be 1," former Times TV reporter Bill Carter wrote.
"David Carr was equal parts sweetheart, truth-teller and ass-kicker," New York Times Magazine's Mark Leibovich added.
"He was a great champion of us -- or maybe more like a gruff guardian angel, smoking outside the Times building, offering counsel to whomever was bold enough to approach him," Quartz's Jenni Avins recalled. "That will be a great part of his legacy, beyond his incredible archive. As generous as he was with us, it's a wonder he had any time to write."
John Carr's remarks Tuesday morning echoed that same great sense of loss:
"We never thought David would go quietly in his nineties, but this was way, way too soon."
Related
Popular in the Community