Warning for the squeamish: This post does include some slightly bloody photos.
Artist David Cata has developed an unorthodox method for memorializing the faces of his loved ones. Instead of painting a portrait or sculpting their forms, he's opted to stitch their likenesses into the palm of his hand, physically sewing the eyes and smiles of his family, friends and girlfriend onto his own hand.
As you can see from the photos below, this process is not without a bit of bloodshed and minor pain.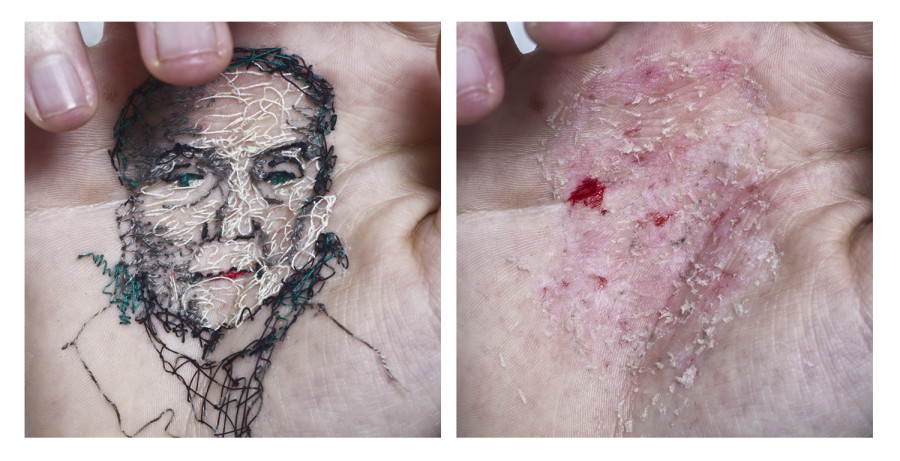 My aunt Fe
"This project is the result of an intense investigation that I've been working on for a long time about how family memories matter," Cata explained in an email to The Huffington Post. "[This series] came out as an autobiographical diary. It is essential for me that the portraits are sewn on the palm of my hand because this represents the link I have with these people, how they leave their print on me after their passing through my life."
Cata began working with his body as a canvas while studying for his Master's Degree of Conceptual Photography at Escuela de Fotografía y Centro de Imagen (EFTI) in Madrid. For his palm portrait series, "Overexposed Emotions," he claims the superficial stitching doesn't generate much pain. His skin does suffer mild damage, but the palms regenerate in three to four weeks, leaving a "performative" scar -- a physical mark that mirrors the symbolic mark that people leave on his life.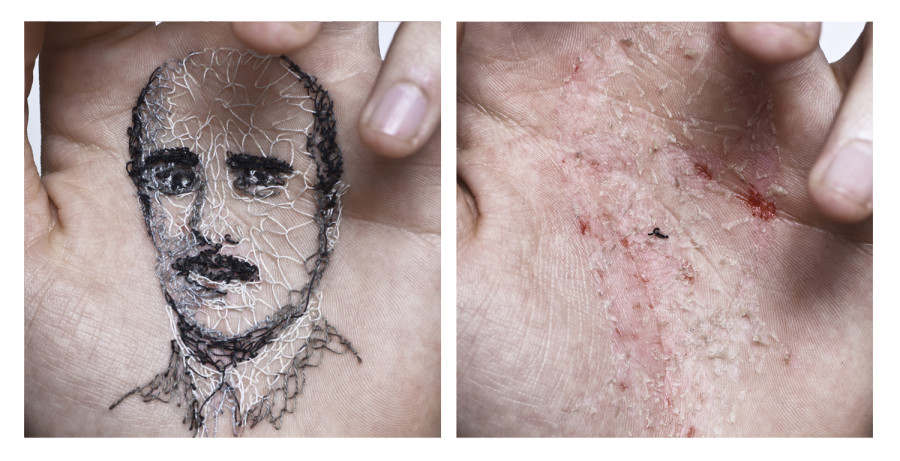 My grandfather
The project is deeply personal, as the artist chooses subjects based on his own life experiences, asking family members and close friends to take part in the unconventional portrait project. Cata crafts impressive copies of the faces of his girlfriend Tamara, his grandfather, his aunt and his professor, among others, with the total number of eye-watering embroideries totaling over 20.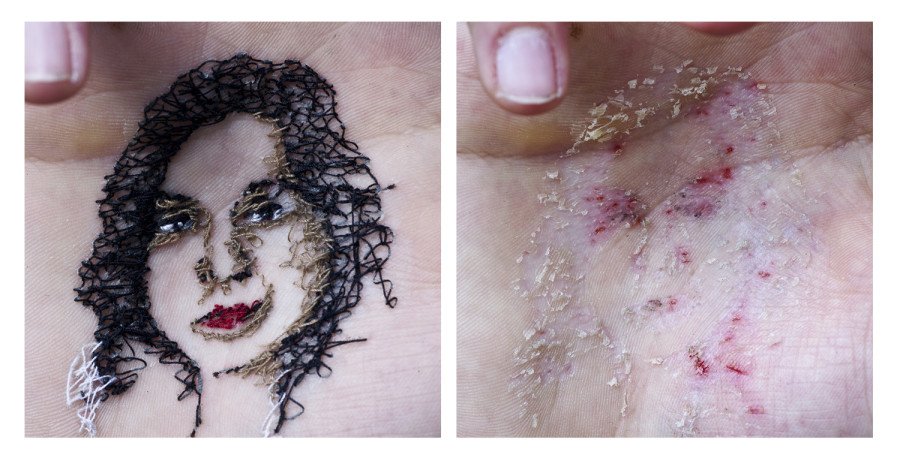 My friend Vero
Scroll through a preview of the project here and check out Cata's website for more information on the series.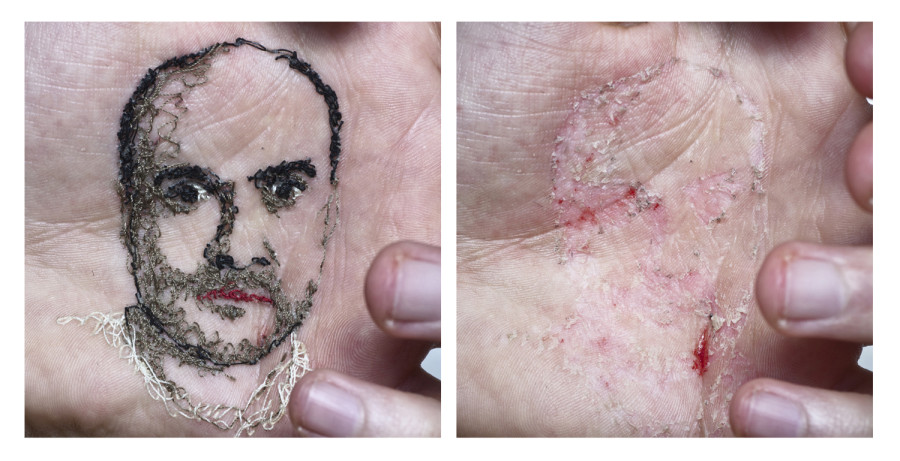 My dad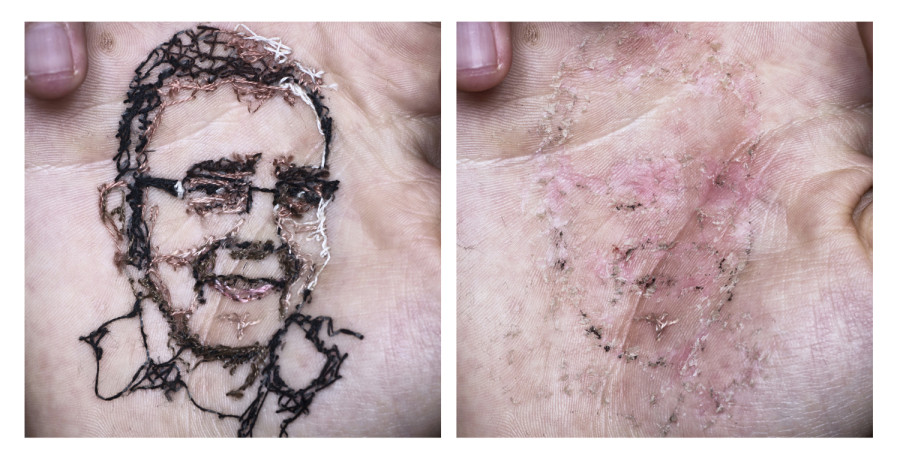 My photography teacher Ciuco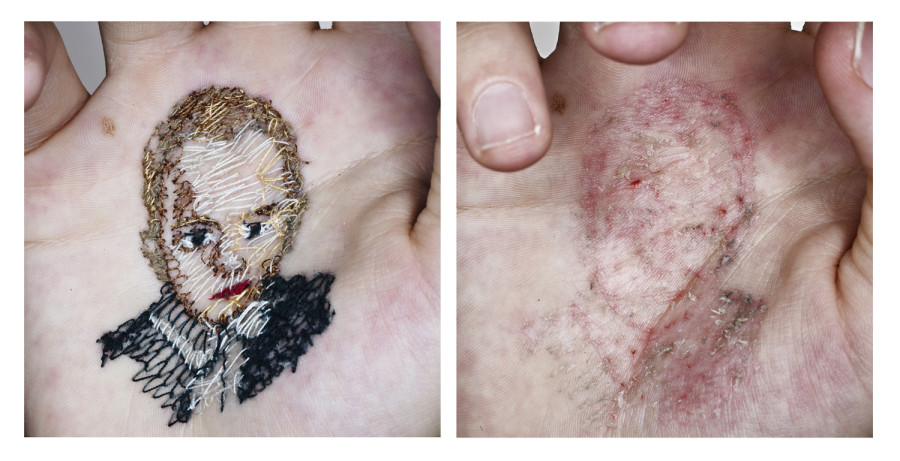 My brother Javier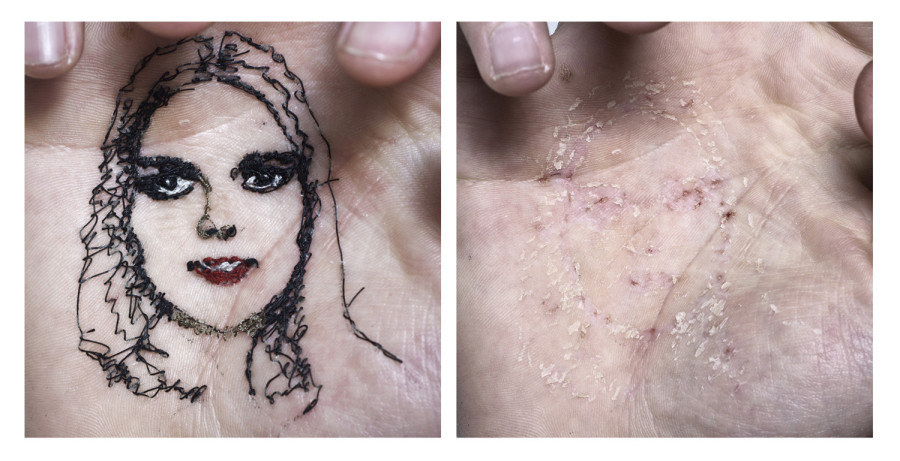 My girlfriend Tamara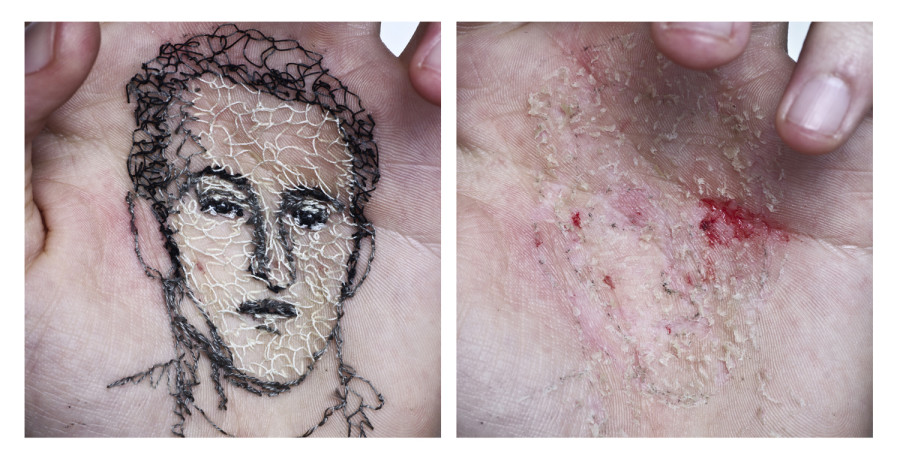 My grandfather Raimundo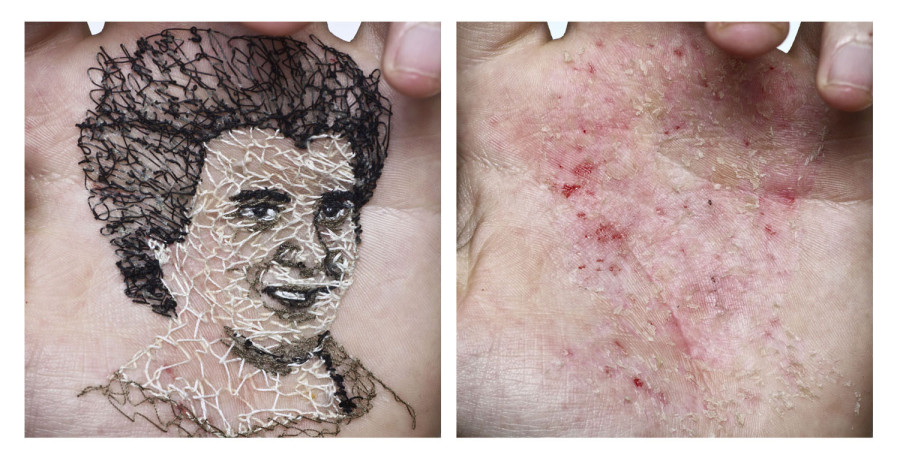 My grandmother Josefina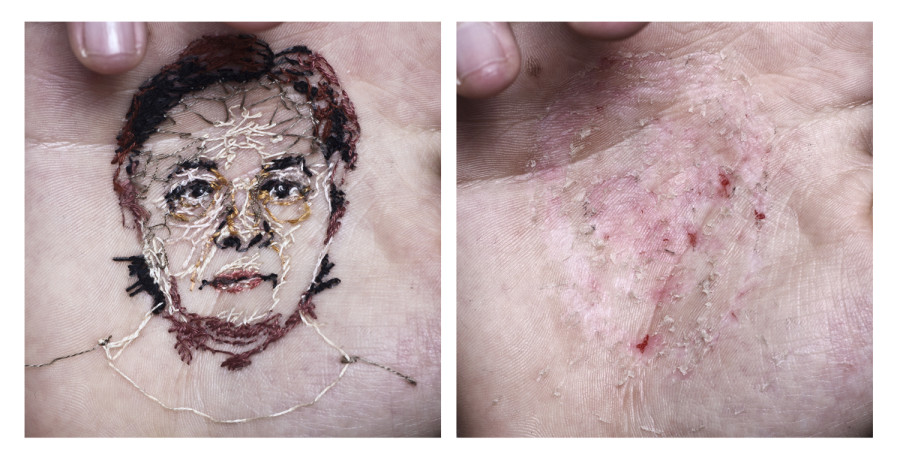 My aunt Cuca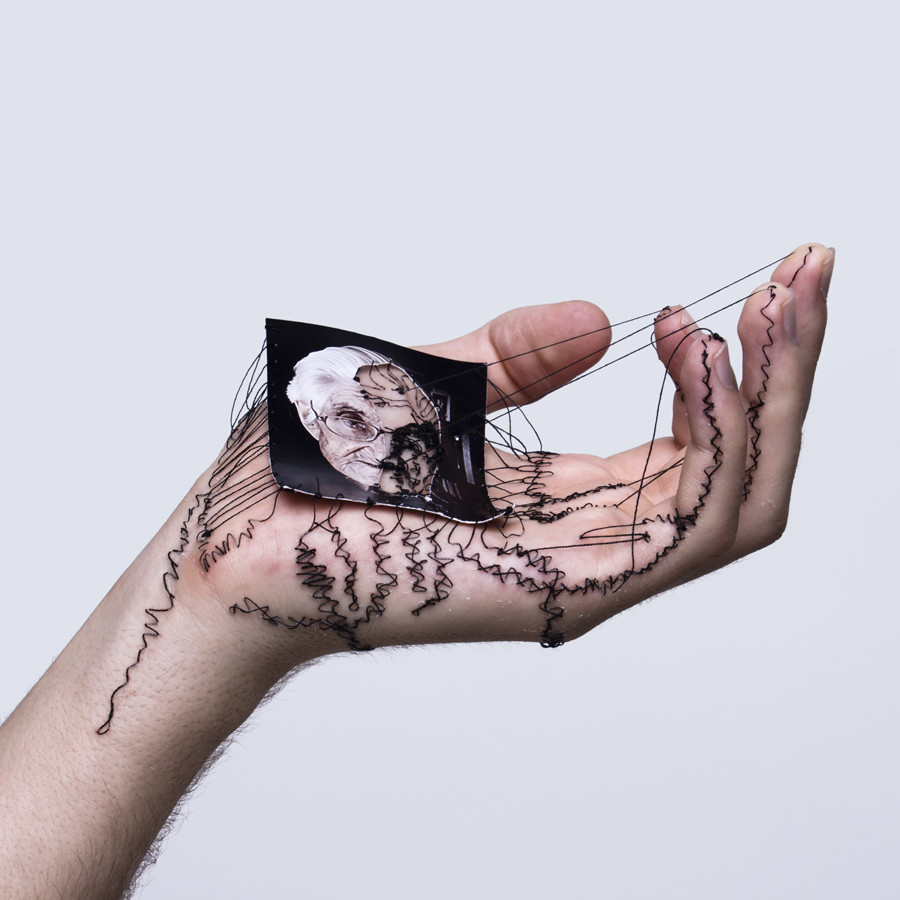 Cata's other project "Ni conmigo ni sin mí"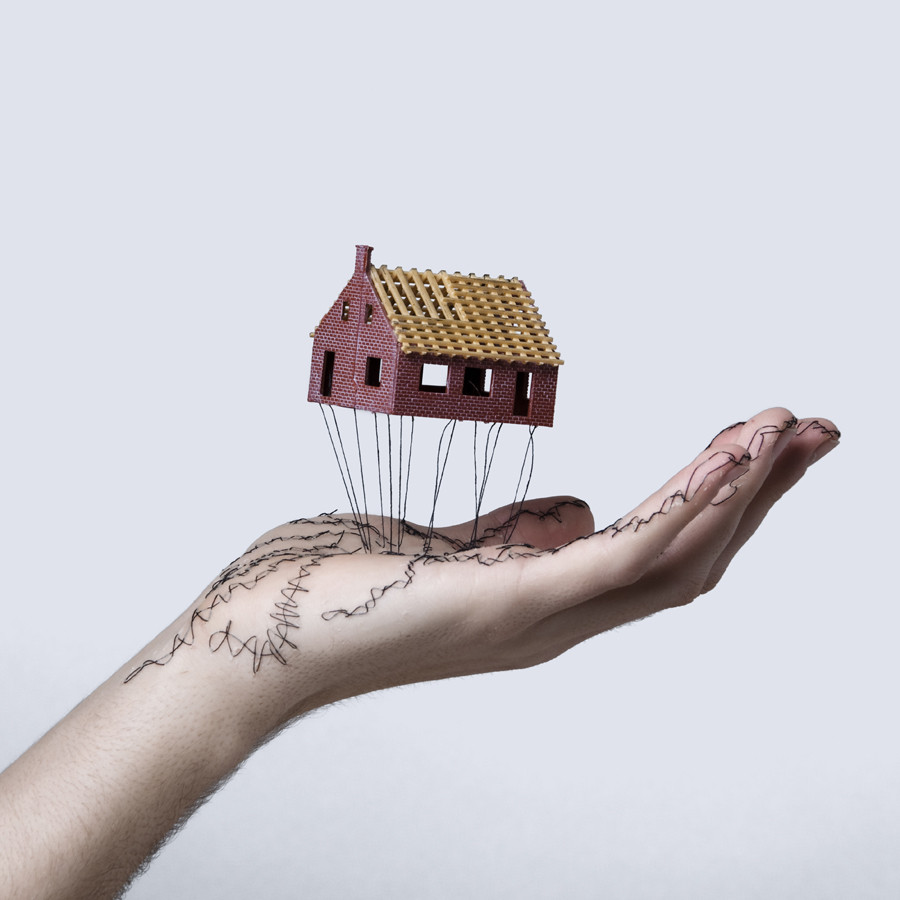 Cata's other project "Cimientos"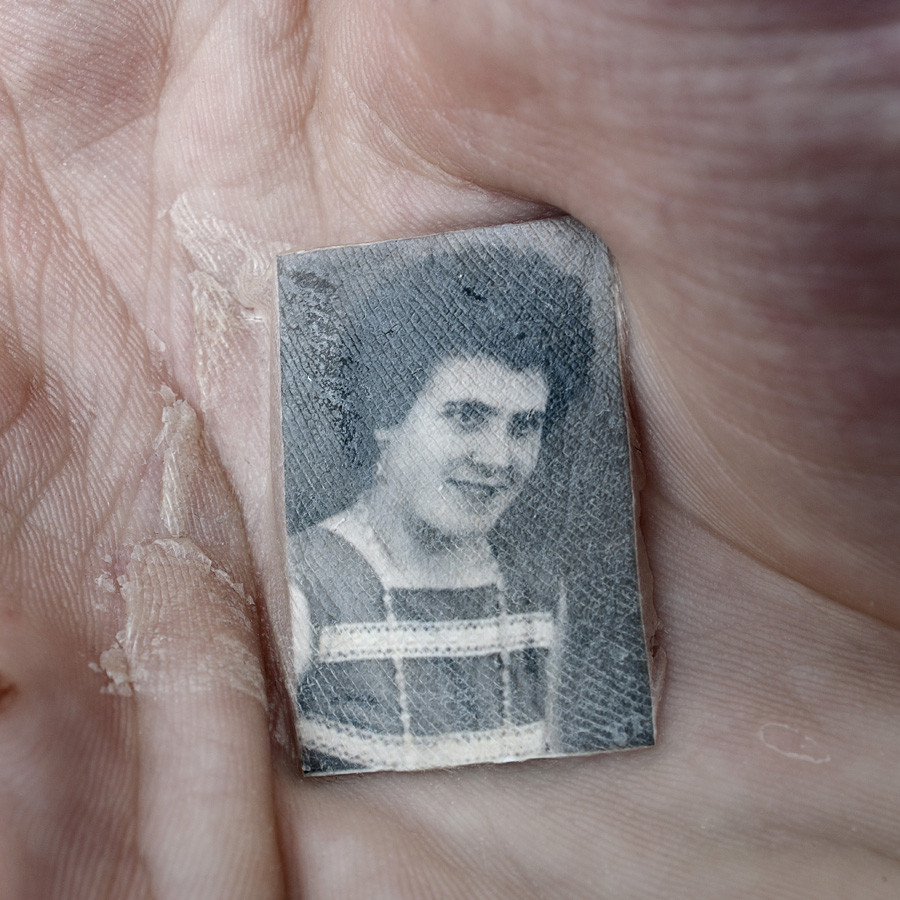 Cata's other project "Bajo mi piel"