WASHINGTON ― President Donald Trump's administration will appoint Milwaukee County Sheriff David Clarke ― a Fox News talking head with extreme rhetoric on law enforcement ― to a job in the Department of Homeland Security, Clarke said Wednesday.
Clarke told 1130 WISN Radio that he will serve as an assistant secretary in the DHS's Office of Partnership and Engagement and will work as a liaison between law enforcement and state and local governments. That job does not require a Senate confirmation.
DHS has not yet announced or confirmed the appointment.
Clarke became a regular presence on Fox News after the 2014 shooting death of Michael Brown led to unrest in Ferguson, Missouri. He has particularly taken issue with the Black Live Matter movement: He has branded it a terrorist and anarchist campaign; suggested it be labeled a hate group; referred to it as an "enemy" that is "at war with America"; claimed its members would join with ISIS; and given it the nickname "Black Lies Matter." He has also said that African-Americans sell drugs "because they're uneducated, they're lazy, and they're morally bankrupt."
Clarke, a longtime Trump supporter, said during the campaign that it was time to bring out "pitchforks and torches" against the media, the Obama White House and Congress. He was given a key speaking role at the Republican National Convention last summer, where he was a crowd favorite.
As Clarke has risen to fame ― he accepted more than $150,000 in speaking fees, travel reimbursements and gifts in 2015 ― inmates in the jail he's supposed to be running have been dying preventable deaths. The death rate at the facility in 2016 was roughly three times the national average. One newborn baby delivered "unbeknownst to the staff" died shortly after being born to a mentally ill woman. Earlier this month, jurors recommended charges against several of Clarke's employees after a mentally ill man died of dehydration a week after officials cut off water to his cell.
Clarke has largely ignored press inquiries about the deaths in the facility, but has put the blame on inmates and reportedly threatened a Milwaukee County medical examiner for releasing information about deaths at the facility.
Clarke said during his radio interview that part of his job would be to "take complaints of shortcomings in the Department of Homeland Security" from local law enforcement. He said Secretary John Kelly would give him the appointment, and that he'd join DHS in June.
"They feel like they're being ignored," he said.
A spokesman for Clarke did not immediately respond to a request for comment. A spokeswoman for DHS declined to confirm the reports, but she also didn't deny them.
"The position mentioned is a secretarial appointment," DHS spokeswoman Jenny Burke said in an email. "Such senior positions are announced by the department when made official by the Secretary. No such announcement with regard to the Office of Public Engagement has been made."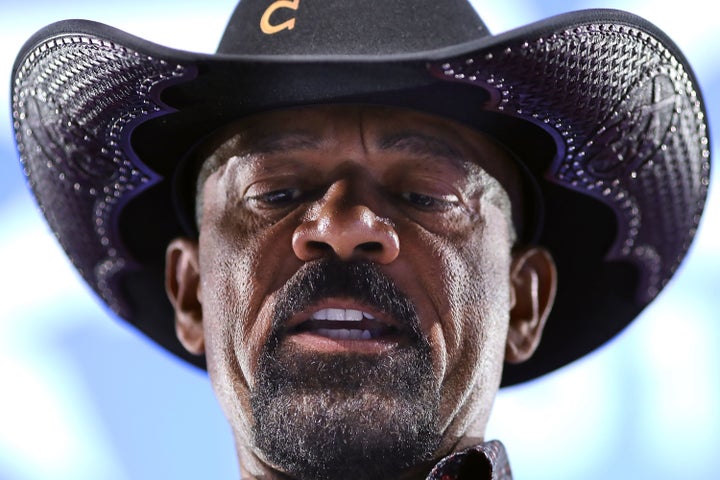 Trump's DHS is attempting to bring more local law enforcement offices on board with deportation efforts, both through a program that gives police further immigration authority and by pushing jurisdictions to abandon so-called "sanctuary city" policies that often prohibit them from holding people without a warrant based on federal government requests. Clarke is unlikely to be an ally to those local law enforcement and elected officials ― he supports Trump's deportation crackdown and has said jurisdictions should lose their grants if they don't comply with voluntary requests.
Clarke's home city of Milwaukee may be glad to see him leave for Washington. Thousands of protesters marched there earlier this month, speaking out against the sheriff and his support for Trump's immigration policies. Attendees included Dan Black, a Wisconsin man who filed a harassment complaint against Clarke earlier this year. Black claims Clarke had him detained by deputies at the Milwaukee airport after he shook his head at Clarke on a flight home.
Clarke responded to Black's allegations by calling him a "snowflake."
"If Sheriff Clarke were to really mess with you, you wouldn't be around to whine about it," read a post by the Milwaukee County Sheriff's Office Facebook page.
Erik Heipt, an attorney working for the family of the mentally ill man who died of dehydration, told HuffPost that he found the news "astonishing."
"It's hard to believe that Sheriff Clarke was unaware of his own jail's unconstitutional practice of shutting off drinking water as a twisted form of punishment," Heipt said. "If he authorized or ordered this deplorable practice, he too could face felony criminal charges. And he will undoubtedly be a defendant in our federal civil rights case."
"He has time to blog, tweet, and write op-eds to advance his divisive agenda. Yet, while he's been doing all of this self-promoting, his own jail has been grossly mismanaged," he said. "Hiring Sheriff Clarke for a leadership position in the Department of Homeland Security is a slap in the face to the family and friends of Terrill Thomas. And to place him in a role in which he will serve as a liaison with state and local law enforcement adds insult to the injury."
Nick Wing contributed reporting.
This article has been updated with comment from Heipt.
Before You Go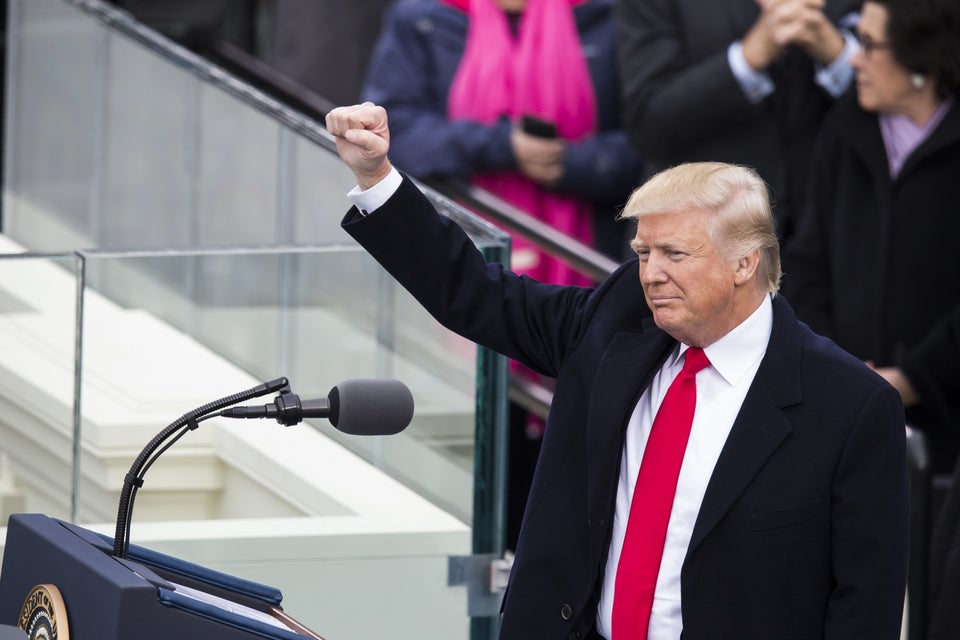 Best Photos From Trump's First 100 Days
Popular in the Community