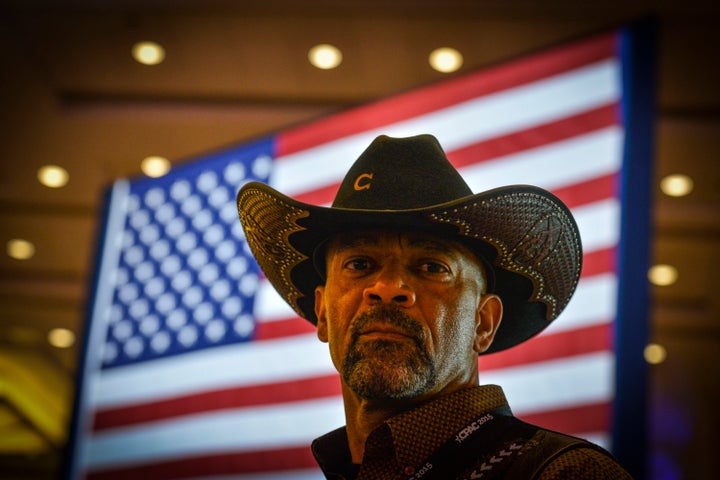 Milwaukee County Sheriff David Clarke, a vocal backer of Donald Trump, is urging Americans to take up pitchforks and torches, as the GOP nominee claims that the presidential election is rigged against him.
Clarke, who has called the Occupy and Black Lives Matter protests "anarchy," made the call to arms on Twitter Saturday. He also complained about branches of government and media of being corrupt.
Clarke's office did not immediately respond to a request for comment.
"The whole thing is one big fix. One big ugly lie. It's one big fix," Trump said at a North Carolina rally on Friday.
The FBI, which has jurisdiction over matters of voter intimidation, declined to comment to The Huffington Post on whether it was looking into the sheriff's comments.
"First of all if you came here expecting me to walk that statement back or ask for a do-over, you are going to be disappointed. I am not your typical conservative. I stand and fight for what I believe in and I play smash-mouth politics. Big Media is not used to that from many conservatives," wrote Clarke.
"When I tweeted the above image, I meant it. I wasn't speaking in code," continued Clarke. "It's time to run those corrupt politicians out of Washington DC and back to whatever crevices they crawled from. It's time to put Mrs. Bill Clinton behind bars, where she belongs. And it's time that the DOJ learns what the 'J' stands for in their name."
Popular in the Community