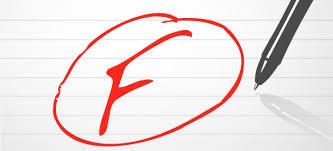 The College Board under David Coleman seems to be an increasingly bumbling operation.
The October 2015 PSAT was a major frustration for many who trusted the College Board to deliver scores in a timely manner. (I have written two posts on this botch job, one on January 08, 2016, and another, on January 13, 2016. The College Board first said that scores would be available online in December 2015. Then, it delayed that date to January 08, 2016, and then, it still had not delivered as delayed-promised in many states.)
In short, the College Board is working overtime to establish its reputation as unable to manage its own operation.
This smatch caught my attention:
Problems Grounded in Real-World Contexts

Throughout the SAT, you'll be asked questions grounded in the real world, directly related to work performed in college and career.
'Real-world contexts." Hold that thought.
What had not changed according to the College Board is who would be allowed to register for the new SAT. And surely Coleman, Rhodes Scholar and Common Core lead architect, should have anticipated that the debut of the new SAT- the March 2016 administration- would have an unusually high number of test takers from the test prep industry.
Such anticipation would have been a "problem grounded in real-world context" (that ironic terminology used by the College Board to describe its new test). But it the real world, Coleman has indeed failed again; his College Board decided only a week before the March 05, 2016, debut of its redesigned SAT to deny test registrants over the age of 21 access to the test without being subject to a selective, eleventh-hour appeals process.
Dear Test-Taker,

Due to a new test security measure, your registration for the March 5, 2016, administration of the SAT® has been transferred to the administration on May 7, 2016. This change was implemented to ensure that everyone taking the test is doing so for its intended purpose: to apply to and attend a college or university undergraduate program, or to apply for scholarships, financial aid, or other programs that require a college admission test.

If you are taking the SAT for any of the purposes above and you have a deadline that requires you to take the test in March, please call 866-704-0192 (toll free in the U.S.) or +1 703-297-3965 (international), or email satsupport@collegeboard.org by 5 p.m. EST on Wednesday, March 2. Please be prepared to provide information about the program you are applying to along with the deadline. We will review your request and determine if your registration can be reinstated. If you choose not to take the test in May or are already registered for the May test, please call the number above and your March registration fee will be refunded.

The College Board is committed to providing a fair and secure testing environment for all students. We recognize and apologize for this inconvenience and appreciate your understanding in this matter.
Sincerely,

The SAT Program
As College Confidential aptly notes, the College Board is failing at the real-world task of smooth operation:
Many of those affected are tutors and teachers, who have registered and paid for the new SAT for work purposes (test prep, college counseling, etc.) that support the College Board and its products. Some of these tutors/teachers are from outside the U.S. and now have non-refundable flight and hotel bookings to the U.S. West Coast. They made these bookings on the apparently erroneous assumption that College Board could supply consistent and reliable information about its own products (again, the organization states that adults can take the test) and honor its own agreements (i.e., paid and confirmed test registrations).

Others affected are non-traditional students. Discussions on Reddit and LinkedIn mention people in their twenties who are trying to return to school and military members who need SAT or ACT scores for advancement purposes. Even if these people are able to win the "appeal process" that College Board is offering, they will still have had their registrations cancelled with less than a week's notice and they will have spent their final week trying to get their registrations reinstated rather than studying effectively-what a needless waste of study time.

In sum, the SAT wing of the College Board has yet again show itself baffling unable to handle the basics of pretty much its only job-properly administering the SAT. Large numbers of people who registered and paid months ago based on College Board's own information (i.e., adults can take the test, and the March test date is open for registration) and then received confirmations and admission tickets have had their lives disrupted (study time misused, travel expenses lost, application deadlines missed) because of an unexplained decision to cancel these paid and confirmed registrations with only about five days' notice.

Both students and teachers are likely to leave this experience with a diminished opinion of College Board and its products at precisely the time the organization is trying to promote its new test format and recapture market share.
The College Board is in the high-stakes testing game. Part of that game is the creation of an ever-growing test prep industry as well as an increasingly sophisticated SAT black market.
As the College Board CEO, Coleman's principal task is to anticipate problems and confront them before they happen.
And oh, how he is failing at that task.
Will the College Board honor its decision to reschedule those March 2016 over-21 test takers for the May 2016 test, or will there be yet another last-minute email to those whose lives have already been disrupted as a result of poor planning on the part of the College Board?
The next administration of the *new* SAT is scheduled for May 07, 2016.
I guess we'll have to wait until around April 30, 2016, to find out.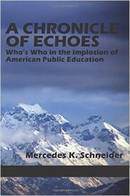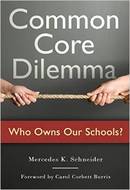 Popular in the Community