Singer-songwriter David Crosby accidentally hit a jogger with his Tesla in Southern California on Monday, police say.
Crosby, 73, allegedly struck 46-year-old Jose Jimenez while driving near his home in the Santa Ynez Valley, near Santa Barbara. Jimenez was "propelled" forward by the impact, KEYT reported.
Jiminez was airlifted to Santa Barbara Cottage Hospital where he was treated for multiple fractures, abrasions and lacerations, Clothworthy said. The injuries are not believed to be life-threatening.
Local resident Pete Ganvini told KEYT that the sun can be a problem for motorists on the stretch of road where the accident took place.
"If you don't have sunglasses or a visor it is impossible to see what's going on," Ganvini said. "This is a dangerous area. It is just not a good spot to be jogging."
Crosby was not injured in the crash.
Crosby was inducted into the Rock and Roll Hall Of Fame as a member of Crosby, Stills and Nash and as a member of The Byrds. He is also an acclaimed solo artist.
Before You Go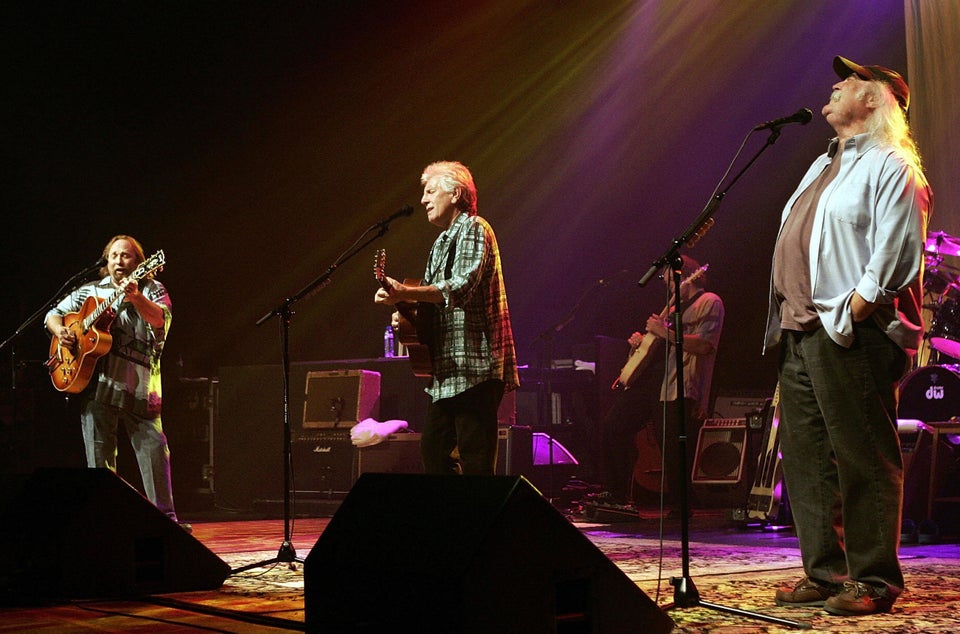 Crosby, Stills and Nash
Popular in the Community