On Monday, David Cross said sorry to Charlyne Yi again.
This time the "Arrested Development" actor seemed more remorseful than in his previous attempts to apologize for and clarify a racist incident that transpired between the two comedians 10 years ago.
"Charlyne I'm sorry that I hurt you and that this whole thing played out as it did," Cross wrote on Twitter. "I look forward to communicating whenever you see fit."
Cross' post is a response to tweets Yi wrote on Sunday in which the "House" actress spoke out against those who were taking advantage of the situation between her and Cross to dispense hate at him and his wife, Amber Tamblyn.
"I don't support anyone who has taken this tango between @davidcrosss & I to use it as an opportunity to threaten or spread hate onto him & @ambertamblyn," she wrote. "It doesn't help matters whatsoever. We have a lot of growing to do, us weird human beings with our all our pain."
"When both David & my walls fall down, hopefully we can have a heart to heart, & laugh & cry," she said in another tweet. "Communication from the heart is the only way."
Last week, amid the stacking allegations against Harvey Weinstein, Yi felt compelled to share a story about how Cross made racially insensitive jokes at her expense when she first met him at age 20.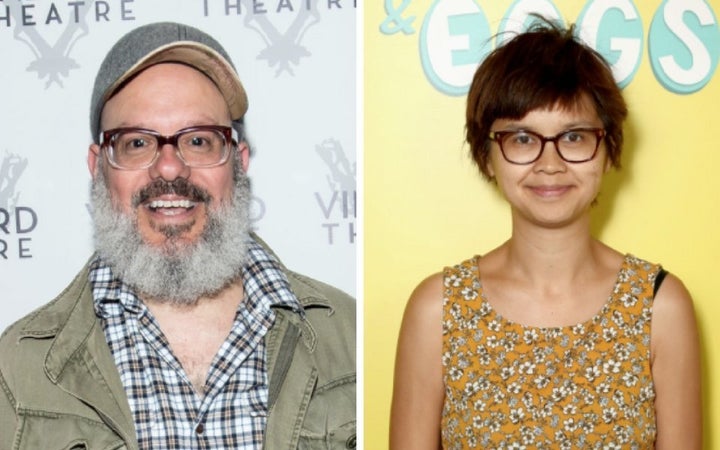 During their initial meeting, Yi tweeted that Cross made fun of her tattered pants, asked her if she spoke English and uttered "ching-chong, ching-chong." Yi said that after Cross noticed she was offended, he asked her if she was going "to fight with him karate" in a Southern accent.
In response to Yi's accusations, Cross responded on Twitter with an apology, but he also claimed that he didn't recall the exchange and that perhaps both he and Yi were "misremembering" what happened.
He followed that apology with a tweeted statement in which he inferred that he would have been in character as a racist redneck if he ever made comments like that.
Calling all HuffPost superfans!
Sign up for membership to become a founding member and help shape HuffPost's next chapter