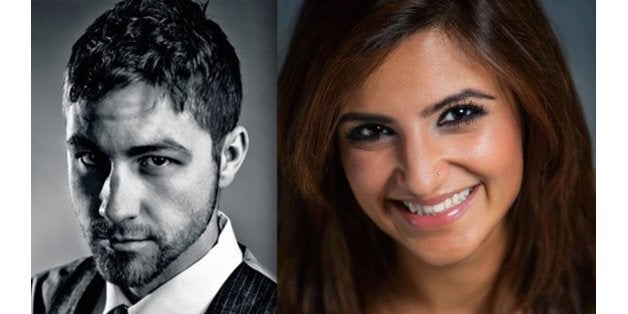 Police say that a family of three found dead in their Apple Valley, Minnesota, home were victims of a murder-suicide.
The bodies of David Crowley, 29, his wife Komel, 28, and their 5-year-old daughter Rani were found Saturday, lying near the front door and next to a gun, according to the Star Tribune. Neighbors said they hadn't talked to the seemingly happy family since before Christmas.
But they did notice that David Crowley had begun to act strangely over the past year.
Neighbor Collin Prochnow discovered the bodies when he looked through the front window, after noticing packages piling up on the Crowleys' front doorstep. He told the Star Tribune that he initially thought the corpses were mannequins.
"To me, they just didn't look human," Prochnow said.
On Saturday, responding officers found the bodies and the family dog, who was reportedly wild and aggressive. Prochnow recalled that he awoke in December to something that sounded like gunshots, but didn't think anything of it.
Prochnow said he noticed that David recently started wearing fatigues, despite having completed his five-year stint in the Army, and cut his hair short last year. The former soldier, who married his wife just before he served a tour of duty in Iraq, was also a gun enthusiast and a screenwriter. He wrote and directed a film called "Gray State," for which the trailer shows a militarized police force as well as FEMA agents killing Americans to force a "New World Order."
Fans and colleagues mourned the Crowley family Facebook page:
David Crowley's social media sites show that he had a fascination with guns. Many of his photos feature pellet guns or military gear.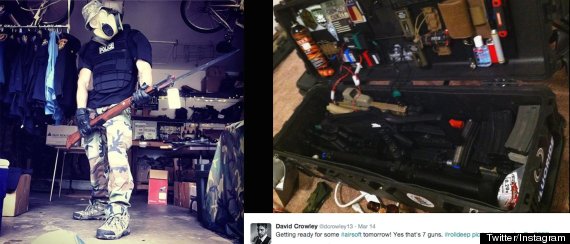 The investigation is ongoing and police aren't releasing many details about the alleged murder-suicide.
Like Us On Facebook |

Follow Us On Twitter |

Contact The Author
Related
Popular in the Community