The interview featured David Daleiden, the anti-abortion activist whose organization, the Center for Medical Progress, had recently released undercover videos targeting the women's health care provider.
To Peifer, a Los Angeles native working as a design director for a marketing firm, Daleiden was familiar for another reason: The then-26-year-old had been crashing on Peifer's couch.
Daleiden and his colleague, Sandra Merritt, now face 15 felony counts in California connected to their work on the sting videos, which purported to show Planned Parenthood employees illegally planning to profit from fetal tissue. Merritt allegedly helped with the recordings.
The charges specifically relate to recording confidential communications without consent, not to any editing. Daleiden — whose legal team declined to comment for this story — has claimed the charges are "fake news," and noted that other charges in Texas were dropped.
But Daleiden and the Center for Medical Progress, the 501(c)3 nonprofit he started in 2013, captured national attention anyway.
Even as California's investigation unfolded, Republican lawmakers cited the discredited videos to attack Planned Parenthood and suggest it should be defunded ― one as recently as February this year. Daleiden ran the conservative cable circuit. And at some point between 2015 and 2016, CMP hired Kellyanne Conway — who is currently White House counselor — for "consulting services." Conway received more than $5,000 from CMP, according to recent financial disclosures released by the Office of Government Ethics.
Yet search warrant documents from the California Justice Department obtained by The Huffington Post — and interviews with Peifer, who assisted investigators — suggest that CMP's operation was less legitimate than the group's national profile made it appear. And they raise questions as to why big-name GOPers were so quick to jump on board.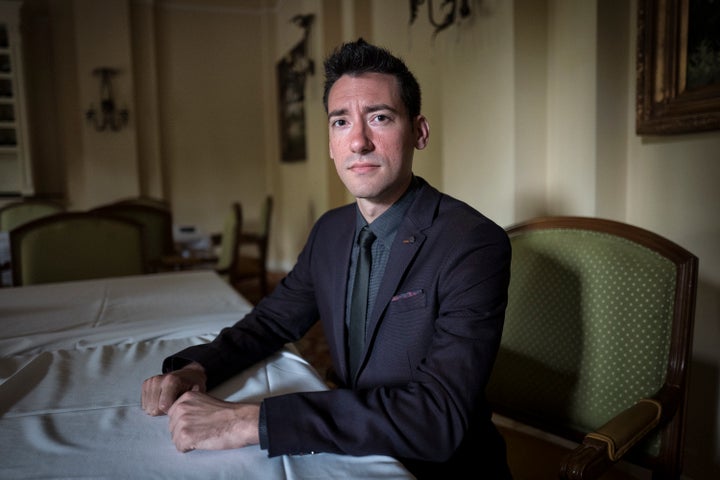 In July 2014, Peifer moved into the Orange County condo that Daleiden would soon frequent. Peifer's new roommate, Ryan Gonzalez, was a video editor. Soon after Peifer moved in, Gonzalez started working with Daleiden, according to Peifer and Gonzalez's Facebook posts from 2015.
Starting that August, Gonzalez and Daleiden edited videos, including in the condo's living room, where they used the central TV as a computer monitor, Peifer said. By summer 2015, just before the release of the first video, Daleiden was working in the condo around the clock, Peifer later told California DOJ investigators.
Peifer didn't find Daleiden particularly friendly. Over the course of the year, Peifer said, he said "hello" only a couple of times, and usually wouldn't look up from his computer. Peifer also noted that Daleiden never apologized or acknowledged working out of their place.
The first video broke nationally on July 14, 2015. Daleiden, who identifies as a citizen journalist, told CNN later that month that his team "follows all applicable laws in the course of our investigative journalism work" and also called the project a "two-and-a-half-year long investigative journalism study." 
I think they honestly thought they could do this indefinitely, under the radar, and not have anyone catch on or raise issue. But I raised issue with it.

Kohl Peifer
Peifer —who is pro-choice, but doesn't consider himself particularly political —was upset. He didn't like that Daleiden was claiming the videos were unbiased journalism, when to him, it looked like the footage had undergone intensive editing in his living room for months. And he didn't like that the videos were being edited under his roof without his knowledge.
Peifer decided to talk to Gonzalez. "When I confronted Ryan, he smirked and said that yes, this was what they had been doing," Peifer told HuffPost. "It was sort of a 'gotcha' moment ... He was cold and callous and didn't really care what I felt about the situation. I think they honestly thought they could do this indefinitely, under the radar, and not have anyone catch on or raise issue. But I raised issue with it — and he continued to do it." (Gonzalez did not respond to requests for comment.)  
Peifer contacted a college friend who worked at Planned Parenthood to explain the situation. Planned Parenthood later provided Peifer's contact information to the California Justice Department, according to search warrant documents.
Immediately following the release of the "highly edited tapes," said Ana Sandoval, a spokesperson for Planned Parenthood Affiliates of California, "our health centers saw a nine-fold increase in threats of violence."
Peifer, who saw that shooting on the news, messaged his friend that he had "terrible anxiety" about the situation. "Someone just fucking died," he added. (Daleiden publicly condemned the shooting.)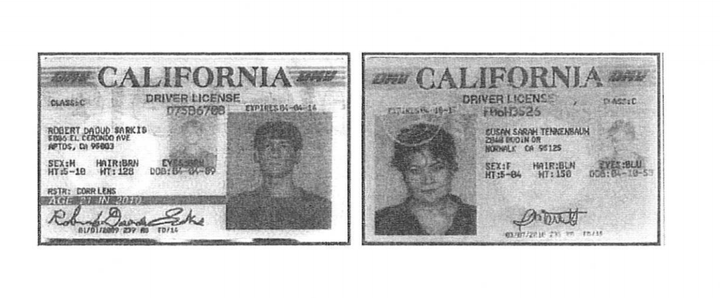 In its complaint against Daleiden, the California DOJ says it got a request on Dec. 2, 2015 to investigate whether Daleiden or CMP had broken California law. That document does not state who made the request. A day later, investigators met with Peifer, according to search warrant documents. They asked him, among other things, about computer equipment in the apartment.
Peifer told investigators that although he had "no personal interest" in the matter, "something getting national attention and happening in his living room was 'not good,'" according to the documents.
In April 2016, a court granted authorities a search warrant for Daleiden's apartment. (Not Peifer's condo.) Those documents detail the extent to which the feds allege Daleiden engaged in criminal deception. They also feature interviews with Planned Parenthood officials who said they believed the conversations they were having with Daleiden — who allegedly called himself "Robert Sarkis"— were confidential. Daleiden has claimed they weren't.
A California Justice Department spokesperson declined to comment on an ongoing investigation. Sandoval, from Planned Parenthood, said the organization "was both the focus and victim of Daleiden's criminal activity."
An attorney who is part of Daleiden's legal team, Tom Brejcha, said last month that Daleiden and Merritt will "assert robust defenses to these charges."  
That Daleiden was allegedly editing his videos out of a stranger's living room in California might surprise conservatives who watched him chat with Bill O'Reilly. But it was never a mystery to his temporary housemate.
"You have this meek guy eating cheeseburgers in someone else's house all day producing this content to put up on YouTube, and people are buying it as 'investigative journalism' from the 'Center for Medical Progress,'" Peifer said.
He added, "Did you think the people you were living with ... weren't going to say something?"
Matt Ferner contributed reporting.