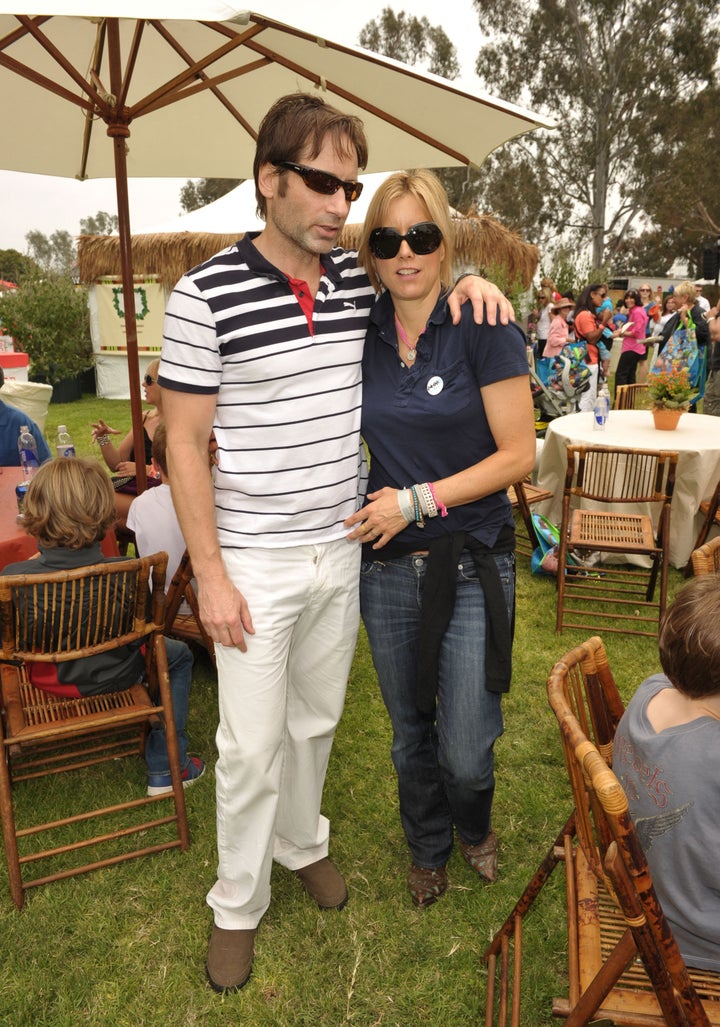 X Files star David Duchovny split from his wife Téa Leoni last month, but it is clearly not an open-and-shut case.
The pair, who have a daughter Madelaine West, 12, and son Kyd, 9, were spotted on a Sunday drive in Malibu, California, yesterday.
The 45-year-old actress was in the driver's seat as they cruised around near their marital home in the seaside area.