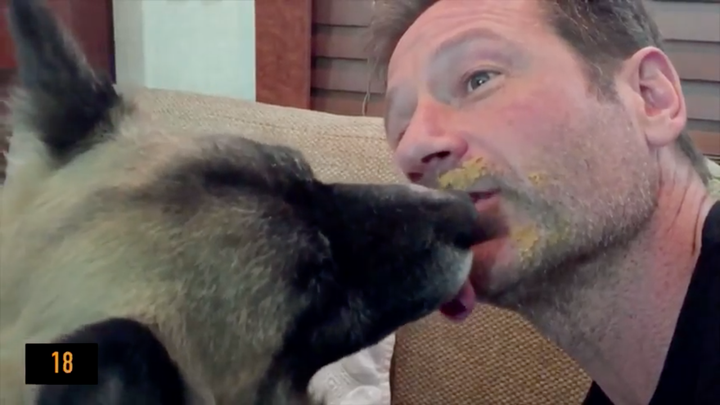 David Duchovny launched the #LickMyFace campaign on Wednesday, with a video of him spreading organic peanut butter all over his face in order to entice his rescue dog, Brick, to lick it.
For every lick from Brick, Duchovny will donate $1 to Target Zero -- a nonprofit that mentors shelters, city by city, by teaching them the best practices to become "zero kill" or no-kill, meaning they will no longer euthanize healthy or treatable animals.
Take, for example, Waco, Texas, which in 2012, euthanized close to 6,000 dogs and cats. After going through Target Zero's program, it was on pace to save nearly 90 percent of the animals in its public shelter by the end of 2015.
"What they do really works and it works fast," Duchovny told The Huffington Post. "That's a lot of lives saved."
The program has also been successful in Huntsville, Alabama, and other "Fellow Cities" (or cities enrolled in the program), including Nashville, Tennessee, El Paso, Texas, Baton Rouge, Louisiana and Indianapolis. The organization is seeking additional funds to do the same work in more cities.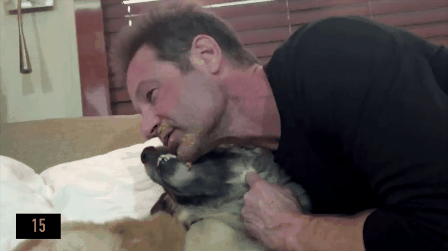 Enter Fox Mulder and Brick — a short, stout, brick-shaped mutt who Duchovny's assistant found roaming the streets of Los Angeles.
"His other name is 'Little Bear Fat Fox' – but he seems somewhat offended by that," Duchovny said.
Offended or not, Brick seems to really dig the peanut butter smeared all over Duchovny's face — bestowing him with 46 licks total. After the adorable lick-a-thon, Duchovny challenges his ex-wife, actress Téa Leoni and his "X-Files" co-star, Gillian Anderson, to do the same.
"They're both big animal lovers, so I'm pretty sure they'll jump right in," he said, adding, "I hope they get squeamish. You can't not get squeamish when your dog has free rein to lick your entire face."
The goal is to continue challenging others to make similar videos and pledge donations which will hopefully result in a lot of scratch for a great cause — saving rescue animals, which Duchovny thinks are "the best."
"They're very loyal," he said. "It's like they know you got them out of a pickle or something because they're just very attached."
And if the idea of letting a dog lick your face makes your whimper, Duchovny has a suggestion:
"I'd say, just go ahead and donate to the cause anyway because it's amazing. But I can attest to the fact that [letting your dog lick your face] is a pretty fun thing to do, once you surrender to the messiness of it."
If you would like to join the campaign, make a video of your dog (or cat — if you can get them to do it) licking your face, post it to social media and challenge your friends to do the same. Remember to donate $1 for every lick! Or if you'd just like to donate money to the cause without getting saliva all over your face, check out Target Zero's donation page here.


CLARIFICATION: This post has been updated to clarify how the campaign works.
Related
Before You Go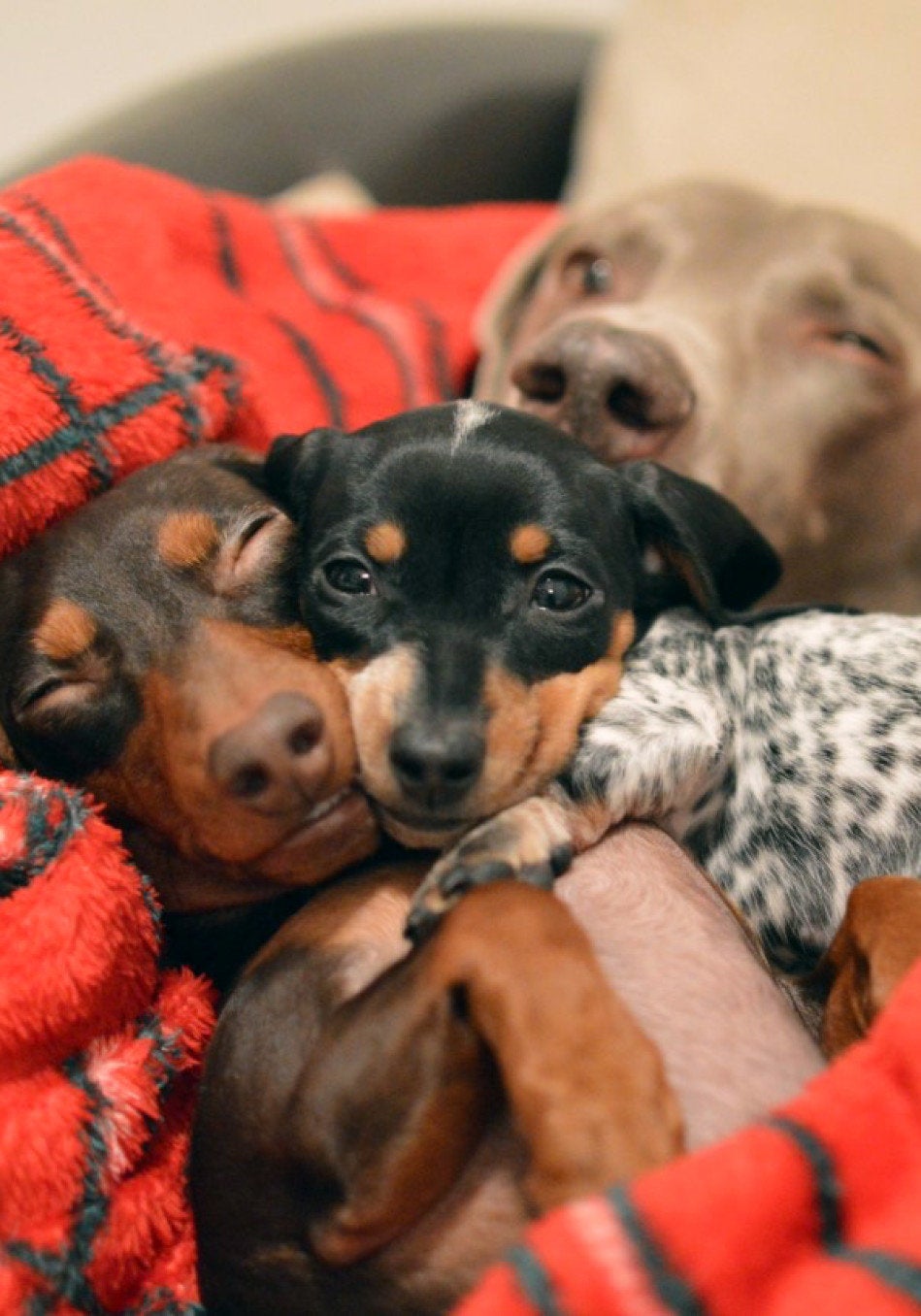 What Dogs Can Teach Us About Being More Zen