Former Ku Klux Klan leader David Duke was busy on Twitter this weekend, showing his support for Syrian President Bashar Assad in a string of tweets after weighing in favorably on Iowa Rep. Steve King's latest xenophobic remarks.
On Sunday night, Duke tweeted a photo of Assad and praised his marriage and apparent love of children.
It's unclear why Duke tweeted any of this or why he would flatter Assad so overtly. The Syrian regime is reportedly responsible for dropping barrel bombs on civilians across the country and using chemical weapons against its own people.
Duke's Twitter feed is typically peppered with white supremacist commentary and expressions of support for President Donald Trump. Earlier on Sunday, while others on Twitter condemned King for citing a Dutch white nationalist's anti-immigrant rhetoric, Duke applauded him.
"David Duke is a bad person, who I disavowed on numerous occasions over the years," Trump said last May on MSNBC's "Morning Joe."
Trump has yet to make any overtures to Syria himself, but he has asserted that the country's leader is "much tougher and much smarter" than former President Barack Obama or former Secretary of State Hillary Clinton.
The war in Syria has killed hundreds of thousands and spawned a refugee crisis of epic proportions ― about 5 million Syrians have become refugees and an additional 6 million are internally displaced.
Several members of Congress have recently traveled to Syria. Rep. Tulsi Gabbard (D-Hawaii) met with Assad while in Syria in January on a "fact-finding" trip. Sen. John McCain (R-Ariz.) traveled to visit U.S. forces in light of the campaign to retake the Syrian city of Raqqa from the self-described Islamic State group.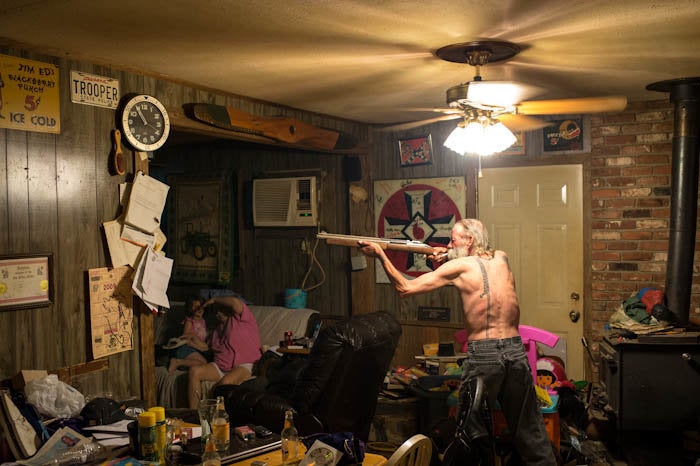 A Day in the Life of the KKK