WASHINGTON ― Republican candidate and former Ku Klux Klan wizard David Duke will have a spot on the stage in next month's Louisiana Senate debate.
Duke, who is among a large field of competitors vying to replace retiring Sen. David Vitter (R), had been out of politics since 1999 when he jumped into the Senate race over the summer. His platform includes promises to stop racism against white people and to declare the Black Lives Matter movement a terrorist initiative.
But a poll released Thursday pegged Duke's support at 5.1 percent, which put him just above the threshold to be included in the next televised forum for Louisiana's Senate candidates on Nov. 2.
While Duke still stands virtually no chance of winning the race, he has reached the main stage during a year in which Trump's rise helped to move white extremist messages more into the mainstream.
Louisiana uses a so-called jungle primary process. If no candidate wins a majority on Nov. 8, the two top vote-getters, regardless of party, will move on to a run-off election in December. Republican state Treasurer John Kennedy led in the new poll with 24 percent, followed Democratic state Public Service Commissioner Foster Campbell at 19 percent, Democratic lawyer Caroline Fayard at 12 percent, and GOP Reps. Charles Boustany and John Fleming at 11 and 10 percent, respectively.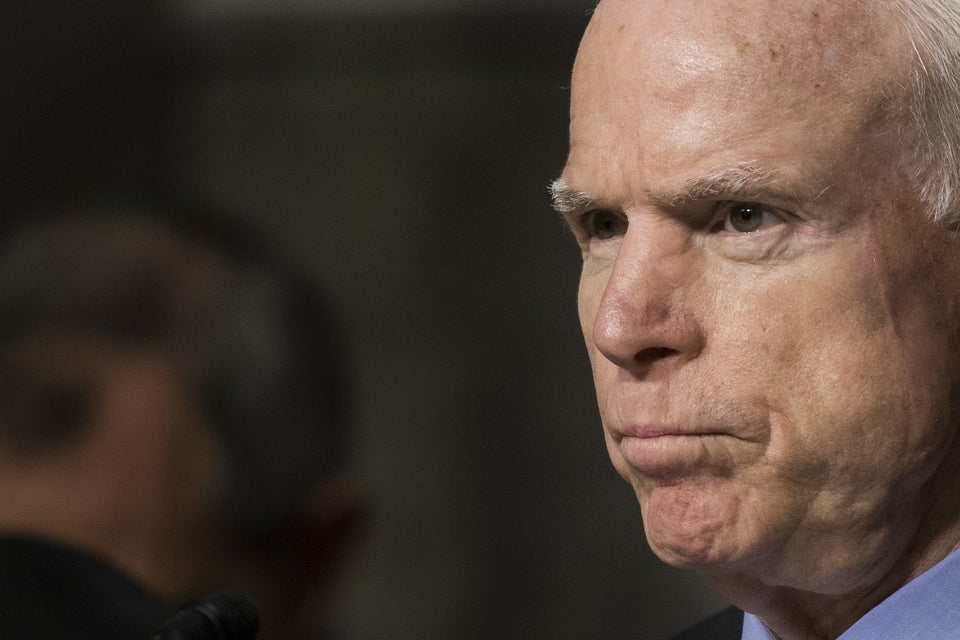 Republicans Who Have Withdrawn Their Support For Donald Trump