Presumptive Republican presidential nominee Donald Trump received even more high-profile support from noted anti-Semite and white supremacist leader David Duke on Tuesday.
Duke, a former Ku Klux Klan leader and Louisiana state representative who supports Trump, enthusiastically praised the business mogul's controversial tweet on Saturday about presumptive Democratic presidential nominee Hillary Clinton, calling it "Absolutely True!"
Trump's tweet featured a Jewish holy symbol, the six-pointed Star of David, superimposed over a pile of money -- playing to centuries-old stereotypes about the Jewish faith. The text in the star claimed that Clinton is the "Most Corrupt Candidate Ever!"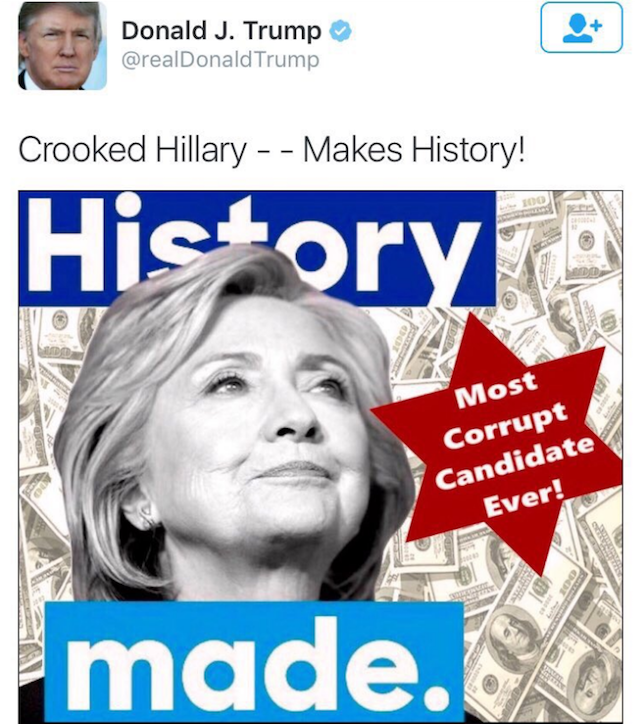 The campaign quickly removed the star and replaced it with a circle.
But on Tuesday, Duke re-upped the story and the image, tweeting this to his more than 11,000 followers:
Duke is one of the first prominent figures to draw attention to the religious beliefs of Clinton's biggest donors.
Earlier this year, Trump won enough Republican primary delegates to secure the party's nomination, even though his views on trade and immigration are at odds with many of the party's elected representatives.