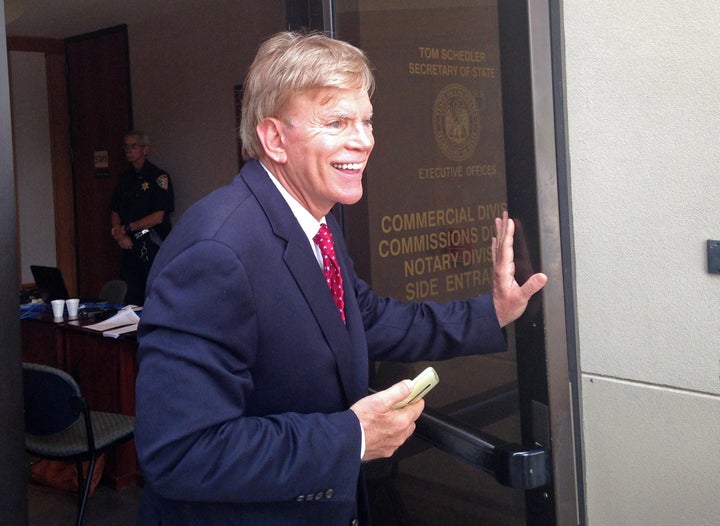 White nationalist David Duke, the former Ku Klux Klan grand wizard who is running for U.S. Senate in Louisiana, reiterated his support for Republican Donald Trump as president in a robocall urging people to vote for the pair.
"Unless massive immigration is stopped now, we'll be out numbered and outvoted in our own nation. It's happening," Duke says in the recording. "We're losing our gun rights, our free speech. We're taxed to death. We're losing our jobs and businesses to unfair trade. We're losing our country. Look at the Super Bowl salute to the Black Panther cop killers."
David Duke is one of the most recognizable figures from the white supremacist far right. The Southern Poverty Law Center describes Duke as a "neo-Nazi, longtime Klan leader" and an "international spokesman for Holocaust denial." He's also a vocal supporter of Trump for president, and this robocall is just his latest embrace of the former reality television star.
Earlier this year, Duke encouraged his radio show listeners to volunteer for Trump's campaign. He also praised Trump's run for president, saying it's "very, very important that [Trump] wins," and expressed in his video announcement of his run for Senate how excited he was about Trump's rise to power. Duke's own website is littered with posts in support of Trump, and echoes many of the themes Trump has run on, such as a distrust of immigrants and anger towards the media.
Duke's strategy to invoke Trump is shrewd. That's because the white nationalist movement, which has festered on the political margins for decades, is experiencing an alarming resurgence in mainstream culture, with its current manifestation rebranded as the "alt-right." The shift is at least in part related to the unprecedented boost that white supremacy groups have received during Trump's campaign.
The relationship between Trump and Duke hasn't exactly been reciprocal. Trump eventually disavowed Duke's support and has publicly denounced white supremacy, but continues to wink to its supporters. He denies he's a racist, but continues making racist remarks. His ever-changing immigration policies include the deportation of millions. He has pledged to ban Muslims from entering the U.S. And he has a habit of retweeting messages posted by white supremacists and sharing them with his 11 million Twitter followers ― one anti-Semitic Trump tweet was later parroted by Duke on Twitter.
CNN's Jim Acosta tweeted a statement from the Trump campaign in reaction to the Duke robocalls, saying that it had no "knowledge of these calls" but nevertheless strongly condemned and disavowed them.
Last week, Democratic nominee Hillary Clinton, linking Trump with white nationalists and the "radical fringe" of the "alt-right," delivered a blistering attack on what she said was the fringe movement's takeover of the Republican Party. Leaders of the extremist ideology were thrilled by Clinton's strong rebuke and declared that they were no longer "alternative" but, in fact, the mainstream right.
"Well guys. We've made it," wrote Andrew Anglin, founder of Neo-Nazi website The Daily Stormer. "Hillary Clinton is giving a speech about us today."
This story has been updated with a tweet from Jim Acosta.
Before You Go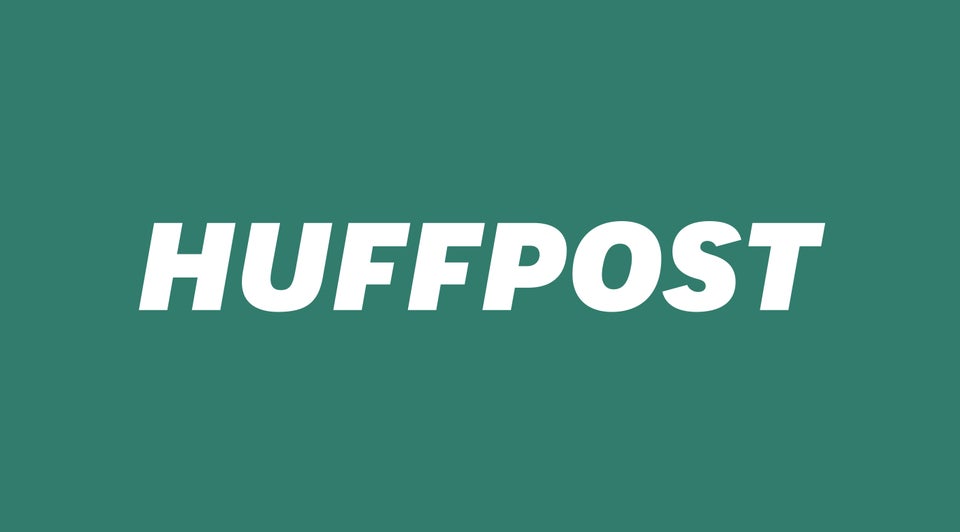 10 Times Trump Supporters Were Blatantly Racist
Popular in the Community