Former KKK leader David Duke praised President Donald Trump on Tuesday for essentially revoking his tardy condemnation of white supremacist groups involved in a violent rally in Charlottesville, Virginia.
A day after Trump's rebuke of white supremacist groups prompted a Duke meltdown, Trump held a news conference to say that white nationalists weren't entirely to blame for Saturday's violence, and that counter-protesters, which Trump labeled the "alt-left," bore responsibility as well. There is "blame on both sides," Trump said, echoing his initial statement on Saturday that was roundly criticized.
Duke took cheer from the president's latest comments.
Duke said after Trump's statement on Monday it was "ridiculous" the president had to denounce white supremacist groups. Trump referenced Duke at his Tuesday press conference, saying he didn't know Duke, a former Klan imperial wizard and Louisiana state representative, was at the Charlottesville rally.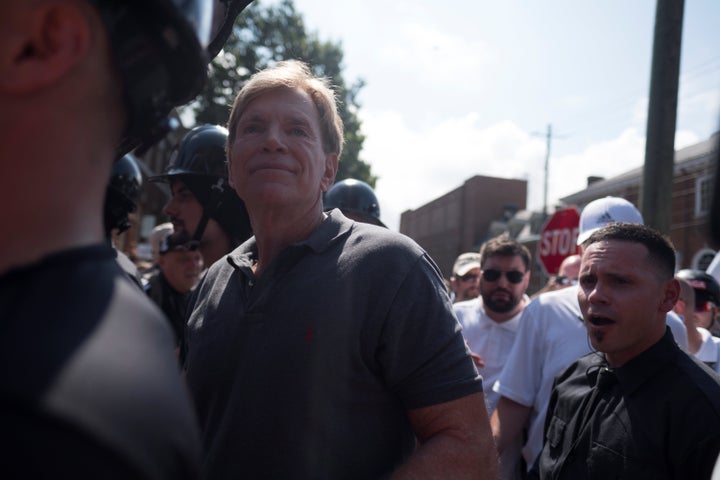 Trump has long been accused of winking and a nodding to white supremacist groups by refusing to explicitly condemn their beliefs and conduct. His initial response to the Charlottesville mayhem on Saturday tepidly criticized violence "on many sides."
The president's remarks on Tuesday lent credibility to white supremacists like Richard Spencer, who said Monday he didn't believe Trump meant his denunciation of hate groups involved in the violence. Spencer called Trump's Monday statement "more Kumbaya nonsense."
"He sounded like a Sunday school teacher," Spencer added. "I just don't take him seriously ... it sounded so hollow and vapid."
Spencer on Tuesday told The Atlantic's Rosie Gray he was "really proud" of Trump.
Trump, in his Tuesday press conference, also defended statues of Confederate heroes, saying that taking them down could lead to removing statues of George Washington and Thomas Jefferson.
White supremacist groups ostensibly were drawn to Charlottesville to protest the removal of a statue of Confederate Gen. Robert E. Lee.
Before You Go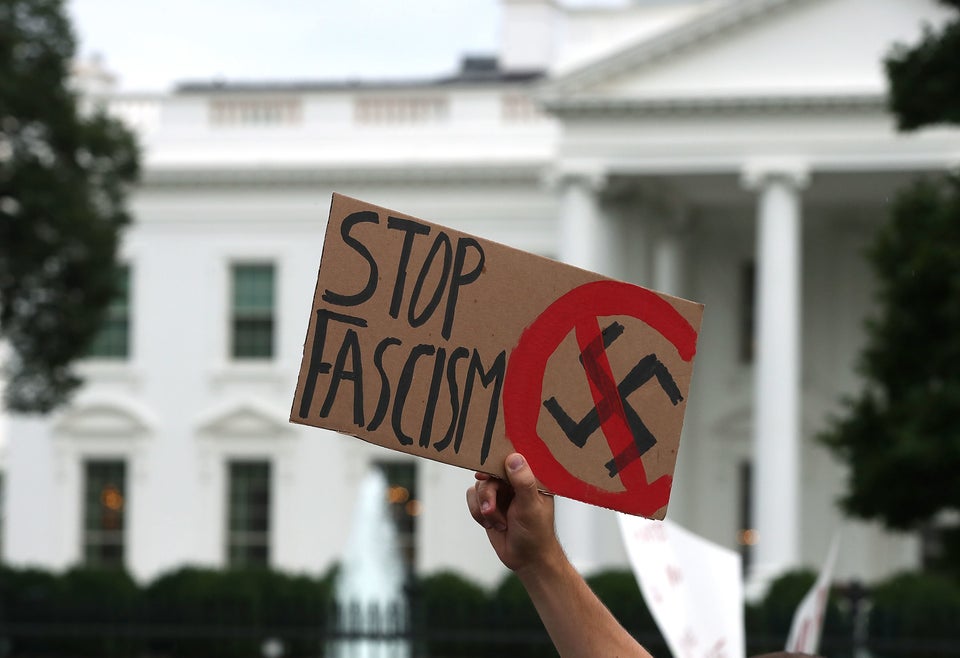 Anti-Hate Protests Against Trump
Popular in the Community