"Tulsi Gabbard for Secretary of State! An example of the need for political realignment."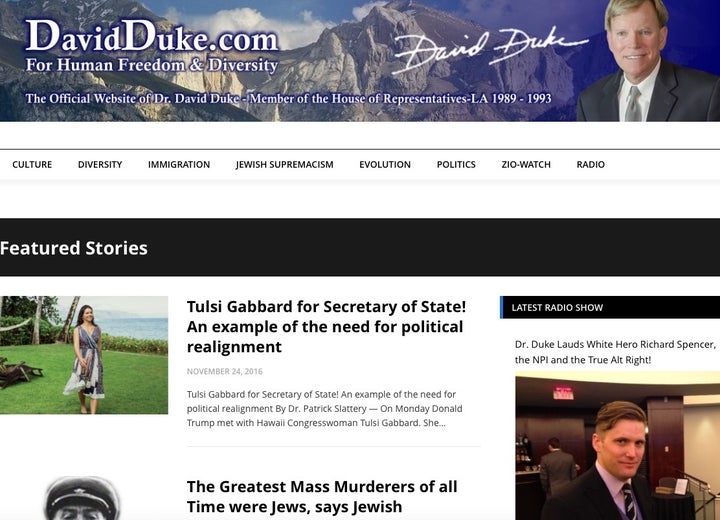 That same day, audio from the most recent David Duke Show, co-hosted by Dr. Slattery, was posted at the neo-Nazi dailystormer.com. Duke's show features a discussion of why Tulsi Gabbard would be a great choice by Trump for Secretary of State, during which Duke stated:
"You can't help but like her on the foreign policy issues."
However, the fact that Gabbard has now been publicly endorsed by a former leader of the Ku Klux Klan — who strongly supports Trump's selection of Stephen Bannon — is an indication of an increasingly disturbing trend in her affiliations and raises questions about the nature of Gabbard's appeal to white nationalists. If she remains silent about this endorsement, or is as slow and equivocal as Trump was in denouncing Duke, she is effectively normalizing the actions and agenda of a racist, anti-Semitic homophobe.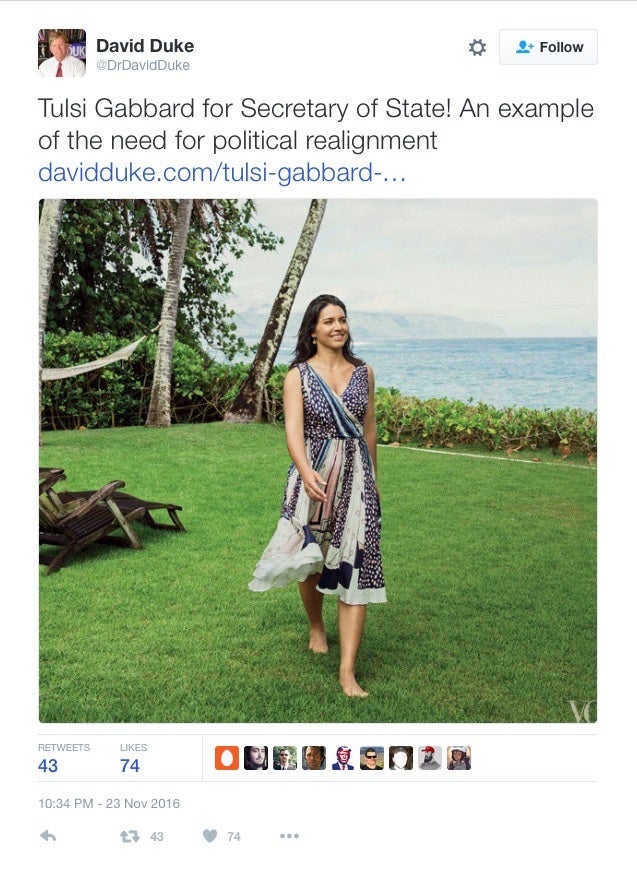 As a representative of one of the most diverse, accepting, and progressive states in the country, Rep. Gabbard has an obligation to her constituents to speak up for the values of Hawaii.
If Tulsi Gabbard does not immediately disavow the doctrines of Bannon and Duke, which are antithetical to our islands' tradition of Aloha, she is not only betraying the people of Hawaii, she is also clearly advancing the agenda of those who would seek to discriminate against the very people she has promised to represent.
Shay Chan Hodges is a Maui resident who ran for the US House of Representatives as a Democrat against Congresswoman Tulsi Gabbard in the 2016 Primary.
Related
Popular in the Community