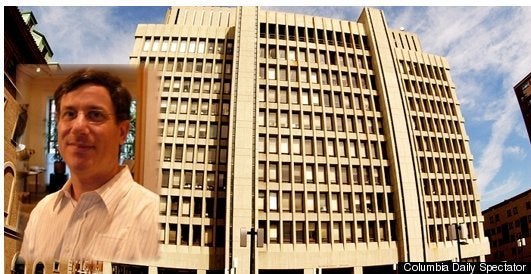 A Columbia political science professor has been charged with having a sexual relationship with his 24-year-old daughter, the Columbia Daily Spectator reports.
David Epstein, 46, was charged Thursday with one count of third-degree incest. Police told the Spectator that the relationship appeared consensual.
Epstein is currently on administrative leave.
According to the New York Daily News, Epstein and the woman had a three-year sexual relationship and often exchanged "twisted text messages."
The Spectator reports that Epstein is married to another Columbia political science professor, Sharyn O'Halloran, though a recent update to his Facebook page says he is single. The couple was featured in a 2008 Spectator article about professors who "bring love to work."
"Our complementary skills lead to a great partnership," O'Halloran told the Spectator.
One student described Epstein, who was teaching a class on game theory this semester, as a "very nice guy." Outside of his professorial duties, Epstein also blogged for this website, on topics ranging from torture to Sarah Palin.
If convicted, he faces up to four years in prison.
Related
Popular in the Community