You have 25 years to make your first record and six months to make the next," used to be a hackneyed insider joke among recording artists who'd gone smiling through the grinder of the showbiz commerce mill and came out kvetching. Now it's an antiquated bit of cynicism, especially to artists like David Feldstein who plots his own rock destiny from his home-studio consul in Atlanta - and at his own pace.
"There's never a perfect time," said David Feldstein, a Chicago native, whose debut LP Surrender the Silence is a stunning collection of guitar rock with electronic tweaks, squeaks and blurps that reflect his coming up in the 90's Chicago music scene.
"It's me finally after 25 years of having this in my head surrendering the silence that.....and actually making a record and making some noise."
Anything but noise, Feldstein has delivered a largely instrumental, series of lush folktronic sketches which prominently (and unapologetic) wears its influences.
"This LP I made is Folktronica," Feldstein said. "It is also a reflection of My Bloody Valentine and Smashing Pumpkins. Stereolab is a great influence because they showed me that often, there's always place for guitars and Moog together and the sounds stand for themselves."
Surrender is peppered it with the rage of Nevermind and Gish, which initially gob smacked Feldstein and cast him through the unpredictable corners of 90's indie rock subterranea. Feldstein's nod to the period and scene of the crime was in the decision to cut the record's lacquers with Chicago rock veteran Bob Weston at Chicago Mastering Service.
"Bob was the engineer on Nirvana's In Utero with Steve Albini at the time I started playing and there's that historical track. Nirvana was it for me and Bob is my connection to that pedigree."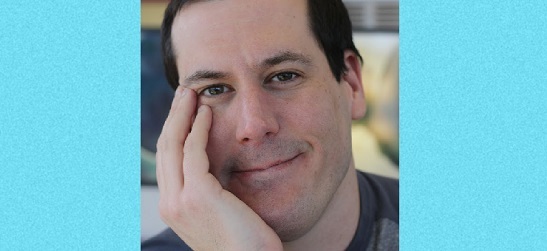 It's luck, really, that songwriters and performers have lived and evolved a culture of MP3 sharing, Soundcloud, Facebook fan pages, and sharing music with millions via a mouse click. That is the new musical landscape. Democratized, sure, allowing the expected garbage but, at least, fewer A&R guys using CD demos as coasters (or Frisbee).

But despite the advancements in 'studio in a laptop' tech, a cabal of vinyl enthusiasts have been bringing back the traditional record album and Feldstein is no exception. Originally released as a CD, Chicken of Terror Music released Surrender as a limited edition vinyl record (500 records on blue opaque vinyl).
"It amazes me that so much amazing sound can come off of a piece of plastic that got melted and squished between two metals stampers. It was a huge moment sitting down and dropping the needle on it. The first song on the album is a cover Modern English's 'I Melt With You.' It really has an amazing sound-stage reproduction that really one most easily gets from vinyl. It's a great headphone record."
Feldstein is currently at work on his next record.
Calling all HuffPost superfans!
Sign up for membership to become a founding member and help shape HuffPost's next chapter