"Real Housewives" fans have known of Yolanda Foster's battle with Lyme disease for some years now, but it was only weeks ago that the former model made the shocking announcement that her two teenage children, Bella and Anwar Hadid, have been fighting the debilitating disease alongside her since 2012. With the ailment being non-hereditary and non-contagious, David Foster, Yolanda's husband, told HuffPost Live that contact with horse flies is likely how his wife and step-children all contracted it.
"They all were around horses their whole lives. They're all equestrians, and they know now that [Lyme disease] is transmitted by horse flies as well as deer ticks, so it's possible they got it by hanging around horses," Foster told HuffPost Live on Tuesday. "We don't know."
"You know Yolanda. She's like a mother bear, and so her priority is her children," he affirmed. "She's taking care of it. She's taking care of business."
And it looks as though Bella is weathering the Lyme disease storm as strong as ever. Last week the rising supermodel strutted down the Balmain x H&M runway along with sister Gigi Hadid, and she's even continued to horseback ride.
Watch more from David Foster's conversation with HuffPost Live here.
Want more HuffPost Live? Stream us anytime on Go90, Verizon's mobile social entertainment network, and listen to our best interviews on iTunes.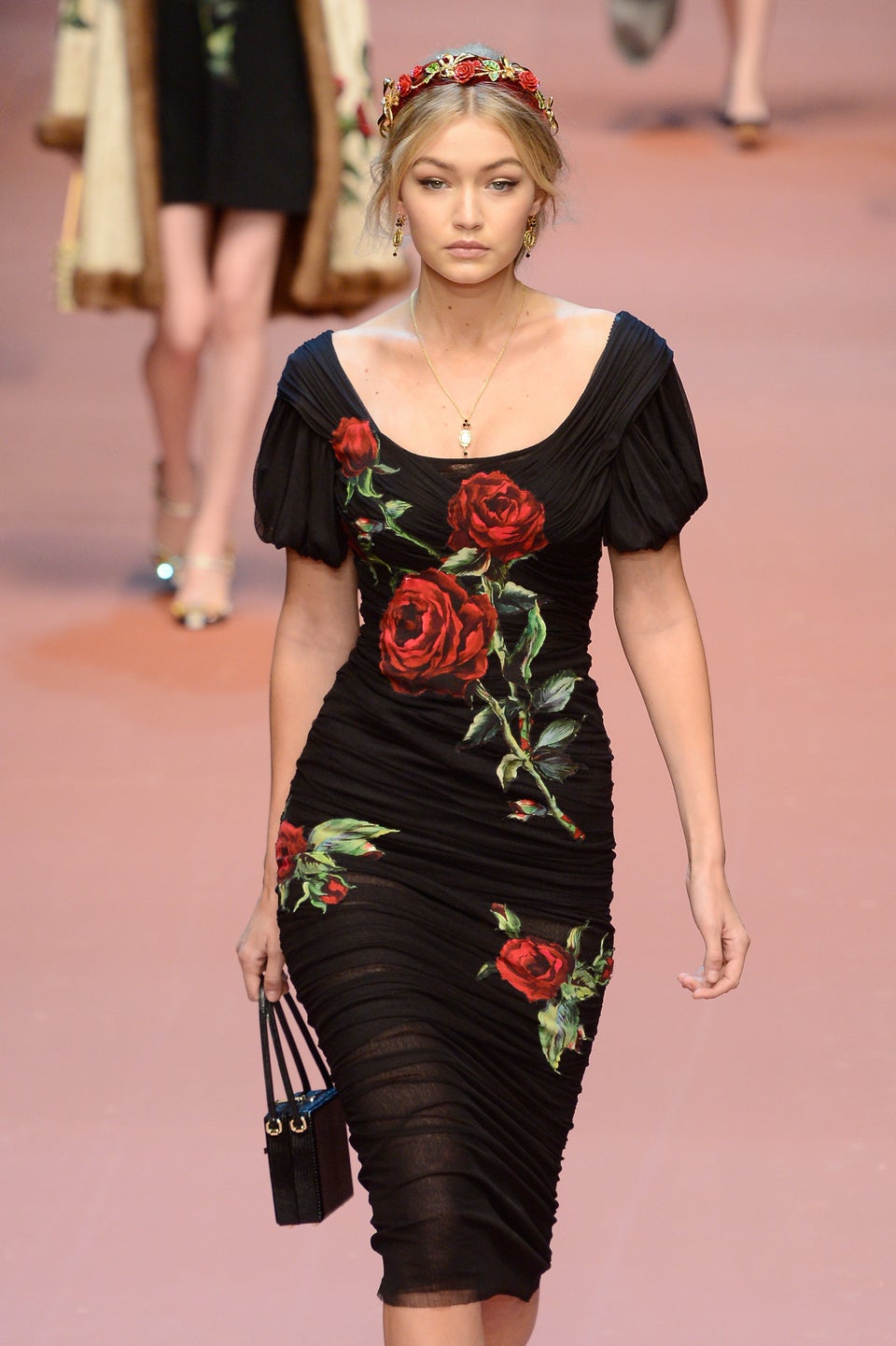 Gigi Hadid
Popular in the Community