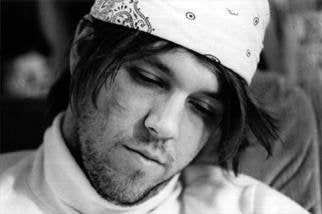 D.T. Max's new book trailer for David Foster Wallace biography "Every Love Story is a Ghost Story" pays homage to to the literary great by talking to both Wallace's editors and his fans.
Max's biography is the first to be done on Foster Wallace. Max wrote a piece for The New Yorker that he felt didn't do Wallace's life justice (as it was too short), so he felt he had to write the book. In the video he says, "It was 10,000 words, but it really wasn't enough for me. In my heart, I thought I'd really raised more questions than I'd answered, and I wanted to go back and answer them."
Also in the video, Wallace's first editor, Gerald Howard, notes that "It was absolutely clear to me that there was a lot more where ["The Broom in the System] came from."
He was definitely right, as Wallace went on to write the epic tome "Infinite Jest," which astounded both readers and critics. The New York Times wrote that it was: "Uproarious. . . . It shows off Wallace as one of the big talents of his generation, a writer of virtuosic talents who can seemingly do anything."
Wallace has been in the news lately after being nominated for a Pulitzer back in April for "The Pale King," the novel that was pieced together by his editor after Wallace's 2008 suicide (there was no winner for literature this year, causing an outcry among book folks).
Max's new biography retells Wallace's childhood and his battle with depression, as well as delving into literary criticism to explain Wallace's work in reference to his life. It goes on sale September 3.
Popular in the Community