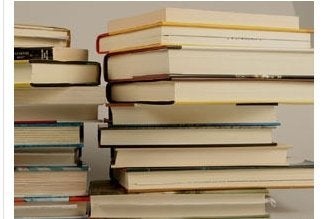 N.B.: This post was compiled by Lapham's Quarterly intern Andrew Carlson, a former student of Wallace's at Pomona College.
On Friday, September 12, writer David Foster Wallace committed suicide, succumbing to a decades-long struggle with depression. Appraisals of his literary career flourish, many of them including lurid analyses of his works' darker passages.
While Wallace understood well the solipsism of depression -- see "The Depressed Person" -- he himself evinced none of it, in spite of his affliction. He was, in every capacity, utterly generous and caring--as an artist, as a thinker, as a teacher, as a friend.
In The New York Times, Verlyn Klinkenborg recalls uncovering discrepancies between his public and private personae. Klinkenborg's experience was by no means unusual. There was David Foster Wallace, and there was Dave.
Rest in peace, Dave. We love you.

• "David Foster Wallace," The New York Times, September 16, 2008
In the past couple of days, I've wondered whether David Foster Wallace ever imagined writing his own obituary. It would not surprise me if he had. He was a sublime parodist. His writing could subsume the DNA of any language, any form it encountered, while remaining completely his own. His suicide last week, at age 46, will unfortunately be read as a defining act of imagination in a career that is always being called dark, ironic and, above all, postmodern, the final statement of a splintering consciousness.

I would have liked to have read his self-obituary, but only as another piece of his endlessly interesting work. I say that because he was too modest to be able to capture the very qualities that I, like all his colleagues at Pomona College, will always remember. Nothing in his work will tell you what a sweet man he was...

His work does not say how much common sense he had or that there was something tender, as well as demanding, in his privacy. It suggests that his presence might have been excoriating, when it was merely attentive and thoughtful. The roguishness of his author photos turned out -- in person -- to mean a fondness for torn T-shirts and no love for shaving his long jaw.

I came to Pomona's English Department expecting to find a hurricane of archness and ferocity. I found instead a humanist and a compatriot, and a man who will be very deeply missed.
The Roman poet Gaius Valerius Catullus was known in his time -- and indeed remains known today -- mostly for the erotic verses he wrote for a woman whom he called "Lesbia." But he also wrote several poems in the elegiac mode that commemorated the death of his brother. They remain among the most moving artistic statements of personal loss.
• "Carmen 101" by Catullus (trans. Robert Mezey), c. 60 BC
Having wandered amongst many peoples, sailed many seas,

I have come at last, dear brother, to these sad rites,
To offer what useless gifts are due the dead,
To speak a few words, my brother, to speechless ashes,
Your fate not to hear them, to be unable to answer,
As mine to suffer the cruelty of losing a brother.
But for now accept these offerings, these sacrifices,
By ancient custom handed down by the fathers,
Accept them damp with the many tears of your brother,
And now, and forever, my brother, forever--farewell.
Related
Popular in the Community