Conservative pundit David Frum apologized on Wednesday for alleging that the New York Times and other outlets had run faked photos from the violence in Gaza.
Frum made the charge in a series of tweets on July 24th:
He leveled the same charge at Reuters, saying the wire service was running falsified images of bloodshed in Gaza.
This was the picture Frum took issue with: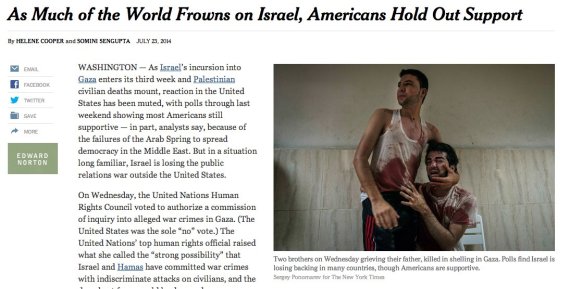 His only evidence appeared to be that one of the people in the picture had less blood on him in other images.
Eventually, Frum had to back down. In a post at The Atlantic on Wednesday, he admitted he'd made an error: "I was wrong on Twitter, and I retract and apologize for my mistake."
Popular in the Community