Sometimes it is so hard to find the right words to say "I'm sorry." We think it's safe to say David Fullarton doesn't have this problem. The master doodler and off-kilter humorist has come out with a collection of collaged drawings called "I can't apologize enough," and frankly, we just can't get enough of them.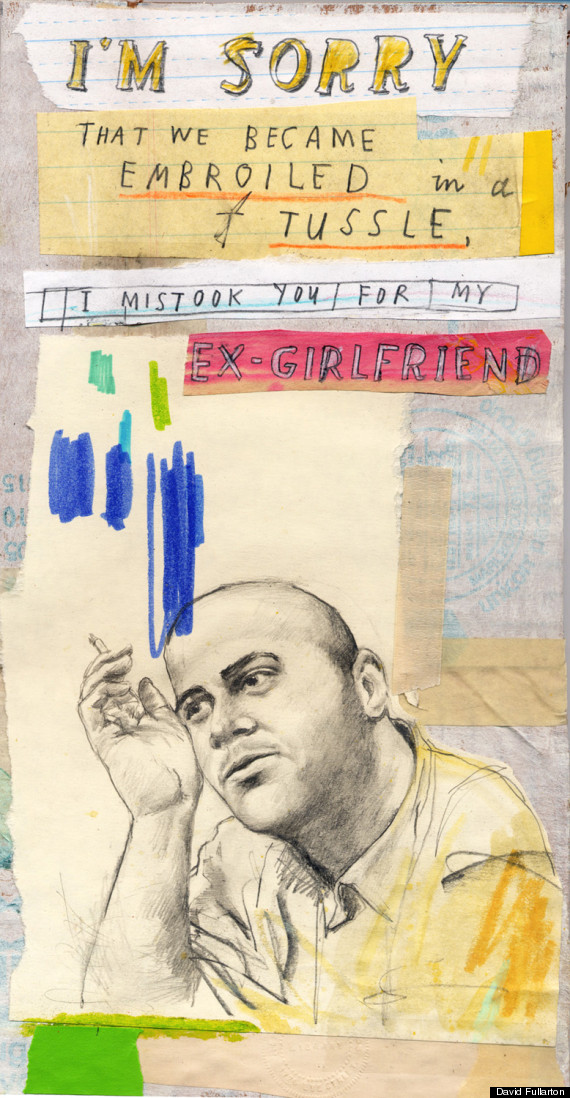 Fullarton was born in the UK and now lives in San Francisco. According to his Behance profile, the inspiration for the series came from moving from "a place where everyone constantly aplogises for everything" to "a place where no one ever apologizes for anything."
Each graphite and mixed media on cardboard piece combines a strangely specific apology (often with an equally brilliant explanation) and a drawing of the guilty party, a portrait of a random person Fullarton has never met. The unusual combinations of faces and bizarre transgressions remind us of PostSecret's evil twin. Even Justin Timberlake is a fan, posting on his blog about Fullarton's "science of his sarcasm."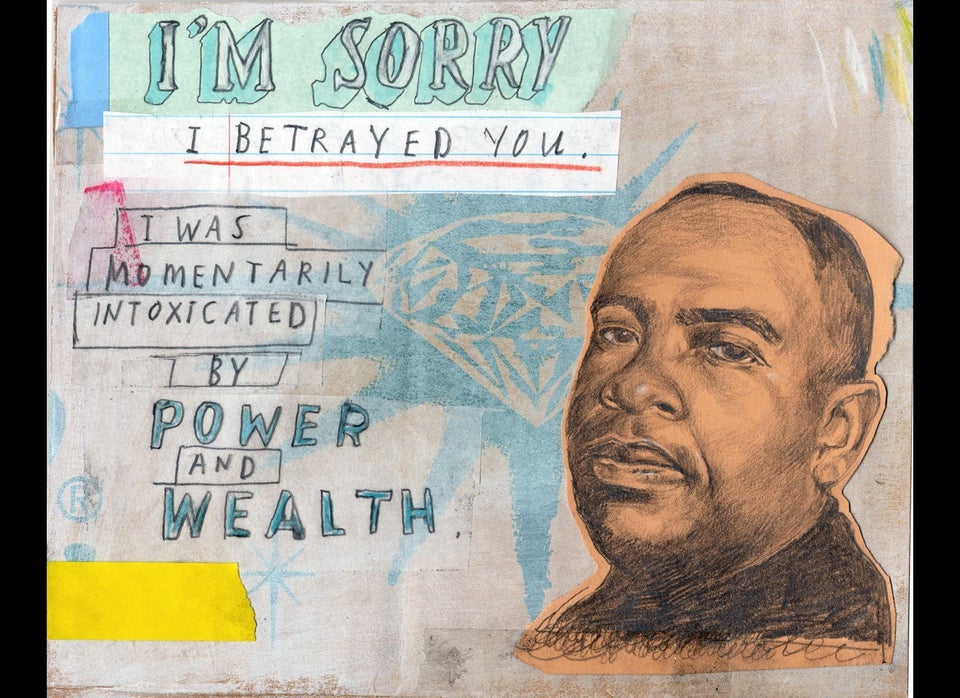 David Fullarton
Popular in the Community