Very early on I went to a casting for Dior and they asked me to try on a suit. I couldn't even get one leg into the trousers, let alone put the jacket on. All the models were standing around going, 'Hey, who's the big guy?'

There was quite an unpleasant atmosphere there, quite intimidating. I remember thinking, 'Are these guys appealing?' They certainly weren't appealing to me.'
Gandy also revealed that when he was younger, "I got bullied quite a lot -- partly because I was quite fat for a while, and partly because of the way I sounded."
Nowadays, Gandy says he's "not confident with women," (yeah, right), adding, "I'm better than I was, but that's not saying much. As a child I was pretty shy, and I'm not sure you ever lose that. It's only in the past couple of years that I've been confident enough to go up and talk to a girl."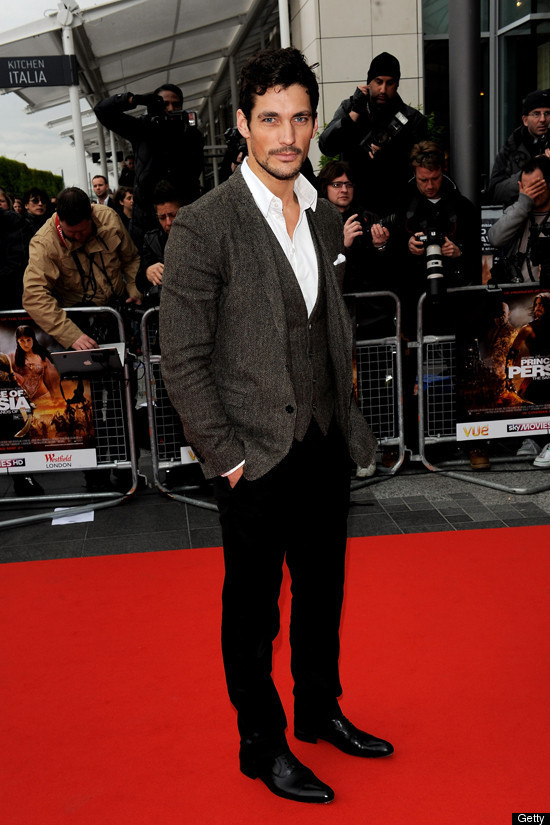 Related