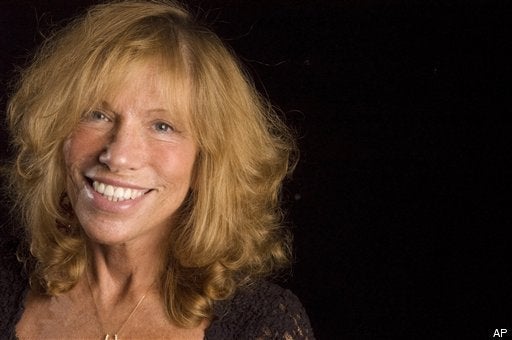 While Simon does whisper "David" backwards, as reported below, she supposedly also whispers the name "Warren" backwards elsewhere on the same album redo. Also, Simon reportedly wasn't mad at Geffen until two years after "You're so Vain" was recorded.

PREVIOUSLY:
According to an interpretation of a clip of a remastered version of "You're So Vain," Carly Simon named David Geffen as the target of the song.
When the song is played backwards, at least as heard in the clip, a voice whispers "David."
Geffen was the head of Simon's record label at the time, and was supposedly paying more attention to Joni Mitchell.
That would mean it is not about exes Cat Stevens, James Taylor, Warren Beatty, Mick Jagger or Kris Kristofferson.
Popular in the Community