Here's how one guitar legend honors another.
Just as Gilmour was about to play the second guitar solo in the Pink Floyd classic "Comfortably Numb," he suddenly shifted into an expressive "Purple Rain" tribute.
Even the lighting went purple:
After the "Purple Rain" solo, Gilmour seamlessly transitioned into the second solo of "Comfortably Numb." It was if the two songs were meant to be together.
Gilmour's tribute came during a show to benefit the Teenage Cancer Trust. The guitar legend has performed "Purple Rain" at least once before, teaming up with Tom Jones during a 1992 performance:
Before You Go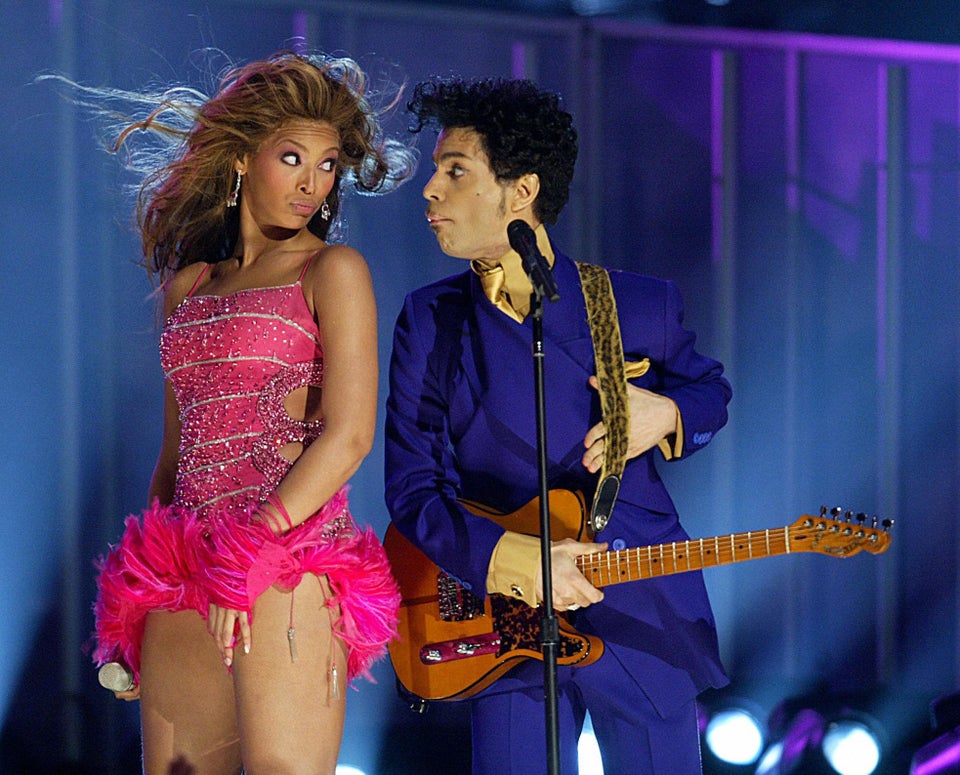 11 Musicians Prince Has Impacted Over The Years
Popular in the Community