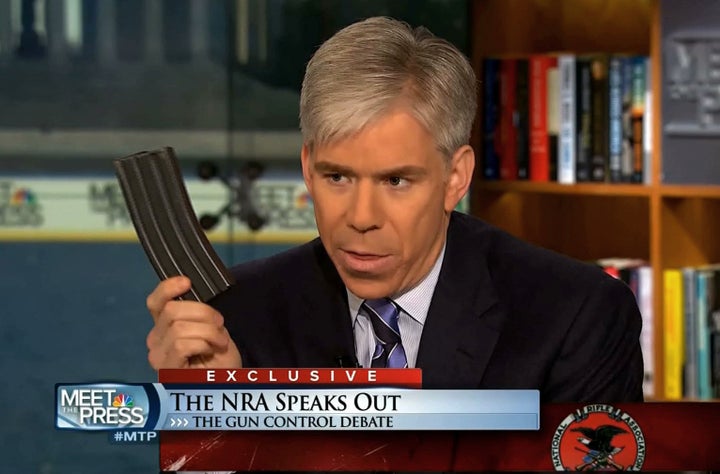 The D.C. attorney general's office will not prosecute David Gregory for displaying a gun magazine on "Meet the Press."
The Washington City Paper reported the news on Friday. D.C. attorney general Irv Nathan described the call as "very close" in a letter announcing the decision:
Having carefully reviewed all of the facts and circumstances of this matter, as it does in every case involving firearms-related offenses or any other potential violation of D.C. law within our criminal jurisdiction, OAG has determined to exercise its prosecutorial discretion to decline to bring criminal charges against Mr. Gregory, who has no criminal record, or any other NBC employee based on the events associated with the December 23, 2012 broadcast.

Gregory courted controversy in December when he waved what appeared to be a thirty-round gun magazine during an interview with the NRA's Wayne LaPierre. It is illegal to own, transfer or sell high-capacity ammunition in D.C., and conservatives were quick to call for Gregory's prosecution over the display.
NBC had reportedly sought permission from the D.C. police department to use the magazine, and been denied. It was also reported, however, that the network consulted the Bureau of Alcohol, Tobacco, Firearms and Explosives, and was told that the display was allowed.
Despite the lack of a prosecution, Nathan sharply criticized NBC's conduct, writing:
No specific intent is required for this violation, and ignorance of the law or even confusion about it is no defense. We therefore did not rely in making our judgment on the feeble and unsatisfactory efforts that NBC made to determine whether or not it was lawful to possess, display and broadcast this large capacity magazine as a means of fostering the public policy debate. Although there appears to have been some misinformation provided initially, NBC was clearly and timely advised by an MPD employee that its plans to exhibit on the broadcast a high capacity-magazine would violate D.C. law, and there was no contrary advice from any federal official.
"Meet the Press" said that it accepted the "admonishment" by the Attorney General in a statement obtained by The Huffington Post. "We displayed the empty magazine solely for journalistic purposes to help illustrate an important issue for our viewers," the statement read. "We accept the District of Columbia Attorney General's admonishment, respect his decision and will have no further comment on this matter."
Related
Before You Go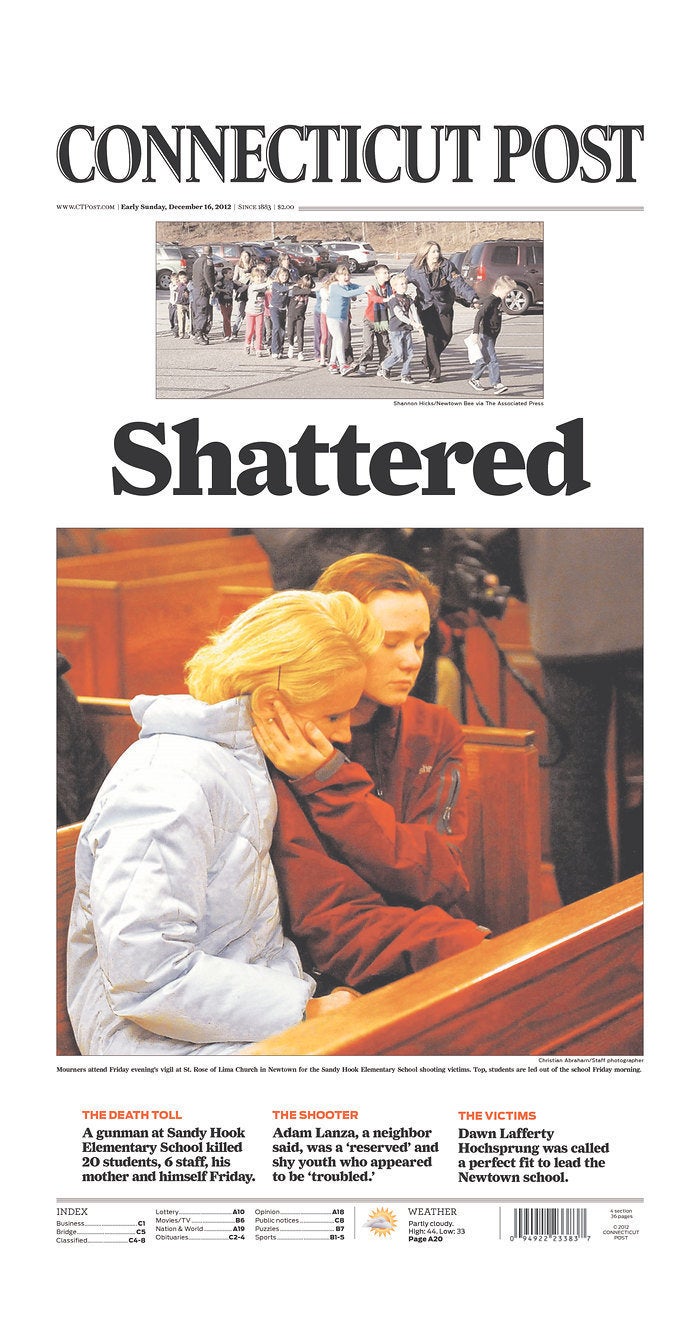 Newtown Shooting Coverage
Popular in the Community