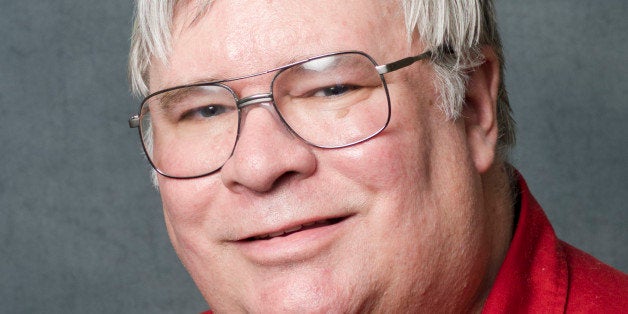 Republican state legislators in Kansas are calling on the University of Kansas to dismiss a tenured journalism professor over a controversial tweet in which the professor suggested that children of National Rifle Association members should be the victims in a mass shooting.
David Guth, a tenured associate professor of journalism, tweeted Monday: "The blood is on the hands of the #NRA. Next time, let it be YOUR sons and daughters. Shame on you. May God damn you." The words came following the Navy Yard shooting in Washington.
Guth was put on paid administrative leave Friday, and the university has taken steps to distance itself from the tweet. In a statement reported by Fox4 in Kansas, the school's vice chancellor called the tweet "repugnant," while Ann Brill, Kansas' journalism dean, said the university does not agree with Guth and does not "advocate violence directed against any group or individuals."
While the university has taken steps against Guth, Republican state lawmakers want Guth fired. If he isn't, they say, the school could face consequences. State Senate President Susan Wagle (R-Wichita) and Senate Majority Leader Terry Bruce (R-Hutchison) have both issued statements calling for Guth's dismissal. State Sen. Greg Smith (R-Overland Park) released a statement Friday saying that unless further action is taken against Guth, he will react.
"As a public educator in the Kansas high school education system, I am often consulted by my students as to which college they should attend," Smith said in his statement. "As long as Professor Guth remains employed by the University of Kansas I will no longer recommend the university as an institution worthy of attendance by any of my students nor, as a state senator, will I support any budget proposals or recommendations for the University of Kansas."
Other Republican lawmakers echoed Smith's comments about the university budget. State Rep. Travis Couture-Lovelady (R-Palco) told The Huffington Post that the university's latest budget proposal is arriving this week on lawmakers' desks -- and it asks for an increase. Swift action against Guth is needed to show that the university does not tolerate his tweet, Couture-Lovelady said.
"It is a university decision," Couture-Lovelady said. "We are elected representatives of the people who develop the budget for the university. I could see something like this being detrimental to their cause. Things like this hurt their cause, and it's unfortunate. I want to see them continue to grow."
State Rep. Brett Hildabrand (R-Shawnee), one of the most vocal pro-Second Amendment legislators in Kansas, told HuffPost that he and other lawmakers have been in contact with the university to express their opinions that Guth should be fired.
"He went after the children of NRA members, and some of those children could be students in one of his classes," Hildabrand said. "That sets up a hostile environment for the students."
"If you look at how I structured the statement, I didn't really bring [the NRA's) children into it," he said, according to Fox4KC. "I carefully structured the statement to make it conditional, but apparently it was too much of a nuance for some people."
"I don't want anybody harmed. If somebody's going to be harmed, maybe it ought to be the people who believe that guns are so precious that it's worth spilling blood over," Guth added, according to Fox4KC. Guth did not immediately respond to a request for comment from HuffPost.
Several lawmakers expressed concern that Guth's administrative leave is paid. Rep. Reid Petty (R-Liberal) said that while he doesn't think administrative leave is enough of a sanction for Guth, it's not the job of the legislature to interject itself into Guth's employment status.
"I don't think that it is appropriate for us," Petty said. "We can share our opinions and you have the chancellor and the Board of Regents. If you had a pattern of professors saying outrageous things, then we could."
Jack Martin, University of Kansas spokesman, said the university did not have a comment on the legislators. He referred back to the statement the school released announcing Guth's suspension.
All of the legislators contacted by HuffPost said they agree that Guth has a First Amendment right to free speech. But, they said, he's paid by the taxpayer and has embarrassed the state.
"He has freedom of speech. Speak all he wants as a former KU professor," state Rep. J.R. Claeys (R-Salina) told HuffPost. "When he voices an insensitive and threatening opinion, he doesn't get to take the good image of our institutions down with him."
UPDATE: 10:30 p.m. -- Guth told The Huffington Post in an email he agreed with University of Kansas officials' request to take paid administrative leave because of the threats. He explained:
"I have had conversations with the university and have agreed to this action -- an administrative leave with pay -- in light of the abusive email threats I and others have received. It is in it the best interests and peace of mind of our students that I remove myself from the situation and let cooler heads prevail. It is unfortunate that my comments have been deliberately distorted. I know what I meant. Unfortunately, this is a topic that generates more heat than light. I don't think any further comment would be appropriate at this time."
Before You Go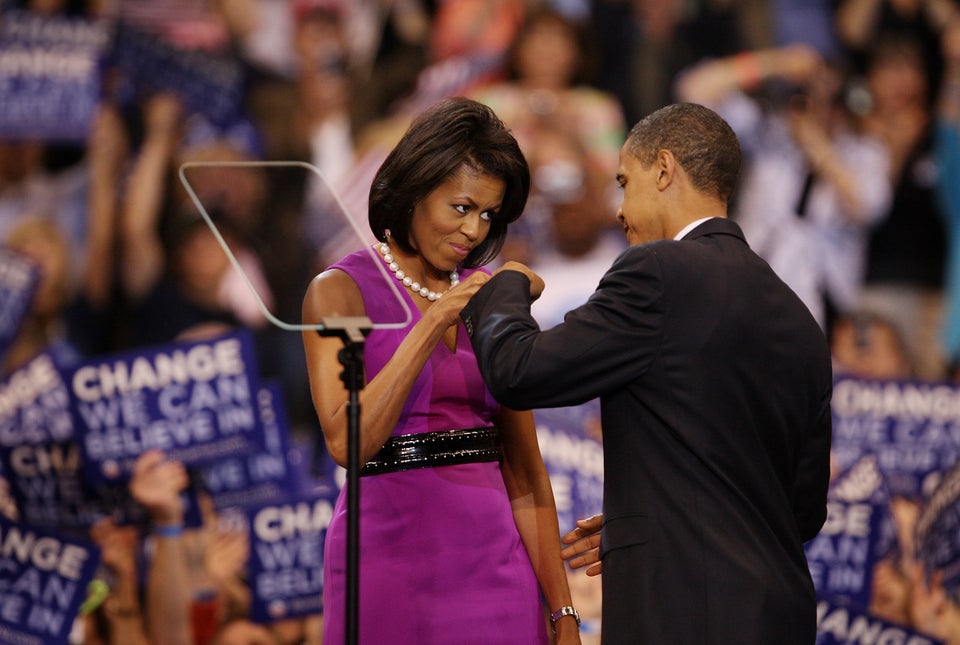 Obama's Fist Bumps
Popular in the Community