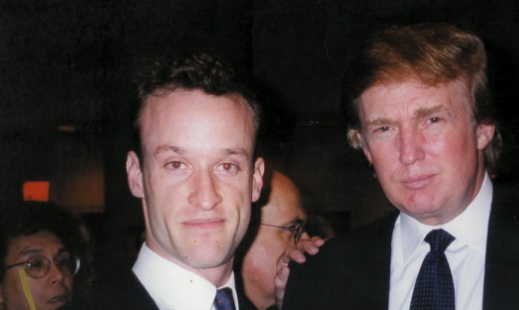 The image above shows two men. One is the well-known real estate magnate, reality television star and Republican presidential candidate Donald Trump. Next to him is a lesser known face: that of performance artist David Henry Nobody Jr.
In 1999, Nobody began a performance piece for which he stalked Trump for an entire year, going undercover as what he described as a "conservative, run-of-the-mill white guy." Obsessed with Donald and the excessively macho power he embodied, Nobody studied the behavior and actions of Trump and his intimate inner circle, attempting to ingratiate himself as much as possible.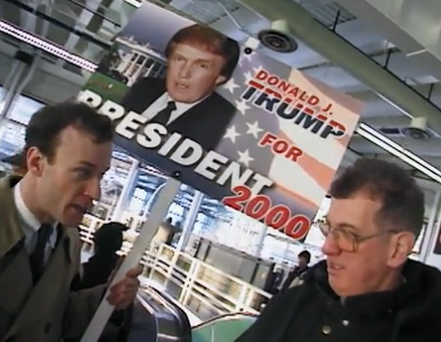 In October 1999, in the midst of Nobody's performance, the artist was shocked to learn that Trump had decided to run for president with the Reform Party. (Oprah Winfrey, apparently, was his ideal running mate.) For Nobody, who was attracted and repulsed by Trump's potent persona, this was basically a bizarre dream come true.
Nobody made signs and started campaigning right away. "If you're tired of the bullshit, you should think about voting for Trump," he yelled to passersby. Although Trump backed out of the race in February of 2000, the strange stint now seems like an uncanny premonition.
In the video below, Nobody recounts his surreal experience living in the world of Trump. While he is pretty certain Trump has no place in the White House (Nobody is voting for Clinton), he does think The Donald would make a pretty first-rate artist.
"At the time I saw that Trump had all the attributes of performance art and conceptual art, albeit, morally skewed," Nobody said. "He is a performance artist, there is no doubt. He is loaded. He is like action art. I just thought it was totally Dada, society turned inside out. You could see into the heart of America through Donald Trump."
Trump may act as outlandish as a performance artist, but it's hard to imagine that he has any knowledge of the field. Just last week his supporters accused Clinton's campaign manager of participating in satanic occult magic after his brother had dinner with the Grandmother of Performance Art herself, Marina Abramovic. Even as a performance artist, Trump has some work to do.
See the entire interview, courtesy of The Creators Project, below:
Before You Go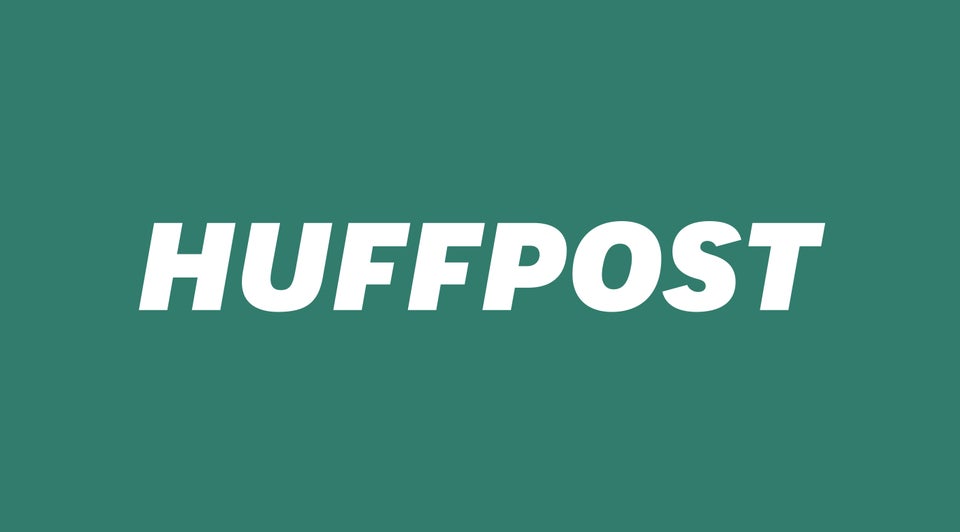 TK Nasty Women Who Showed Up To The Polls In Style
Popular in the Community