"She's only apologizing after a third of her advertisers pulled out, and I think it's really disgusting, the fact that she basically tried promoting her show after apologizing to me," Hogg, 17, said on CNN's "New Day." "If she really wants to do something, she could cover inner-city violence and the real issues that we have in America."
Nutrish

TripAdvisor

Wayfair

Expedia

Nestlé

Johnson & Johnson

Stitch Fix

Hulu

Jos. A. Bank

Office Depot

Jenny Craig

Miracle-Ear

Liberty Mutual

Principal
Some of the companies did not specify whether their decision was directly tied to Ingraham's comments. But a number of them did criticize the host's remarks.
"As a company, we support open dialogue and debate on issues," a spokeswoman for the home goods retailer Wayfair said. "However, the decision of an adult to personally criticize a high school student who has lost his classmates in an unspeakable tragedy is not consistent with our values."
Ingraham apologized Thursday afternoon, attributing her apology to "reflection, in the spirit of Holy Week." She also invited Hogg to appear on her show "anytime for a productive discussion."
"We will no longer advertise with The Laura Ingraham Show moving forward," a representative for Office Depot told HuffPost on Friday. A representative for Duracell, meanwhile, said the company "does not comment on media buys and placements."
A spokesman for Jos. A. Bank told HuffPost the company did not specifically have ad spending on Ingraham's Fox News show, "The Ingraham Angle." Ads that aired on Wednesday night were likely "bonus ads" from the network.
Principal told HuffPost, "We are distancing ourselves by removing our advertising from 'The Ingraham Angle' show at this time."
Also on Friday, Hogg praised "corporate America" for "standing with me and the rest of my friends," and accused Ingraham of creating a distraction.
"It is important that we stand together as corporate and civic America and show them that they cannot push us around, especially when all we're trying to do here is save lives," he said. "And when people try to distract, like what Laura is trying to do right now, from what the real issue is, which is gun violence in America, it's not only sad, it's just wrong."
"I am not the issue here," Hogg went on. "The issue is gun violence in America, but she is trying to distract from that, and I hate it."
Hogg also told CNN that he may take a gap year in order to continue his activism through the midterm elections and work with candidates who support gun control measures.
Other than her apology on Twitter, Ingraham did not address the matter Thursday evening on her Fox News show. A representative for the network declined to comment beyond Ingraham's apology.
Clarification: Language has been amended to note that Jos. A. Bank did not have ad spending on Ingraham's show. This article has also been updated with comments from more advertisers.
Support HuffPost
The Stakes Have Never Been Higher
Before You Go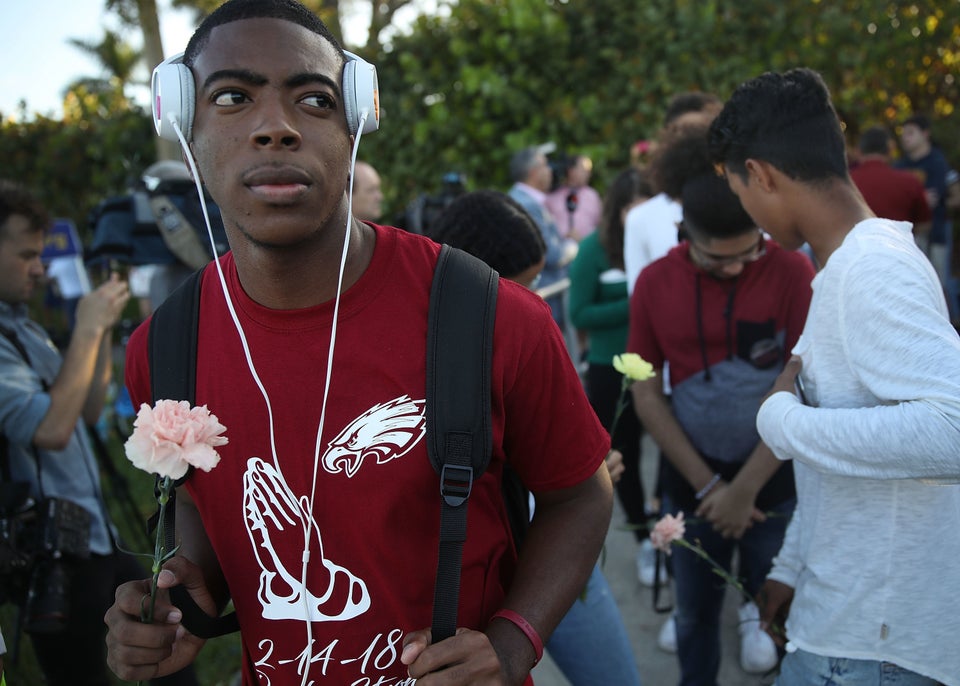 Parkland Students Return To School
Popular in the Community