Hogg, who has become a leading advocate for stronger gun laws in the wake of the Feb. 14 massacre at his high school in Florida, told TMZ Sunday that he received an acceptance letter from Irvine last week. The outlet reported previously that Hogg had been rejected by that school and UCLA, San Diego and Santa Barbara despite a high grade-point average.
Ingraham last month ridiculed Hogg on Twitter for failing to gain entry into the colleges. The backlash was fierce. Hogg encouraged his Twitter followers to contact Ingraham's sponsors. Several advertisers dropped the show, and the host departed on vacation. Ingraham is scheduled to return to the air on "The Ingraham Angle" Monday night.
Hogg, a senior at Marjory Stoneman Douglas High School who rallied supporters at the March For Our Lives demonstration last month in Washington, didn't say whether he accepted the offer to attend UC Irvine. He didn't immediately respond to a HuffPost request for comment.
Related
Before You Go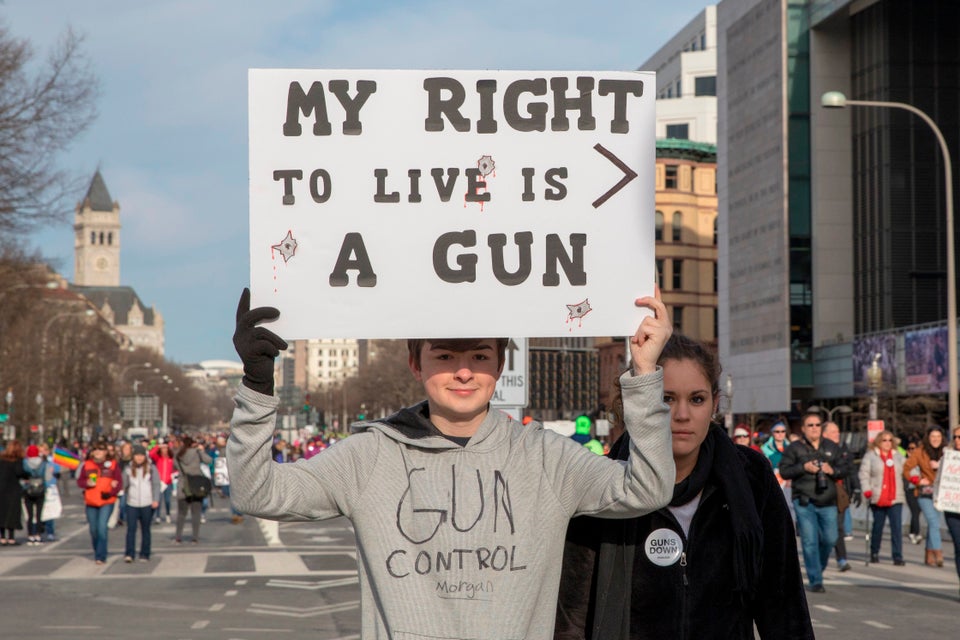 Best Signs From The March For Our Lives
Popular in the Community