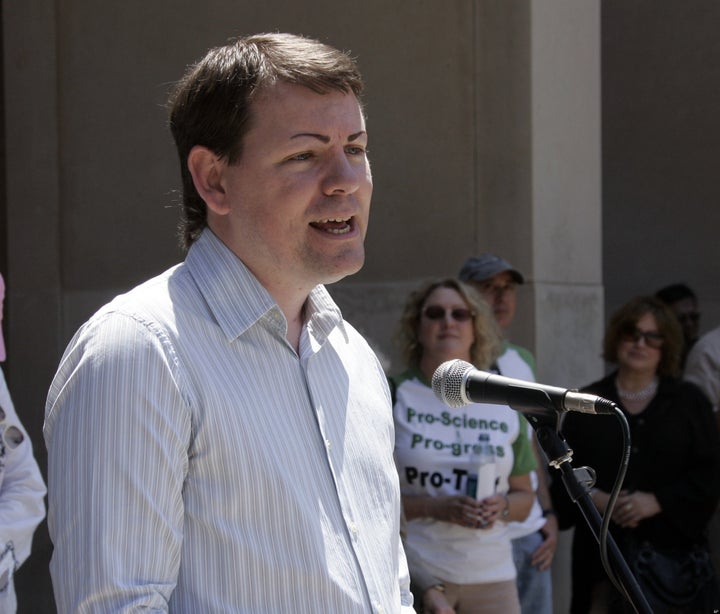 UCLA neuroscientist David Jentsch received a package laden with allegedly AIDS-contaminated razor blades and an antagonistic message from anti-animal research extremists early this week, according to a university press release.
Jentsch was targeted for working with vervet monkeys in his research on genetics and neurochemistry, which has helped him learn about the biochemical factors that contribute to methamphetamine and tobacco addiction in adolescents, as well as to better understand the cognitive problems that contribute to behavioral, speech and reasoning disabilities in schizophrenics.
This is not the first time Jentsch has been attacked by angry animal rights activists -- the university reports that in March of 2009 the scientist's car was fire-bombed outside his home.
Police investigators are looking into "the Justice Department of UCLA," the group that allegedly sent the mailing, according to Animal Liberation Front's website. In their note, the group claimed full responsibility for threatening Jentsch, and criticized him for injecting addictive drugs into laboratory primates. "How would Jentsch like the same thing he does to primates to be done to him?" the note read. "That would be justice. STOP YOUR SICK EXPERIMENTS OR HELL AWAITS YOU."
In response to the threat, Jentsch stated that "responsible use of animals in research aimed at improving the health and welfare of the mentally ill is the right thing to do." He added, "We will continue to do so because we have a moral responsibility to society to use our skills for the betterment of the world."
According to ALF, other groups sent out a similar package to a graduate student working with Jentsch. Police have not yet found evidence of an additional package.
What do you think of the threats Jentsch received? Are they justified or crazy? Let us know what you think in the comments section.

Related
Popular in the Community