UPDATE Nov. 6, 2014, 12:15 a.m.: Police captured murder suspect David Kalac at a Wilsonville TriMet station on Wednesday night, Clackamas County dispatch told KGW.com. At the time of this writing, the details about his arrest have not been released.
UPDATE 9:19 p.m.: KIRO 7 reports that investigators found the car believed to have been stolen and driven by suspect David Kalac. The suspect remains at large.
A Washington State man is on the run after killing his live-in girlfriend and posting photos of her body online, police said Wednesday.
Authorities in Port Orchard were called to the residence of 30-year-old Amber Lynn Coplin after a relative reported to police that she had been strangled to death.
The Kitsap County Sheriff's Office has identified the suspect as 33-year-old David Kalac, according to the Associated Press. Police are now searching for Kalac, who they believe stole his victim's car and fled.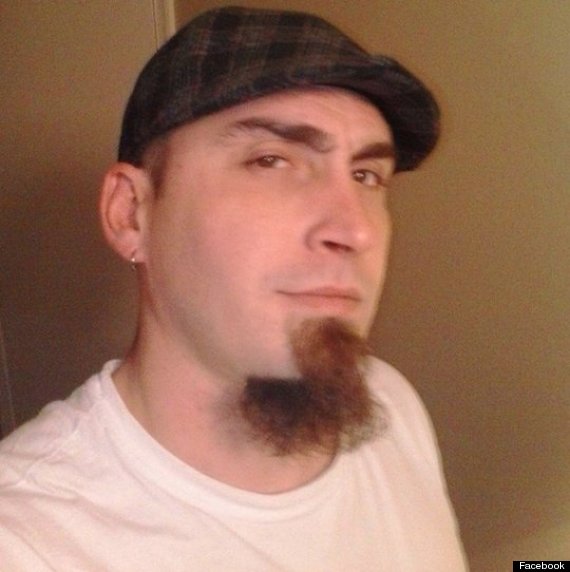 David Kalac is accused of strangling a Washington woman
Less than an hour before police arrived on the scene, an anonymous user on the popular Internet forum, 4chan, posted photos of what appears to be the body of Coplin. Multiple images taken by the user show the body of a naked woman, her head tilted back and thin red marks around her neck, possibly indicating strangulation.
"Turns out it's way harder to strangle someone to death than it looks on the movies," the poster wrote. "She fought so damn hard."
According to court documents, Coplin's 13-year-old son said the suspect and victim were loudly arguing the night before her death. Police said her son was the one who first came upon her body.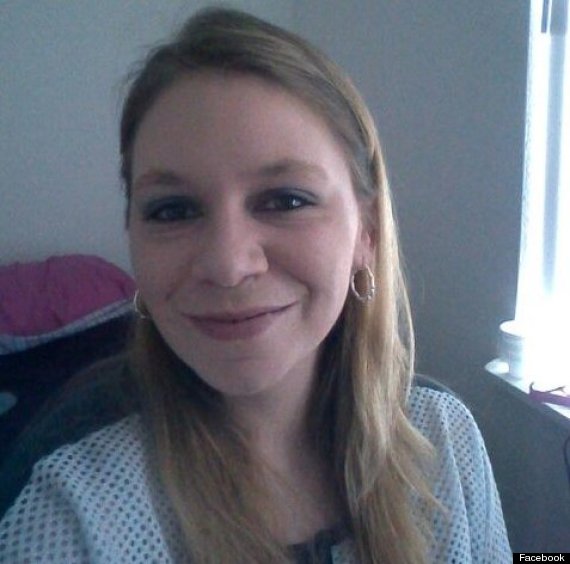 Victim Amber Lynn Coplin
At 6:20 a.m. on Tuesday, Kalac sent a text message to a friend, according to the Kitsap Sun. The text allegedly read: "You'll see me in the news...There will be no more me. Ever. You'll read about it. That's all."
The user on 4chan stated he expected the woman's son to arrive home from school and find the body. More from that post:
"Check the news for port orchard Washington in a few hours. Her son will be home from school soon. He'll find her, then call the cops. I just wanted to share the pics before they find me. I bought a bb gun that looks realistic enough. When they come, I'll pull it and it will be suicide by cop. I understand the doubts. Just check the fucking news. I have to lose my phone now."
When police arrived at the scene, Kalac was nowhere to be found, but Coplin's vehicle was missing. Authorities recovered the car on Wednesday, but Kalac was not found in the area.
According to court records, police found Coplin's drivers license by her head with the word "dead" written on it. "Bad news" was written on her blinds.
A Portland officer was involved in a car chase with Kalac around 1:15 a.m. Wednesday, according to a Kitsap County Sheriff's Office news release. The suspect swerved into oncoming traffic, causing the officer to call off the pursuit, police said.
Kalac has had a long history of arrests and convictions, according to court records obtained by The Huffington Post. The suspect has faced charges including felony assault and harassment, and was convicted of domestic violence.
Coplin's sister declined comment, but on Facebook asked the public to "help us find this bastard David Kalac. He murdered my baby sister."
The brother of Kalac posted on Facebook "Sick to my fucking stomach" after hearing the news. He also declined comment.
Coplin leaves behind four children.
Kalac is being charged with second degree murder with a bail set at $2 million. The warrant is extraditable nationwide, according to the news release.
Anyone with information is urged to call the sheriff's office at 360-307-5400. Kalac is considered armed and dangerous, and police are asking that no one approach the suspect if he is spotted.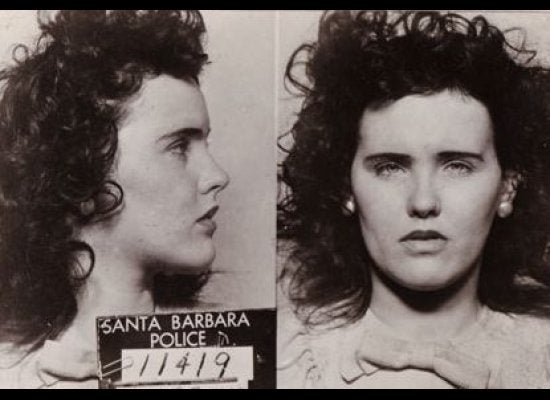 10 Major Crimes That Shocked the Nation (SLIDESHOW)
Popular in the Community