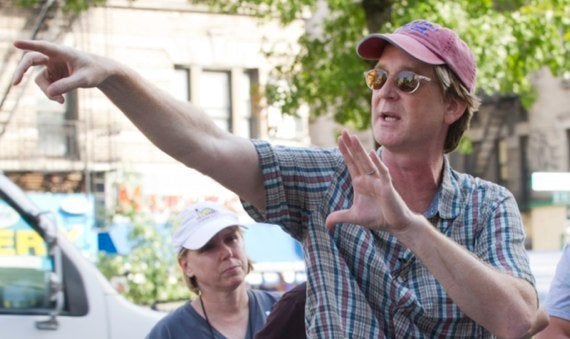 We asked Koepp -- the man who wrote "Jurassic Park," "Spider-Man," and directed this weekend's new release, "Premium Rush" -- about the "SWATH" upheaval. Our full interview with the screenwriter and director (and Joseph Gordon-Levitt) will publish in full on Thursday. Until then, here's Koepp on why he left the sequel to "Snow White and the Huntsman."
There was a change in direction to the story for the sequel to "Snow White and the Huntsman," but why did that necessarily mean that you had to leave the project?
Because I didn't have any ideas that way. And if you don't have ideas, as I've become an old man... no, but as you get a little more experience, you realize that when you have burning ideas that you'll do a really good job with -- and when you don't. And what the price is, pursuing something where you don't have burning ideas and you feel like you're going to do a great job: everybody is disappointed; they feel like you ripped them off and they don't want to hire you anymore. So, what I've found over the years is if you don't feel it, don't do it. And I really felt this one thing and, so, I was perusing that. But, then, they wanted to go another way and I didn't feel it as well -- so, much better to get someone who feels it.
So, in the end, you made this decision?
For my own personal involvement, yes.
Mike Ryan is senior entertainment writer for The Huffington Post. You can contact Mike Ryan directly on Twitter.
PHOTO GALLERY
Stills From "Snow White and the Huntsman"
REAL LIFE. REAL NEWS. REAL VOICES.
Help us tell more of the stories that matter from voices that too often remain unheard.
BEFORE YOU GO