David Krumholtz has built up the kind of diverse, expansive resume that belies his relative youth. The 36-year-old actor's IMDb page is filled with a murderer's row of film and television credits: "Ray," "Addams Family Values," "The Santa Clause," "The Ice Storm," "Serenity," "Freaks and Geeks," "Undeclared," "10 Things I Hate About You," "Numbers" and many, many more.
"I've gotten to the point now where I can predict what someone knows me from based on their demographic," Krumholtz, who has 77 credits listed under his name, said during a recent interview. "If they're younger, it's probably '10 Things I Hate About You' or 'The Santa Clause.' If they're older, it's probably 'Numbers' or 'Ray.' If they're hipster-ish, it's probably 'Slums of Beverly Hills.' If they're stoned, it's probably 'Harold and Kumar.' I like hearing it all. There's nothing I'm embarrassed by, which is saying a lot after 21 years of doing this."
Born in Queens, New York, Krumholtz made his screen debut in the 1993 comedy "Life With Mikey" opposite Michael J. Fox. Since then, he's shared scenes with actors such as Christina Ricci, Joseph Gordon-Levitt, Michael Cera and Jamie Foxx. His newest film, "The Big Ask," in an ensemble co-starring Gillian Jacobs, Jason Ritter, Melanie Lynskey and Zachary Knighton. The black comedy is about what happens when a troubled man (Krumholtz) propositions two of his female friends for sex in front of their boyfriends during a weekend excursion. Things get awkward from there.
"Playing him was a less-is-more scenario," Krumholtz said of his character. "The less I could do to get the audience into my character's brain -- to try and figure out what was going on with him, what he was thinking and why he would put his friends in such a weird position by having such an uncomfortable request for them -- the better. Why would anyone do that?"
"Slums of Beverly Hills" (1998)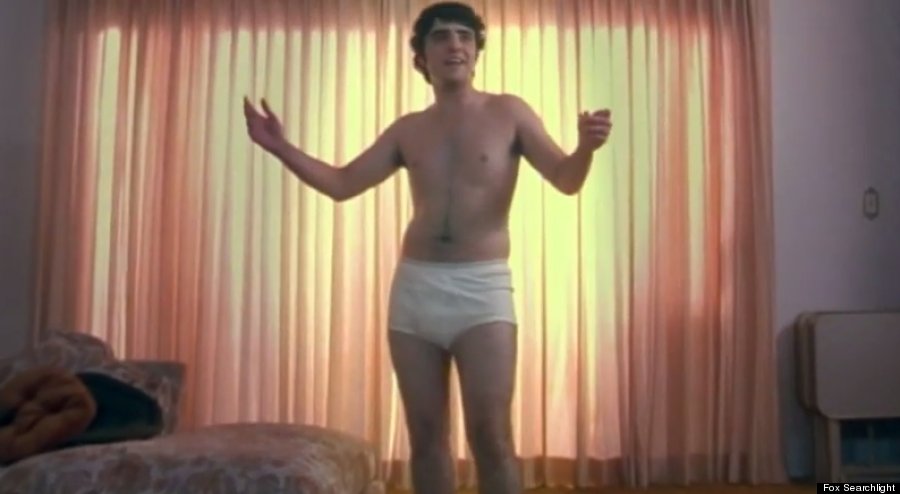 Following appearances in "Life With Mikey," "The Santa Clause" and "The Ice Storm" to start his career, Krumholtz played Natasha Lyonne's brother in Tamara Jenkins' 1998 coming-of-age comedy. "Slums of Beverly Hills" provided him with the chance to sing "Luck Be A Lady" in nothing but white briefs.
Krumholtz: We were filming in an actual apartment in Beverly Hills. What you don't see [in that scene] is that I actually enter into the living room from the terrace and then do my song; they wound up cutting the entrance. But when we shot it, I was waiting for them to call action on the terrace in my tighty whiteys. I was 19, and I guess I was looking pretty good at that time. There was a woman across the street who started flirting with me from her window. She went so far as to pull down her bra a little bit. She didn't show me nipple, but the idea was like, hey, come on over. Then they said, "Action!" As soon as we cut, though, I told everyone what happened.
"10 Things I Hate About You" (1999)
The year after "Slums of Beverly Hills," Krumholtz played Joseph Gordon-Levitt's best friend in this high school comedy. (Heath Ledger and Julia Stiles were co-stars.) His most famous line, as seen above: "I have a dick on my face, don't I?"
Krumholtz: I remember having to teach Andrew Keegan how to draw a proper dick on my face. Which was a little strange to have to do? He was nervous; I was like, "I draw tons of dicks. Start with the head, do the shaft, get to the balls. Make sure to put hair on the balls." It's a nice dick. It's a chub. It's halfway there.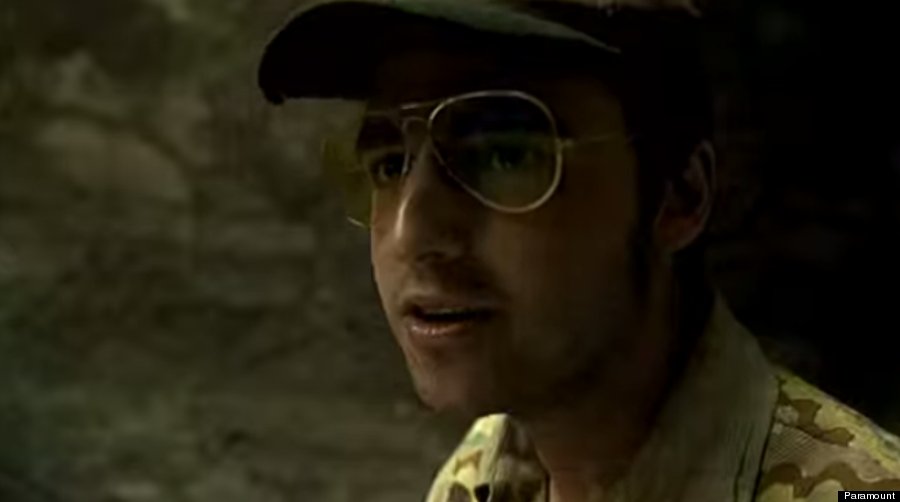 Krumholtz appeared in four movies in 2001, including "The Mexican," Gore Verbinski's comedy about a ne'er-do-well (Brad Pitt), his girlfriend (Julia Roberts) and a hit man (James Gandolfini).
Krumholtz: I had a blast making that movie. We were down in a little Christian village in Mexico. I was there for two weeks. I smoked a lot of Brad Pitt's weed. Brad was one of the nicest guys I had ever met. He was really good to me, and not just because he gave me weed. Most big stars, they can tell when people are intimated by them. The better of those people will do everything they can to make it so that's not the case. I think he may have sensed that with me. Before our first scene, we were waiting in this little vestibule in this corner store and he ripped a huge fart. As if to say, I'm just a normal dude. I fart. Calm down. Don't be so intimidated.
"Sidewalks of New York" (2001)
Another Krumholtz movie released in 2001 was "Sidewalks of New York." The relationship film was the first of two Krumholtz would make with director Edward Burns. ("Looking for Kitty" was the second.) Here, he played a hotel doorman who has a crush on a local waitress (played by Brittany Murphy).
Krumholtz: We shot that movie in 15 days. The budget was next to nothing. We stole a lot of shots in New York. To be honest with you, the main thing I took away from working on that movie was working with Brittany Murphy. She was just everything a guy could want in a lead actress: sweet, enthusiastic, playful, loving and generous. I just had a blast with her. I came away from that movie with a huge crush on her, and I think the feeling was mutual. That was a lot of fun.
But the best thing about "Sidewalks of New York," in the long term, was that a couple of years later I heard that Woody Allen was a huge fan of the film. He loved my work in it. A couple of years after that, he offered me the lead role in "Midnight in Paris." That version of the movie eventually fell apart. You know, the way the business is, I think Woody had to cast someone with a bigger name in that role to get the movie made. After it was announced in the trades that Owen Wilson got the part, I got an email from Woody a few days later. He was like, "Hey, sorry, this is the direction I had to go in, but I remain a fan." It was pretty cool. Woody Allen was apologizing to me. We kept in touch, and I got to meet him at the premiere of "Midnight in Paris" a few years ago. He couldn't have been nicer to me. "Sidewalks of New York" ended up being a real cornerstone movie for me.
Krumholtz, who appeared on both "Freaks and Geeks" and "Undeclared," is friends with many members of Judd Apatow's crew of comedy actors. (He's one of the party guests who gets killed at the beginning of "This Is The End.") Krumholtz made a brief cameo in "Superbad" as an older guy who threatens Michael Cera's character and pushes him to sing "These Eyes" in a room full of strangers.
Krumholtz: I actually named that movie. It had no title. I have been friends with [writers] Seth Rogen and Evan Goldberg for a very long time. They showed me the script and I thought it needed work. The first version of it! They wrote it when they were 15, so it was good, but it was written by a couple of 15-year-old kids. As a joke, though, I said you should call it "Superbad." There was really no title that fit it. I thought that was a cool title, and it stuck. So I have the dubious distinction of having named that movie.
The ensemble film, which was shot two years ago, puts Krumholtz in a leading role. Ned Beatty's son, Thomas Beatty, wrote and co-directed the film (alongside Rebecca Fishman).
Krumholtz: It's so rare that you read a script that's so tonally correct and doesn't make any mistakes or tries to be something that it's not. That's what the script was. It's hilarious and excruciating and awkward. It packs a gut punch. I thought that if I had a chance at doing something like this, it would be a great challenge for me. Luckily, Thomas and Rebecca thought I was someone who could pull it off.
I've made a lot of movies as the lead. I've made a handful of movies that really haven't seen the light of day. If they have, it was briefly and under-the-radar; no one has ever seen them. That's always the risk you run. That can be very painful, frankly, to work on something so hard and be so proud of it and have it not be seen. I was very, very worried [about "The Big Ask"]. I think the whole cast was. There was a point where we were all looking at each other, like, "Wow, we just sacrificed three weeks of our lives to do something that we're not sure will ever be seen." But I'm super relieved that it was seen. It takes a lot of faith. Thomas and Rebecca are the kind of people that you just want to put your faith and trust in. We had to trust them and trust their vision and understand that they weren't going to quit until this movie found its way out into the world. They were going to do everything they could to make it great. That's why it took two years. They did a lot of editing. They found the film in the editing room. I'm really glad they did. I'm really glad people are getting to see it.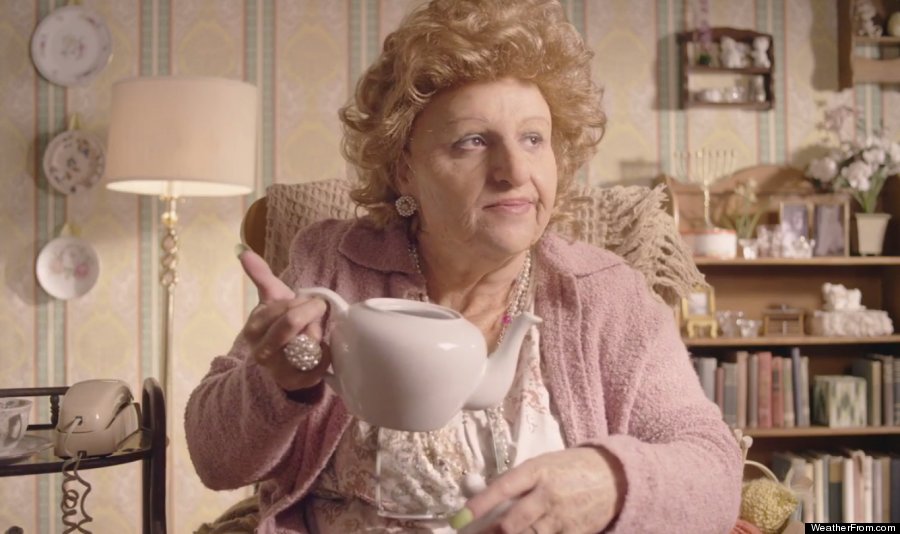 Launched on Tuesday by Barry Sonders, Zach Golden and Ricky Mabe, "Weather From" is a comedy weather website that provides visitors with actual weather reports as relayed by Gigi, a "feisty Jewish grandmother" played by Krumholtz. To create the character, Krumholtz wears full prosthetic makeup provided by Alterian Inc., the same company that scored an Oscar nomination for its work on 2013's "Bad Grandpa." "They never made a mold of my head. It's actually leftover pieces from 'Bad Grandpa,'" Krumholtz said. "Spike Jonze plays an old lady in 'Bad Grandpa,' and he only did a few days of shooting. It turns out that his pieces fit my face really, really well. So they just put Spike Jonze's mask on my face."
Krumholtz: My own grandmother was a very opinionated, very filthy and very funny woman. She passed away when I was 16, and it was a rough thing for me because she was so larger-than-life. When someone like that dies, it's difficult to imagine that it's even possible. This was a tribute to her. I am basically doing an impression of her. So, in a way, she kind of lives on with the character.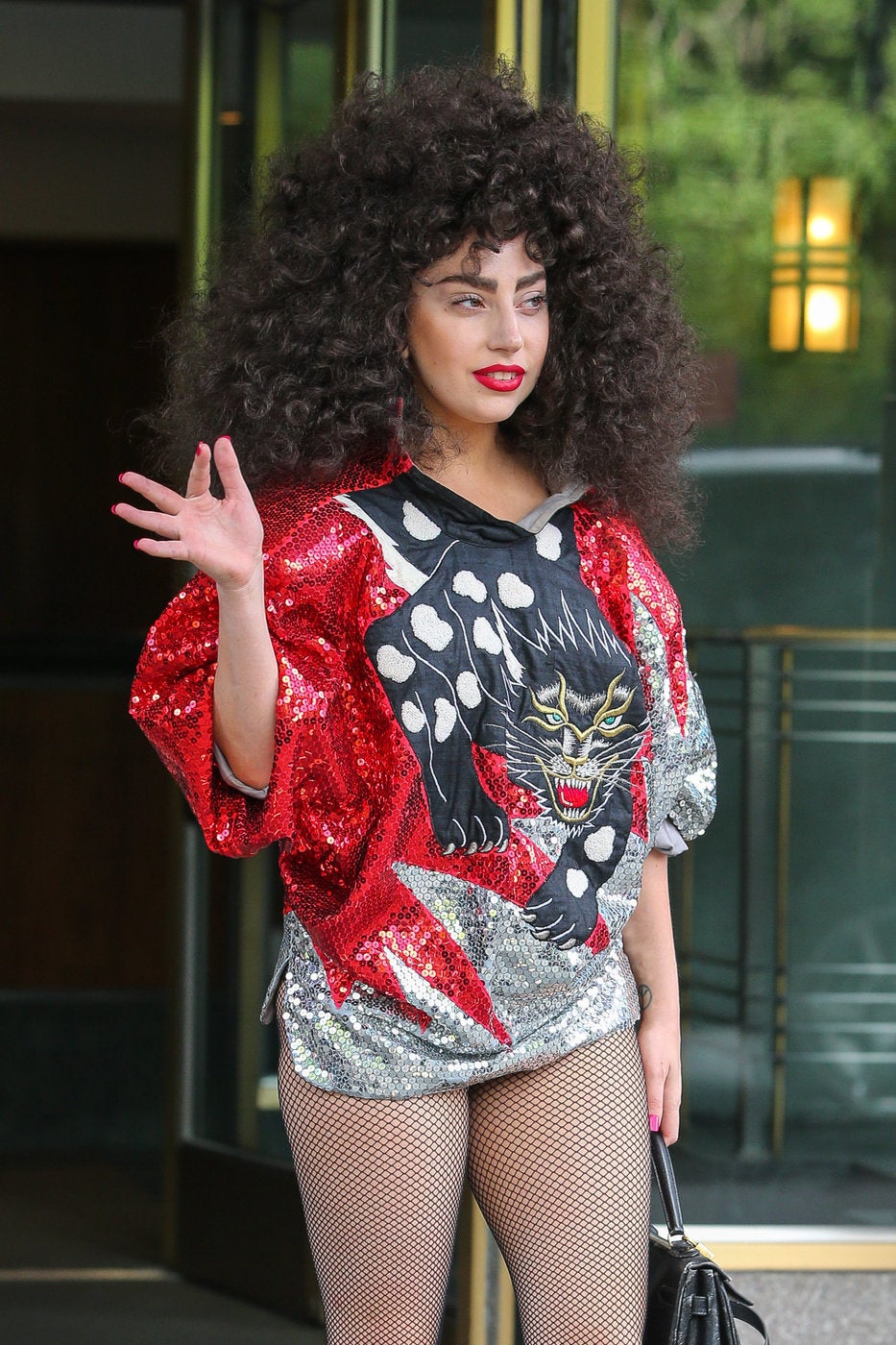 Celebrity News & Photos
Popular in the Community