Beloved photographer Daivd LaChapelle has released his poster designs for the annual Life Ball, and they feature one of our favorite models and transgender icons: Carmen Carrera.
According to LaChapelle, the posters are inspired by the Life Ball's theme, "'The Garden of Earthly Delights' and Hieronymus Bosch's utopia of a diverse society, living together passionately and peacefully, as if the Fall of Man had never happened and people had never been expelled from Paradise." The posters were unveiled in Vienna yesterday.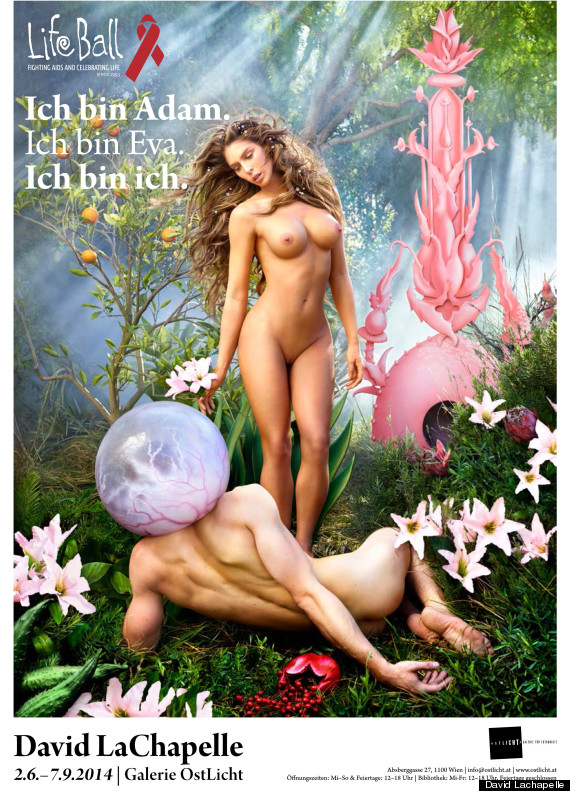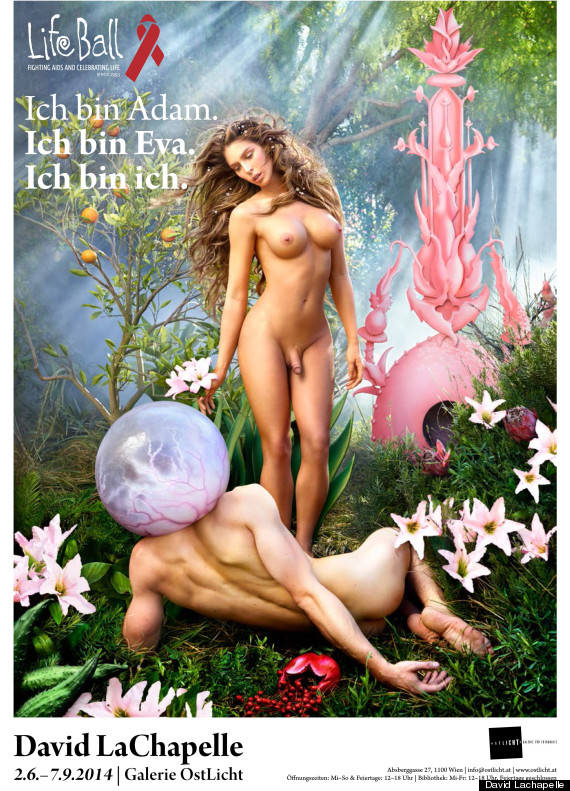 "Gender lines are blurred and every person is unique in how they see themselves," LaChapelle explained in a statement. "For me the body is more than something to be looked at as an object of sexual gratification. The body is a beautiful housing for the soul that we are celebrating in this picture."
Carrera points out that the artwork's statement, "I'm Adam, I'm Eve, I'm Me" has a special resonance for her. "Your gender should not matter in your heart or in the way you express your personality... My message is: beauty has no gender. At the end of the day beauty is beauty."
The Life Ball is an annual HIV/AIDS charity event that this year will take place on May 31 in Vienna, Austria. It seeks to showcase the variety of ways and expressions individuals are using to fight HIV/AIDs. Head here for more information.
Popular in the Community