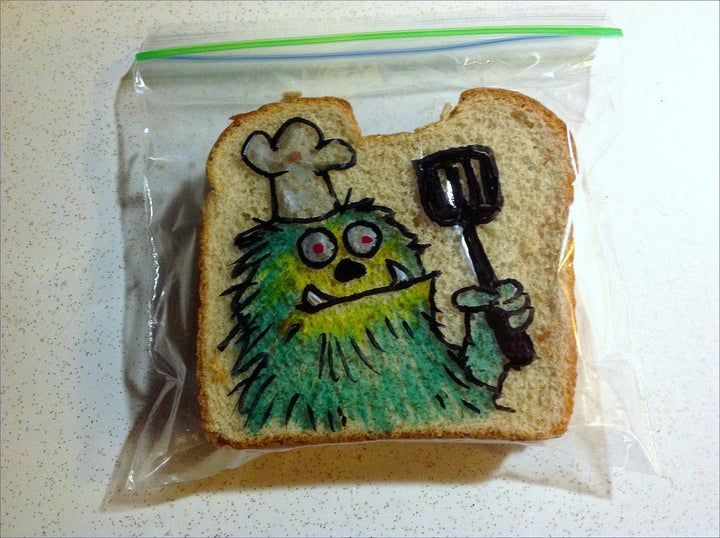 He's not the only dad to practice the seriously cool art of lunch bag embellishment -- but Massachusetts father-of-two David Laferriere brings the genre a style all his own.
Over email, the illustrator and graphic designer told HuffPost that monsters, robots, birds and worms are among his favorite subjects.
"The inspiration for the bags comes from whatever may be happening at the time," he wrote. "Could be something we did as a family, a holiday or a day like Ground Hog's Day. The weather sneaks in from time to time." And sometimes, the sandwich itself provides inspiration: "those bubbles in the bread can be like finding shapes in the clouds."
Asked whether he's come across the work of Benson or Gronholt in the past, he says he's followed the former but not the latter. However, the similarities are obvious: "The common denominators are we do it for our kids and have fun doing it."
Check out some of our favorite sandwich bag drawings in the gallery below -- and visit Laferriere's Flickr page for more than 1,000 more (and a whole separate album of lunchbox drawings done on paper).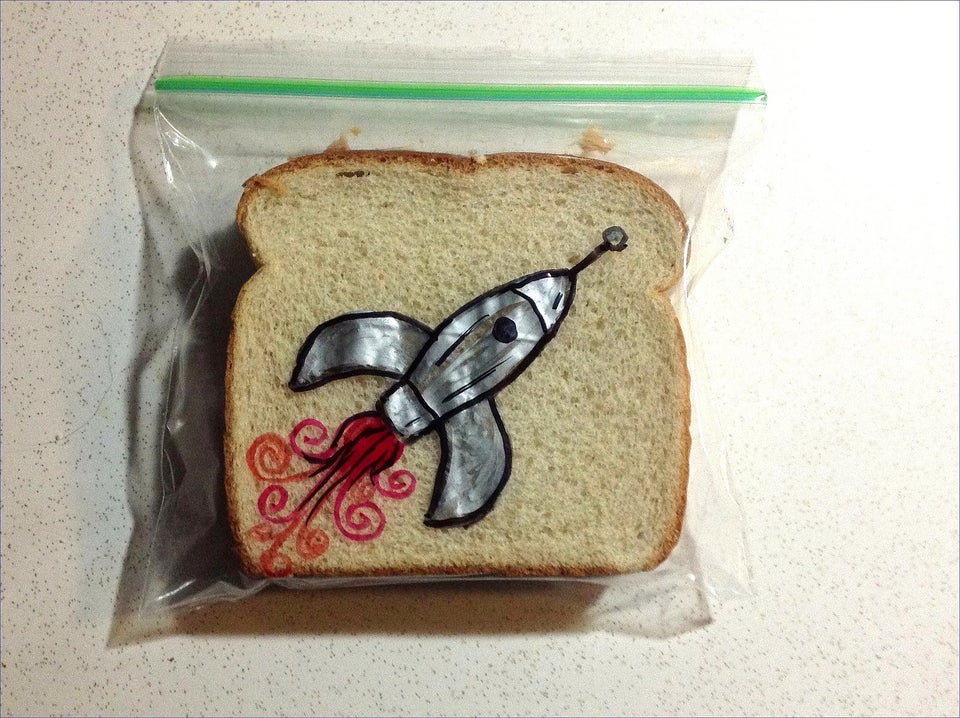 David Laferriere's Sandwich Art
Related