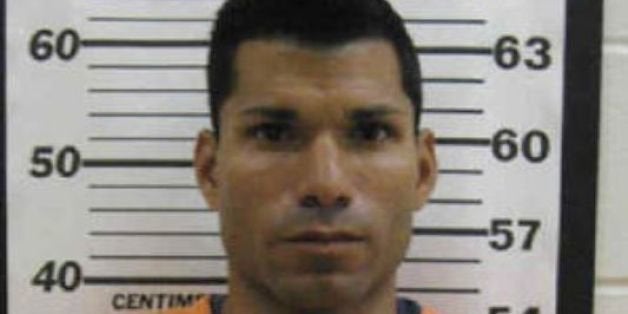 A California man accused of impersonating a 'Twilight' actor to lure young girls is facing federal charges relating to child porn.
David LaVera, 33, was indicted Tuesday in Iowa on charges of sexual exploitation of a child and possession of child pornography.
Authorities said that while in Iowa in June, LaVera presented himself as Kiowa Gordon, an actor in the 'Twilight' series, to give him opportunities to be around children at school events. LaVera was first arrested in June when police in Baxter alleged that he used the celebrity guise to lure a 14-year-old girl into his vehicle and inappropriately touch her, according to the Des Moines Register.
LaVera was so convincing, he was invited to appear and perform some stunts at a school assembly at Berg Elementary and Middle School. One of his alleged victims said LaVera attended a school-sponsored pool party for eighth graders.
Authorities claim that they found videos of a 12-year-old and a 13-year-old showering on LaVera's smartphone, according to the Des Moines Register.
LaVera pleaded not guilty to the federal charges. He previously pleaded not guilty to charges including sexual abuse, sexual exploitation of a minor, enticing a minor, and carrying weapons.
The judge ordered that LaVera remain in U.S. Marshals custody.
A trial date is set for December 1.
REAL LIFE. REAL NEWS. REAL VOICES.
Help us tell more of the stories that matter from voices that too often remain unheard.