On Wednesday night's "Late Show," host David Letterman took several minutes to share his thoughts on fracking. Scolding the "greedy oil and gas companies of this country," Letterman said, "Ladies and gentlemen, we're screwed."
Letterman drew attention to his concerns about water contamination as a result of fracking, saying, "The Delaware Water Gap has been ruined. The Hudson Valley has been ruined. Most of Pennsylvania has been ruined. Virginia, West Virginia has been ruined. Colorado has been ruined. New Mexico has been ruined."
Fracking, also known as hydraulic fracturing, is a controversial drilling method for extracting natural gas. It has spread throughout the U.S. in recent years, despite growing acknowledgement of the risks involved. Nationwide Insurance recently became the first major U.S. insurer to announce that it would not cover damage related to fracking. According to AP, Nationwide said in an internal memo, "We have determined that the exposures presented by hydraulic fracturing are too great to ignore."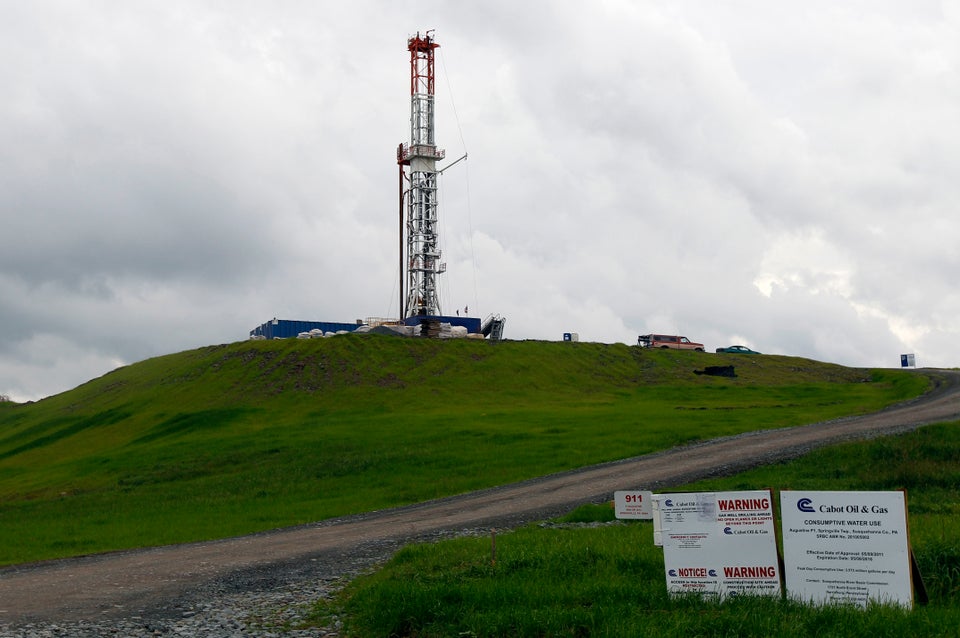 Drilling And Fracking Photos
Popular in the Community