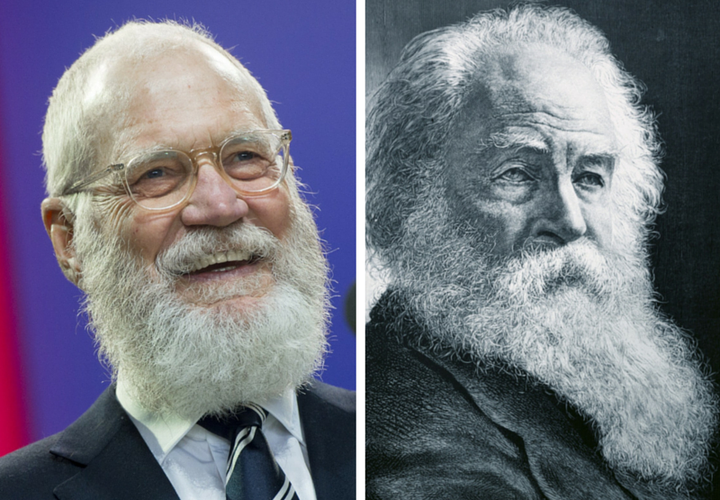 David Letterman's beard has grown large enough to overshadow the talk show host himself.
Letterman, who's been modeling a "Santa chic" look since he retired, poked fun at his famous facial hair while celebrating the USO's 75th birthday party on Thursday in Maryland.
"A fellow came up to me before the show and he said, 'We love what you do, we love your writing, we love what you mean to the country, we love your poetry," Letterman said, in front of an audience that included President Obama, the First Lady, Vice President Biden and Jon Stewart.
"And I said, 'Who do you think I am?" Letterman asked while the audience roared with laughter. "And he said 'Walt Whitman.'"
From the sidelines, President Obama quipped, "I can see that, Dave."
"The more people that try to talk him into shaving, the more resolute he is about keeping it," Shaffer said. "More power to him."