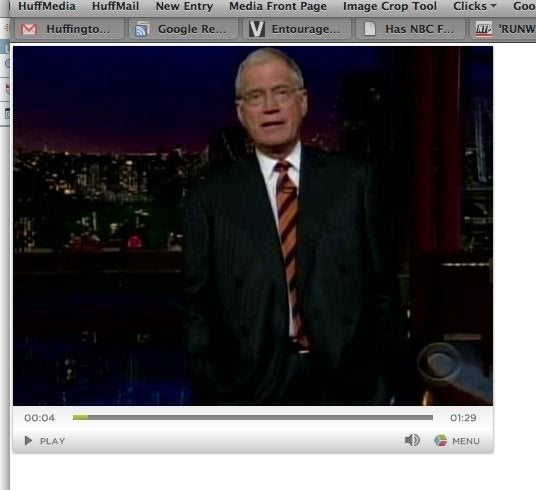 David Letterman Monday continued to demonstrate to John McCain that lying to the late night host is never a good idea.
In his monologue, Letterman used a joke about the bailout to hit McCain for canceling last week, saying, "Senator John McCain is in favor of the bailout. He loves bailouts — he bailed out on me."
Later, in an interview with Julia Louis-Dreyfus, Letterman continued going after McCain, mentioning that not only did McCain not get on a plane to Washington when he told Letterman he was, but he also stayed the night in New York to speak to the UN the following morning.
"The information I was dealing with apparently was not true," Letterman said.
"Well I don't care for that at all," Louis-Dreyfus said. "I think that that was very rude, very bad manners, and so in an effort to show my support for you and to set the universe straight, I also scheduled an interview for exactly this time right now — and I'm not showing up for it."
Louis-Dreyfus explained that the interview she was skipping was one with Katie Couric on the "CBS Evening News" — the same show McCain ditched Letterman to appear on — which allowed Letterman to show the internal CBS news feed with Couric alone at her desk, a move that surely won't make him any more friends at the network.